The Elizabeth Olsen Crime Thriller Hidden Gem You Can Find On Amazon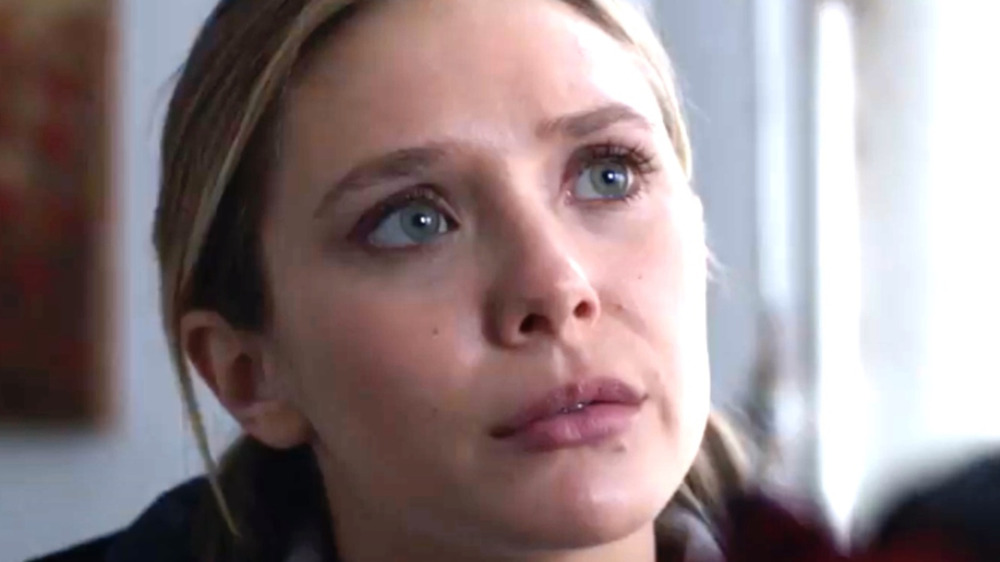 Lionsgate
It's easy to see Elizabeth Olsen has a knack for inhabiting unsettling worlds in which something is just a bit off. As she reprises her Marvel Cinematic Universe role of Wanda Maximoff in the popular Disney+ series WandaVision, a show that's generated no shortage of fan theories about its uncanny realities, we're reminded that Olsen is no stranger to psychological thrillers. She started off her career playing an escaped cult member in Sean Durkin's surreal 2011 drama Martha Marcy May Marlene before going on to star in thrillers like 2011's Silent House and 2012's Red Lights.
Olsen gives one of her best dramatic performances in the 2017 thriller Wind River, a hidden gem now available to stream on Amazon Prime Video. The film, directed by Hell or High Water screenwriter Taylor Sheridan in his directorial debut, stars not one but two MCU players — with Olsen acting opposite Jeremy Renner, whom you may know as Hawkeye in the Avengers films. A brutal and blistering tale of the rape and murder of a young woman on a Wyoming Indian reservation, Wind River is a riveting drama sure to keep audiences guessing until the very end.
Wind River is an award-winning neo-Western thriller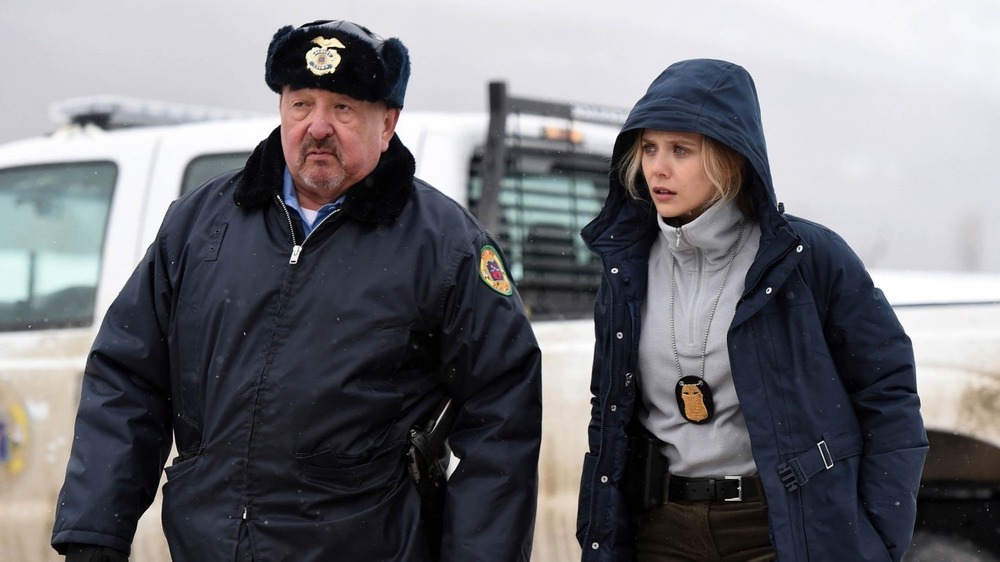 Lionsgate
Wind River plays into the frigid atmosphere of a Wyoming winter, highlighting the secrets and lies hidden in the close-knit and tight-lipped community of the Wind River Indian Reservation. The film follows U.S. Fish and Wildlife Service agent Cory Lambert (Renner) as he discovers the body of a local 18-year-old girl frozen in a field of snow; her body shows signs that she had been sexually assaulted. Since reservations are considered federal territory, the FBI sends in the young and relatively fresh agent Jane Banner, played by Olsen, to investigate.
Olsen's capability for empathy is on full display in Wind River. As Glenn Kenny of The New York Times noted in his review of the film, "Jane acts partly as an audience surrogate, a well-intentioned outsider whose empathy and sincere desire to act on behalf of the female murder victim only gets her so far." Not unlike Wanda Maxmioff and her alter-ego the Scarlet Witch, Wind River's Jane goes back and forth between vulnerability and strength — fending off a criminal with a loaded weapon at one moment, and breaking down due to the emotional strain of the case at another. Trying to hold her own in a male-dominated community that's already made its hostility towards women known is not an easy task. It's a difficult but rewarding film to watch, particularly for Olsen's terrific performance.
Critics praised Olsen and Renner's work in Wind River, and welcomed the lack of any forced love scenes between the two, a common trope in crime thrillers. "Fellow Avengers Renner and Olsen have a natural, understated chemistry," Christy Lemire wrote for RogerEbert.com. "Sheridan mercifully doesn't throw their characters together in an awkward, needless romance." The film became an art-house favorite, premiering at Sundance and winning Sheridan a directing prize at the Cannes Film Festival.
Sheridan previously told NPR that the film is "based on thousands of actual stories just like it." His intention behind writing the film, he explained, was to bring attention to the high rates of sexual assault against women on Indian reservations. 
Wind River proves that Olsen's got chops for challenging roles, and the movie will satisfy anyone looking to dig into her rich filmography beyond the Marvel Universe.