The DC Comics Easter Egg In The Accountant Isn't What You'd Think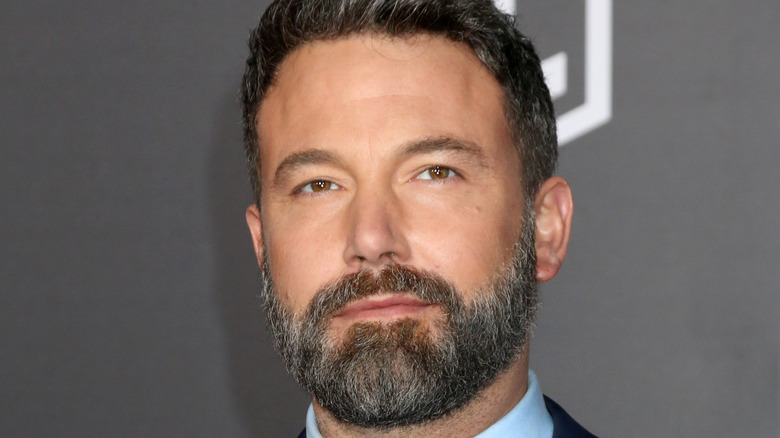 Kathy Hutchins/Shutterstock
Director Gavin O'Connor's "The Accountant" is a film that has received more attention since its theatrical release in 2016. Despite the film getting a 52% on Rotten Tomatoes, the action-thriller starring Ben Affleck grossed over $150 million worldwide at the box office (via Box Office Mojo), and was able to get a sequel greenlit which is currently in active development. 
The film, which also stars J.K. Simmons and Jon Bernthal, follows Christian Wolff (Affleck), an expert in mathematics with autism who works in a small-town CPA office, living a second life as a criminal accountant helping illegal organizations work around the system. Wolff is a man who keeps a low profile, but with the Treasury Department on his tail, he must hide his tracks while uncovering a much darker truth about a new client. 
While the film is mostly grounded in reality, there are some easter eggs that may remind audiences of another starring vehicle for Affleck through the DC Extended Universe.
There is a subtle reference to Ben Affleck's DCEU connection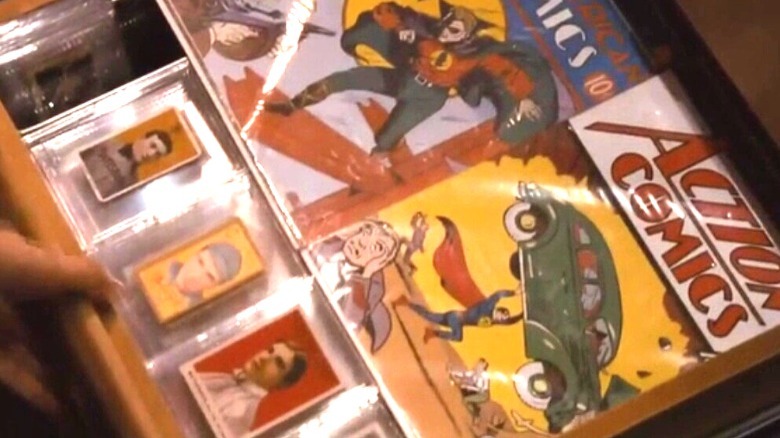 Warner Bros.
In a scene that happens early in "The Accountant," we're introduced to Wolff's Airstream trailer, where he keeps cherished relics that he's acquired over the years. One noticeable item is a sealed copy of "Action Comics" #1, otherwise known as the first appearance of Superman. The connection here seems obvious given Affleck's run as Batman in the DCEU, who he's played since 2016's "Batman v Superman: Dawn of Justice," not to mention Simmons' role is reminiscent of his performance as Jim Gordon from 2017's "Justice League." But this easter egg could also be seen as a muted reference to another Affleck film, 2006's "Hollywoodland," a noir period drama about former Superman actor George Reeves., played by Affleck. 
The film, also starring Adrien Brody, focuses on the 1959 death of Reeves, the actor who gained fame through his appearances as Clark Kent in both "Superman and the Mole Men" and the six-season TV series that followed, "The Adventures of Superman." The film garnered praise for Affleck's performance, with James Berardinelli of Reel Views stating that although "he bears no resemblance to Reeves ... the strength of Affleck's portrayal should eventually win over doubters," and he received a Best Supporting Actor nomination at the Golden Globes for the role.
While the sequel to "The Accountant" has no official release date, Affleck can next be seen as Bruce Wayne/Batman in "The Flash," which arrives in theaters later this year.