The Character Everyone Forgets Stana Katic Played In ER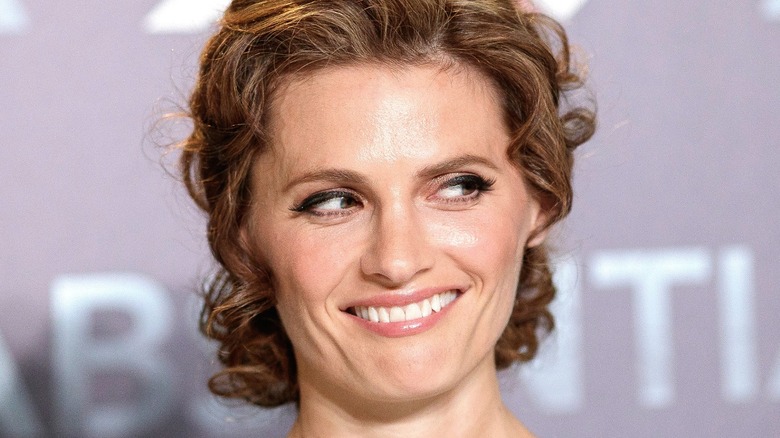 Eduardo Parra/Getty
Stana Katic knows how to make a comeback. Just one year after her controversial exit from ABC's crime procedural "Castle," the Canadian actress scored yet another lead role on Amazon Prime's psychological thriller "Absentia." Katic plays FBI agent Emily Byrne, who returns from a six-year disappearance with a wiped memory — only to discover that she's now a murder suspect and a fugitive from the law (via /Film).  
The high-octane performance marked a triumphant return for Katic. In 2016, she was reportedly dropped from "Castle" amid rumors of ongoing tensions with her co-star, Nathan Fillion (via US Weekly). The news shocked fans, who for eight seasons watched the chemistry between NYPD Detective Kate Beckett (Katic) and mystery novelist Rick Castle (Fillion) bloom from a working duo into the romantic pairing they lovingly dubbed "Caskett." Unfortunately, "Castle" was canceled for good ahead of its proposed ninth season one month after ABC announced Katic's departure (via Deadline). 
Though Kate Beckett may be the role for which she's best known, Katic had already racked up a robust number of film and TV credits prior to getting her big break on "Castle." She appeared as a Bond girl in the 2008 film "Quantum of Solace" and had a seemingly ubiquitous television presence throughout the early '00s, with guest spots on "Heroes," "The Closer," "24," "JAG," "The Shield," and "Dragnet," per her IMDb profile. Fans of "ER" can also catch Katic on Season 12 of the hit medical drama, where she played a short-term but emotionally gripping role in 2005.
Katic plays a young woman who wakes up from a coma on ER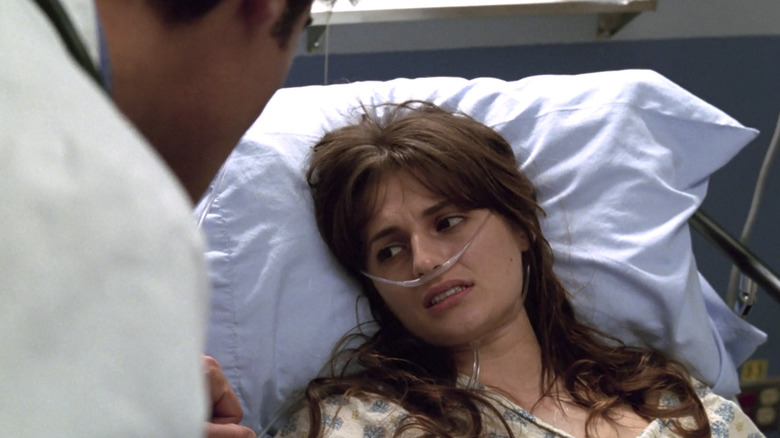 NBC
The medical drama "ER" spans 15 seasons and was lapped by "Grey's Anatomy" in 2019 as the longest-running medical drama on television (per CNN). The classic NBC show created by "Jurassic Park" novelist Michael Crichton trains an intimate lens on the staff of Chicago's fictional County General Hospital emergency room. It's also well-known for featuring a blockbuster rotation of famous guest stars over the course of its run from 1994 to 2009, with famous faces like Kristin Davis, Lucy Liu, Christina Hendricks, Nick Offerman, and others showing up (via Bustle). 
Stana Katic had her own small but moving cameo on two heartbreaking Season 12 episodes of "ER," titled "Blame it on the Rain" (via IMDb) and "Wake Up" (via IMDb). In this brief arc, Katic plays Blaire Collins, a young woman who briefly wakes up from a six-year coma. She receives treatment from attending physician Dr. Luka Kovač (Goran Višnjić), but tragically falls back into a comatose state and ultimately dies. The incident is significant for Kovač's arc, tapping into the traumatic memory of his failure to save his own wife and children years ago from a wartime blitz in Croatia. 
Though "Absentia" wrapped up with a final season in 2020, Katic has continued to keep busy. Most recently, she voiced Wonder Woman in the 2021 DC Universe animated film "Justice Society: World War II."