The Studio Ghibli Character Everyone Forgets Tina Fey Played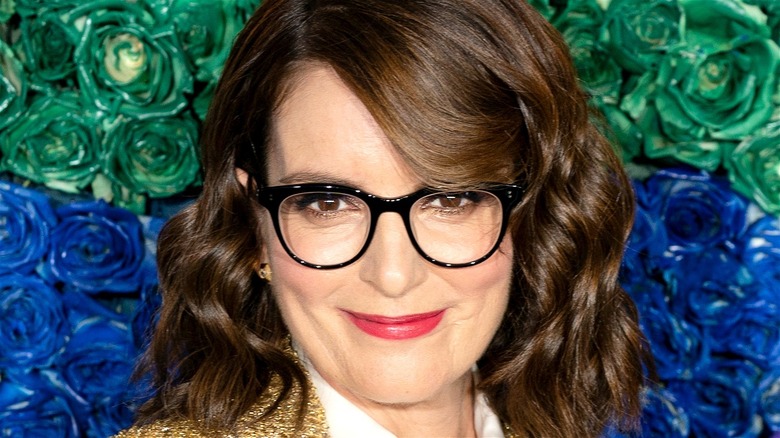 Ovidiu Hrubaru/Shutterstock
It's no secret to anyone what a versatile, sharp-minded, and hilarious writer and entertainer Tina Fey is. From her galvanizing early-2000s tenure on "Saturday Night Live" to her penning of such iconic films and shows as "Mean Girls," "30 Rock," and "Unbreakable Kimmy Schmidt" to her unforgettable Golden Globe hosting stints alongside Amy Poehler, Fey has been making us laugh heartily and consistently for over 20 years now. She is, in fact, such a ubiquitous, taken-for-granted presence in comedy-related media at this point that it's easy to overlook what a bright career she has as an actress in other people's projects.
In addition to her appearances in live-action productions like the underrated raunchy comedy "Sisters" and the megahit Hulu series "Only Murders in the Building," Fey has also done plenty of voice acting. She was most recently heard in "Free Guy" in the role of Vacuuming Mom. Before that, she voiced 22 in the Oscar-winning Pixar film "Soul." And before that, she had a role in the English dub of a Studio Ghibli film.
Tina Fey voiced Sōsuke's mother, Lisa, in Ponyo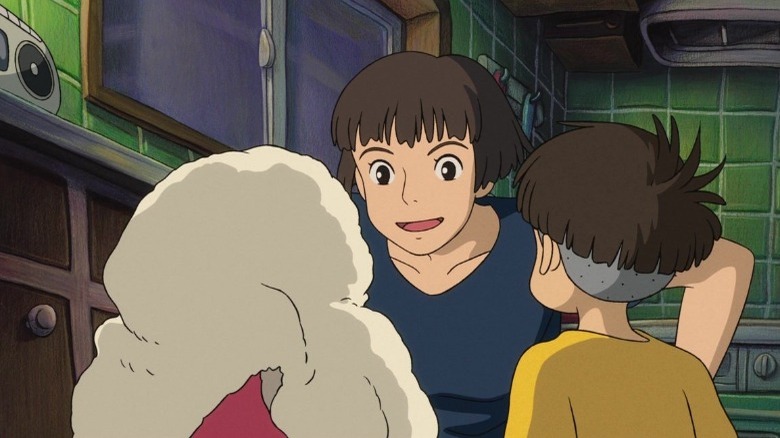 GKIDS/Walt Disney Studios Motion Pictures
For reasons that defy comprehension, the 2008 Hayao Miyazaki-directed film "Ponyo" is one of Studio Ghibli's most underappreciated films. Although it was loved by pretty much everyone who gave its visually majestic seaside tale of the friendship between a little boy and a magical goldfish princess who wants to become human a chance, it doesn't seem to get talked about nearly as often as other 21st-century Miyazaki masterpieces like "Spirited Away" and "The Wind Rises."
Be that as it may, "Ponyo" is an exceedingly wonderful film — and like every Studio Ghibli movie distributed by Walt Disney Studios Motion Pictures in North America, it marshaled a star-studded voice cast for its English-language dub, featuring such A-list stars as Matt Damon, Cate Blanchett, and Liam Neeson.
Tina Fey was entrusted with the role of Lisa, nursing home worker and mother to Sōsuke, the boy who befriends the titular goldfish princess. Although less central to the film's plot than Sōsuke or Ponyo, Lisa stands out for being an exceedingly cool mom, who immediately accepts and welcomes Ponyo into her home when she needs a place to stay. In many ways, she acts as the film's emotional anchor, the de facto representative of the normal, human world that must reach an understanding with the underwater world if Sōsuke and Ponyo are to be together.