The Studio Ghibli Character Everyone Forgets Matt Damon Played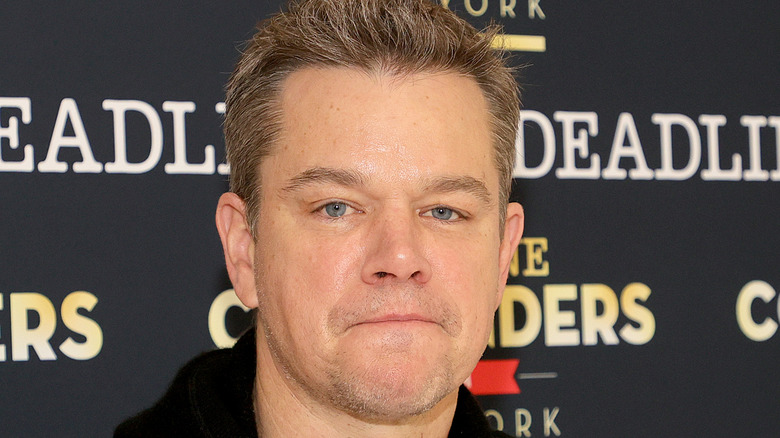 Jamie Mccarthy/Getty Images
Matt Damon could be considered a multilevel success when it comes to his résumé in Hollywood. His body of work as an actor speaks for itself. The star has wowed audiences with his roles in the "Bourne" franchise, "Ocean's Eleven," and the Kevin Smith-directed "Dogma." Damon has also been celebrated for his talent in screenwriting, with his screenplay for "Good Will Hunting" winning an Oscar in 1998.
And if that wasn't enough, Damon has proven himself able to tickle our funny bones with a host of hilarious cameos. He still produces a hearty chuckle as a bad boy bandleader singing a catchy song about horrible cheating in "EuroTrip," but in addition to his acting in lead roles, writing scripts, and comedically stealing scenes, Damon also has some voice acting roles attached to his name. From "Titan A.E." to "Happy Feet Two," Damon has been known to voice act for some notable animated films. And in 2009, his voice acting talents were used for a Studio Ghibli character that some fans might not remember.
Matt Damon did the voice of Koichi in Ponyo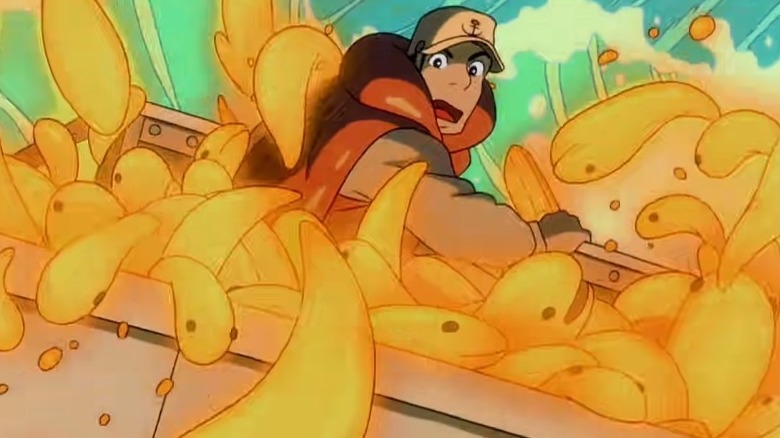 Toho/Disney
In 2008, Studio Ghibli released its eighth Hayao Miyazaki-directed film, "Ponyo." Loosely taking some inspiration from "The Little Mermaid" by Hans Christian Andersen (via The New York Times), the movie centers on a five-year-old boy named Sōsuke (voiced by Hiroki Doi in the original) who finds and befriends a magical goldfish named Ponyo that transforms into a young girl. Matt Damon got the chance to voice a character in the English dub version: Kôichi, the sailor father of Sōsuke. The English dub for the film is actually a bit of a star-studded affair. Besides Damon, the movie also features the voices of Cate Blanchett, Liam Neeson, Betty White, and Tina Fey.
The reason the dub had so much star power is thanks to Disney. According to The Hollywood Reporter, Disney, which acquired the U.S. rights, wanted to guarantee "Ponyo" as a hit with mainstream U.S. audiences. So the company stacked the dub with prominent actors like Damon. Disney might have developed the plan following its success with "Spirited Away." After it was popularized among Western audiences in 2003, "Spirited Away" famously won an Oscar for best animated feature.