The Hidden Gem Princess Anime You Can Watch On HBO Max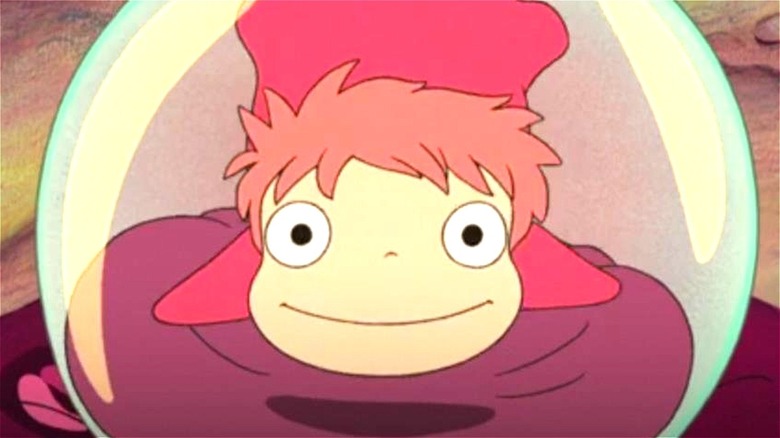 GKIDS
Anime heads know that the best place to see your favorite shows and movies are streaming services dedicated to such content. Crunchyroll and Funimation have a seemingly endless library of anime, and their catalogs are ever-expanding. But, what you may not know is Western media-focused sites still have plenty to offer, too. Netflix has anime-inspired fare like "Castlevania" and "Blue Period." Additionally, Hulu has classics like "Cowboy Bebop" and "Gundam Wing." There's also HBO Max, which is home to Studio Ghibli's animated movies.
Mostly closely associated with anime auteur Hayao Miyazaki, Studio Ghibli was founded in 1985 by Miyazaki, his fellow director Isao Takahata, and producer Toshio Suzuki (per Britannica). The studio's most successful feature is "Spirited Away," which, according to Funimation, held the record for the highest-grossing film of all time in Japan for 19 years. This record was only surpassed in 2021 by "Demon Slayer: Mugen Train." The studio is also well known for films like "My Neighbor Totoro," "Kiki's Delivery Service," and "Princess Mononoke." But one of its less well-known films is also readily available on HBO Max.
Ponyo can be watched subbed or dubbed on HBO Max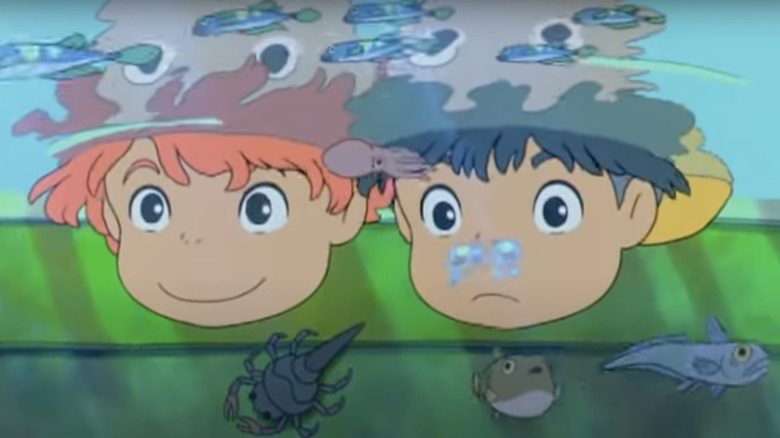 HBO Max
"Ponyo" is one of Miyazaki's more child-oriented films. Born Brunhilde, the titular Ponyo is the princess daughter of wizard Fujimoto and Gran Mamare, queen of the ocean. She escapes her father's submarine and journeys to the surface, where she meets five-year-old Sōsuke. Sōsuke names the creature Ponyo, and he inspires her to become human. However, Ponyo's struggle for humanity has unintended consequences for the rest of the ocean community.
"Ponyo" was released in America under its deal with Walt Disney Pictures in August 2009, per the official U.S. trailer (via YouTube). The English-language dub features the voices of Noah Cyrus, Tina Fey, "bonus Jonas" Frankie, Liam Neeson, Cate Blanchett, Cloris Leachman, and Lily Tomlin (via IMDb). But if you want to watch the film in its original Japanese, you can do that on HBO Max, too.
Despite being something of a hidden gem, "Ponyo" does have its dedicated stans. Rotten Tomatoes gives it a 91% fresh rating from critics and an 83% score from viewers. Empire's review stated, "Miyazaki's back, and still a force of nature," and went on to say "Ponyo" is "a weird, wonderful aquatic romp." Elsewhere, The Guardian deemed the movie "an arresting work from an unmistakable film-making personality." The Atlantic film critic David Sims ranked it #2 in his ranking of Hayao Miyazaki's filmography on the podcast "Blank Check." Also, the YouTube channel Anime Kitchen recreated its famous ham ramen. Only Angie on "30 Rock" rivals Ponyo in her love of ham.