American Pickers' Ratings Confirm What We Suspected All Along About Frank Fritz's Absence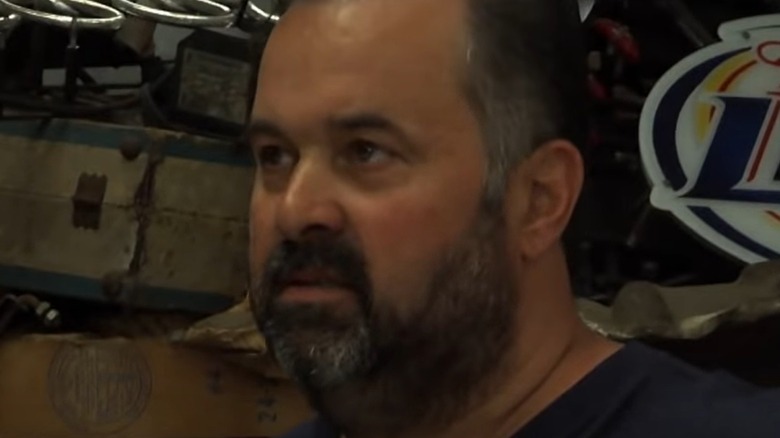 History/YouTube
From the moment it premiered in 2010, "American Pickers" was all about the adventures of hosts Mike Wolfe and Frank Fritz. The duo would travel across the United States — skipping only a small handful of regions — with money to burn, room in their moving truck, and eyes for all sorts of rusty pieces of Americana. They had some great days, while others didn't yield significant results, but small screen audiences could always count on them hitting the road again ASAP to try their luck. Sadly, this once-entertaining dynamic that so many enjoyed is officially a thing of the past.
As Season 21 chugged along, fans couldn't help but notice that Frank had disappeared from "American Pickers" without any explanation. Nevertheless, the series continued on, with Fritz mentioning that a back surgery coupled with the COVID-19 pandemic prevented his immediate return. He noted that he had no intention of leaving the History staple, yet he was removed from it shortly after. Mike Wolfe confirmed as such over social media, and when Fritz responded rather angrily, rumors of a feud between the two quickly began to swirl. Thus, some started to wonder if there was more to the story than they had once believed.
Regardless of the circumstances, Frank Fritz's "American Pickers" tenure is now long over, and it appears to have affected the show's ratings.
American Pickers viewership is dipping without Frank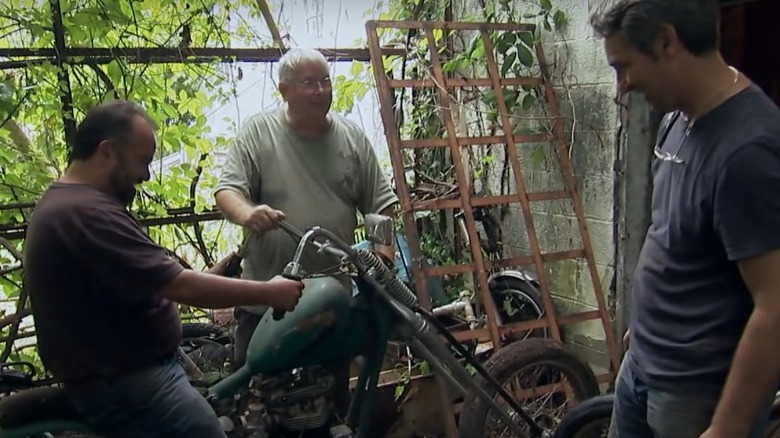 History/YouTube
When word got around that Frank Fritz had departed "American Pickers" and that he may be engaged in something of a rivalry with Mike Wolfe, fans were understandably upset. They'd been a package deal for nearly a decade, and for one to try and keep the show going without the other just didn't seem right. Some even took to social media and announced their intention to stop watching altogether due to Fritz's absence. That was likely just a small subset of the viewer base, though, right? According to the recent "Pickers" ratings, that's not the case.
As revealed by The Sun, Season 23 of "American Pickers" — now hosted by Mike and his younger brother, Robbie Wolfe — has faced a steady decline in viewership numbers since it kicked off on January 1, 2022. The premiere reportedly pulled in 1,050,000 viewers, with the January 8 installment dropping to 1,011,000. Both of these numbers pale in comparison to the Season 22 premiere, which saw 1,273,000 households tune in, as well as Fritz's last episode, "Burlesque Queen," that scored 1,282,000.
There's no way to know for certain if the lack of Frank Fritz is the reason why "American Pickers" viewership has dipped in the past few weeks. Still, it stands to reason that at least some of those missing viewers are holding out for his currently improbable return.