The Major Crossover Fans Want To See On Chicago Med Season 7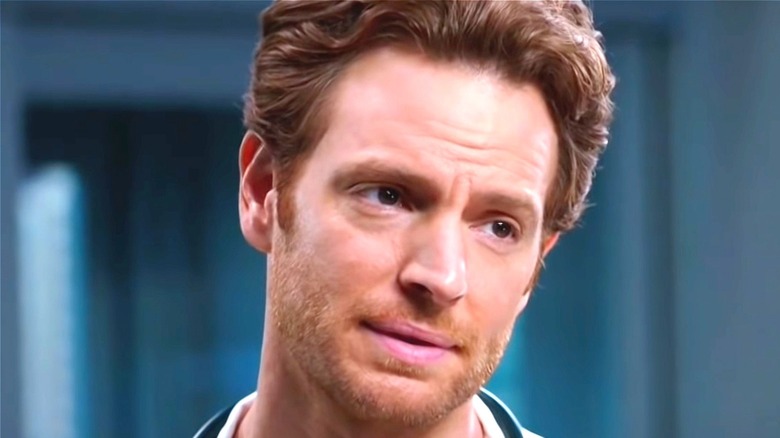 NBC/Youtube
If there's one thing fans of Dick Wolf's "One Chicago" universe can agree on, it's that crossover events spanning all three franchises make for awesome TV. Allowing casts from "Chicago Fire," "Chicago P.D." and "Chicago Med" to drop in on their sister shows, the semi-regular crossovers reliably super-charge ratings for NBC as they interweave storylines and character arcs in increasingly novel ways (per One Chicago Center).
In that regard, "One Chicago" viewers have become familiar with the prospect of seeing a "Chicago P.D." detective turn up in the emergency department of "Chicago Med" to collar a suspect being treated there. Similarly, fans wouldn't be surprised to see a paramedic from "Chicago Fire" arrive at a crime scene to treat a "Chicago P.D." cop injured in a shootout. That said, there's one major crossover event featuring two specific characters that fans — and even a certain "One Chicago" actor — are particularly eager to see in the seventh season of "Chicago Med."
Fans want the Halstead brothers to share a crossover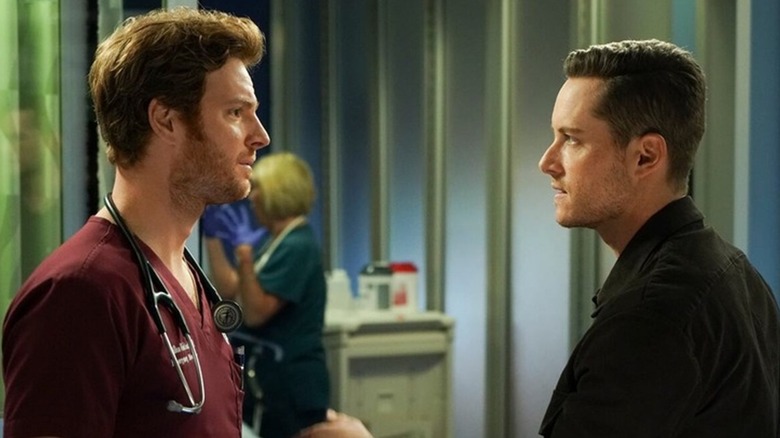 NBC
As core characters on, respectively, "Chicago P.D." and "Chicago Med," detective Jay Halstead (Jesse Lee Soffer, above, right) and his older brother Dr. Will Halstead (Nick Gehlfuss, above, left) share a sometimes rocky family dynamic that always makes for interesting interactions when they meet up. As such, it's no surprise fans want to see what kind of drama results when they're brought together. In fact, alluding to Dr. Will Halstead potentially being investigated by the FBI in Season 7 of "Chicago Med," another "One Chicago" actor jumped online with a possible sibling-centric solution for Will's dilemma.
Commenting on an NBC "Chicago Med" Season 7 promo posted on YouTube that focused on Will's FBI worries, Tracy Spiridakos, who plays detective Hailey Upton on "Chicago P.D.," wrote, "Will needs help from his little brother." YouTuber Bloom Blakie agreed with Tracy that doctor Will could use detective Jay's street-wise savvy, writing, "I mean he could get the help from Jay..." Meanwhile, on Twitter, user @Lyia23 simply felt that entirely too much time has passed since the brothers met up, pleading, "When are we gonna get a Halstead Brothers scene again?! It's been too long. Pleaseeeee!!" Tweeter @jonakijoannak heartily agreed. Referencing the three-show "Infection" crossover event back in 2019, they wrote: "Yes please! We haven't seen them since [the] Infection crossover." And while there's no word yet from "One Chicago" execs on which storylines will crossover next, there seems to be plenty of sentiment out there for a major Halstead brothers reunion in Season 7 of "Chicago Med."