This Controversial Performer Will Appear In Just One Stunt In Jackass Forever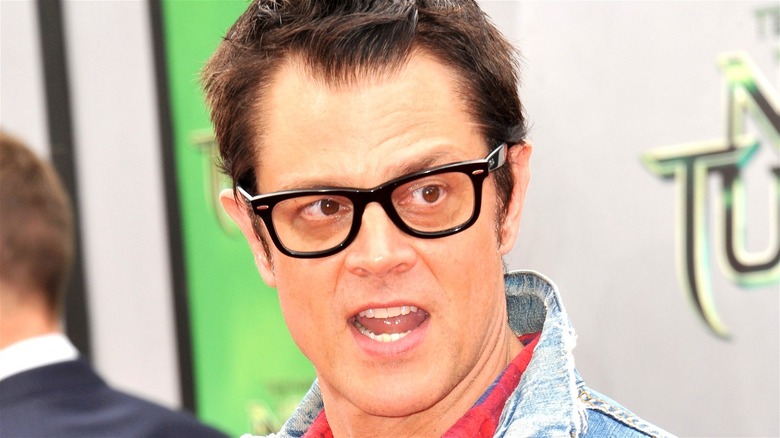 Featureflash Photo Agency/Shutterstock
"Jackass Forever" seems intent on closing the book on the surprisingly long-running franchise ... or, at least, its original lineup. Though the final "Jackass Forever" trailer is just as painfully entertaining as you've come to expect from the troupe, the fifth full-length film in the franchise relies on fresh new talent to perform at least some of the more physically demanding stunts. With their greying locks and aging features, the original cast is clearly starting to show their age. Combine this with the fact that one "Jackass Forever" scene actually put an end to star Johnny Knoxville's stunt career, and it seems that the "Jackass" crew is lining up to take their last, creaky bow before too many stunts turn their bones to mulch.  
Depending on your point of view, pretty much any "Jackass"-adjacent performer can be described as "controversial." However, this particular daredevil fits the bill better than most, and because of reasons that aren't entirely unrelated to his controversial nature, it turns out that he's set to appear in just one stunt in "Jackass Forever." 
Bam Margera will appear in one Jackass Forever scene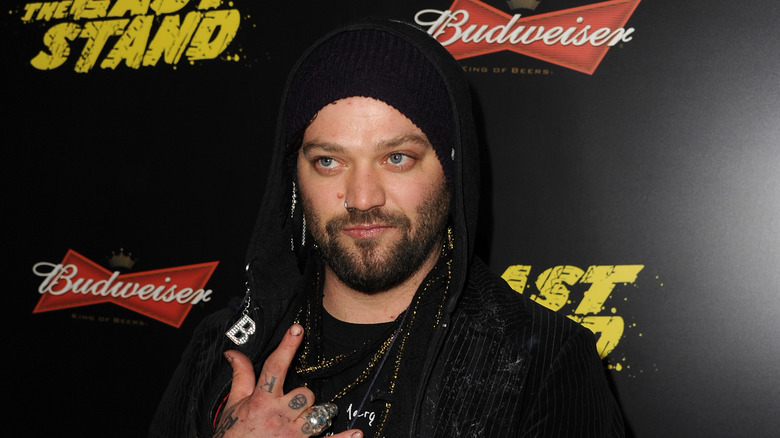 Kevin Winter/Getty Images
Bam Margera, the skateboarder who forms an instrumental part of the original "Jackass" lineup, has been absent from "Jackass Forever" trailers because he was reportedly removed from the production due to substance abuse issues. Margera's own comments about the situation have been rather acrimonious, and Johnny Knoxville has been tactfully quiet about the precise details of the situation, though an interview with GQ made clear that it's very painful to him. 
A new Knoxville interview with Variety reveals that Margera isn't entirely absent from the movie, though, and will appear in one "Jackass Forever" stunt. If things would have gone differently, though, Knoxville and the rest of the squad would have liked to keep their comrade around for a lot longer. "We wanted him all throughout the movie, but unfortunately that's not the way it worked out," Knoxville stated. "It's really heartbreaking. I love Bam. We all love Bam. He's our brother, you know? You just hope that he takes it upon himself to get the help that he needs, because we all care about him a lot."
If you or anyone you know is struggling with addiction issues, help is available. Visit the Substance Abuse and Mental Health Services Administration website or contact SAMHSA's National Helpline at 1-800-662-HELP (4357).