The Hank Detail In Chicago P.D. That Makes No Sense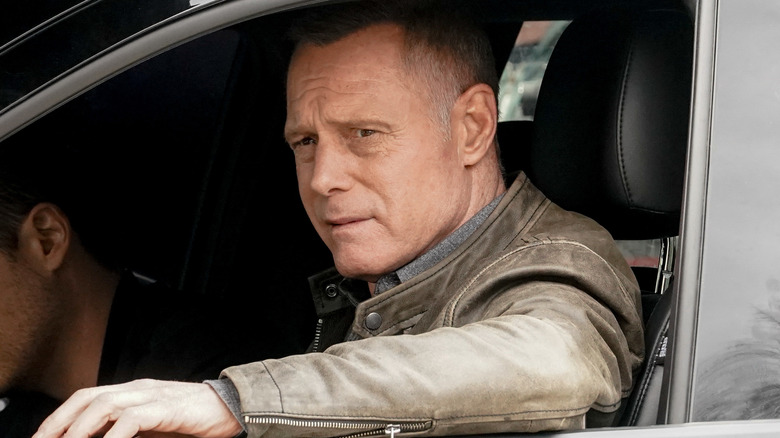 NBC
As the unchallenged top dog leading the crime-fighting intel unit on "Chicago P.D.," Sgt. Hank Voight (Jason Beghe) rules his department with an iron will and a flexible attitude when it comes to police protocol. Having quickly become a fan favorite on the show for his unflinching willingness to do whatever it takes to crack a case, Voight is a cop totally committed to bringing offenders to justice, no matter what rules — or which bones — he's forced to break along the way.
But the truth is, Voight's shady history as a cop is something well-known to criminals and his own superiors on the force. In fact, his well-earned reputation for disregarding standard procedure often plays a role in helping his team deal with the Windy City's most heinous and violent cases. All that said, even though he seems to be one of the most experienced officers in the department, there's one telling detail about Hank Voight's on-duty behavior on "Chicago P.D." that makes no sense.
Hank's gun handling technique is bogus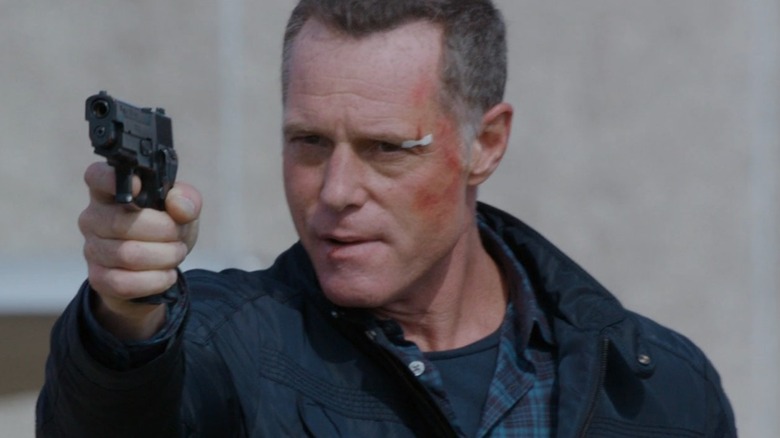 NBC
As it turns out, Voight's rogue-cop tendency to color way outside the lines extends to the fact that he often charges into confrontations holding his gun in just one hand, instead of the double-handed grip called for in standard police training (via Police1.com). And, frankly, observant fans have picked up on the problem with Voight's one-handed technique.
Posting on the Reddit thread "Voight, why does he always hold his gun like that???," u/xolcm8889ox observed, "my friend who's a cop even noticed and said he's holding the gun completely wrong that if he were to shoot someone he'd [lose] his balance." User u/novemberair agreed it's a technical error, writing, "It's so ridiculous and so inaccurate. No matter how long you are a cop for, there's no way you can be that secure with your weapon to fire with one hand..." 
So, while fans of the show may generally applaud the series' adrenaline-fueled action scenes, the one-handed gunslinging of Hank Voight is one detail on "Chicago P.D." that just makes no sense to some viewers.