Was Richard Burgi Really Fired From The Young And The Restless?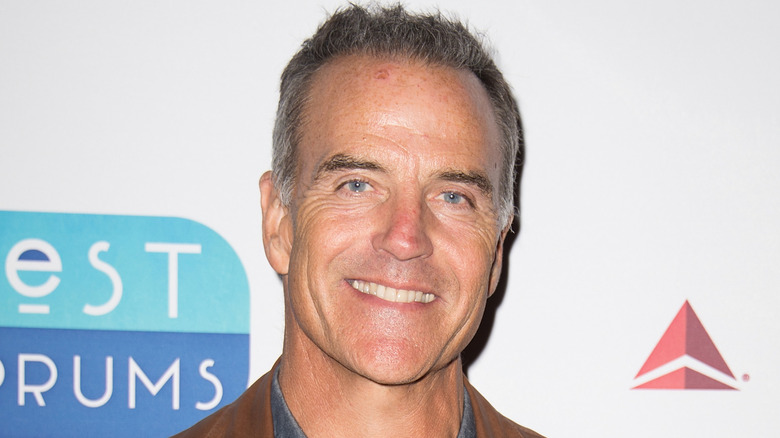 Jennifer Lourie/Getty Images
Ashland Locke, a newer character in the world of the long-running CBS soap opera "The Young and the Restless," is a formidable businessman whose young wife, Tara (Elizabeth Leiner), has a connection to the Abbotts, as it turns out. She gives birth to Kyle Abbott's (Michael Mealor) son, Harrison, and covers it up by saying Ashland is the father. When Tara separates from Ashland, she is eventually arrested for embezzlement. Then, the romance between Ashland and Victoria (Amelia Heinle) begins to heat up. The two eventually marry in Italy, despite Ashland's illness and revelations about his shady past.
As you can see, Ashland's presence on "The Young and the Restless" has been a memorable one since the character was introduced in March 2021. Richard Burgi, the actor who plays Ashland, is no stranger to starring on soapy television series, having appeared in both "Desperate Housewives" and daytime classic "General Hospital" (via IMDb). But a new development about the actor is itself a twist worthy of the melodramas Burgi has starred in — and it directly affects whether his character will ever be seen in Genoa City again. Here's the truth about whether or not Richard Burgi has been fired from "The Young and the Restless."
CBS fired Burgi after he accidentally broke COVID-19 protocol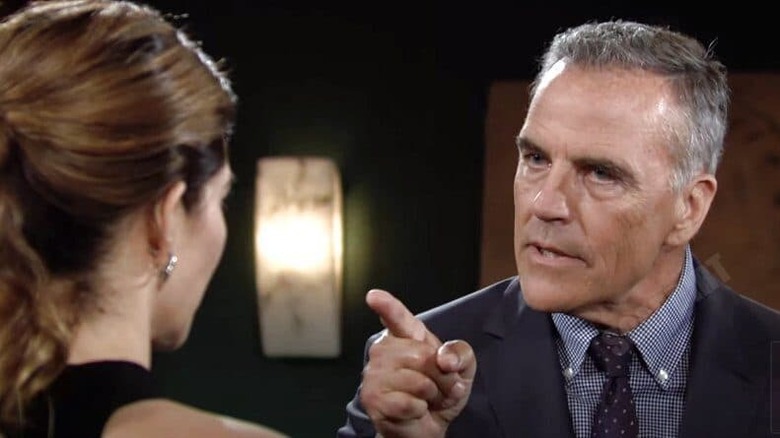 CBS
According to Variety, actor Richard Burgi disclosed to fans that he was fired from his role as Ashland Locke on "The Young and the Restless" in an Instagram Live (also seen here via Twitter) post made yesterday. In the post, Burgi said that he'd been axed from the daytime series because he "naively and inadvertently violated the show's COVID policy," which the show confirmed later. The actor then explained he'd tested positive for COVID-19 during the Christmas 2021 holidays and waited to return to set until five days later, as current CDC guidelines dictate.
The internal guidelines on "The Young and the Restless" require a 10-day protocol — not just a five-day wait — per Variety's report. This means Burgi, however unintentionally, violated the rules of the set. As such, his future with the series took a turn. Speaking out to social media followers, Burgi claimed to have broken the protocol by accident and felt guilt for not following the instructions. He shared to his Instagram followers, "I felt terrible about it. I still do. It bothers me mightily, but it is what it is. I respect whatever the show's decision is. They're doing the best they can, as we all are."
Per TVLine, former "Guiding Light" actor Robert Newman will be taking over as Ashland Locke starting in February. In light of this recasting news, it seems Burgi's time with "The Young and the Restless" is well and truly done.