This Is Why Summer Is Leaving The Young And The Restless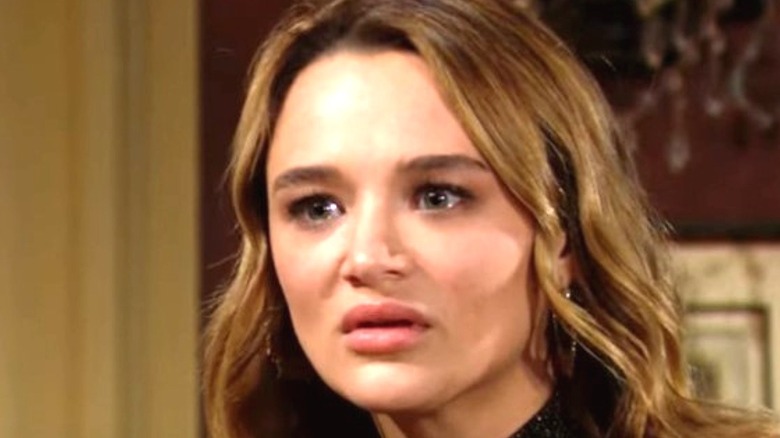 CBS
Summer Newman (Hunter King) has been the focal point of events in "Young and the Restless"' Genoa City ever since her arrival. The daughter of Nick Newman (Joshua Morrow) and Phyllis Summers (Michelle Stafford), she's gone from innocent child to teenager in puppy love to confident businesswoman since she was born in an elevator in 2006 (don't ask how she can be a confident adult already; it's the magic of soaps). After years of romantic travails, she's finally settled on and married one man. But growing up can be hard to do, and adulthood has been no walk in the park for poor Summer, who's been involved with a murder and seen her own mother go into and come out of a coma.
Recent episodes have suggested that it's curtains for Summer and that the character is set to exit the show soon. Why is Summer leaving "Y&R?" IS she leaving "Y&R"? And what impact will that have on her romance with Kyle Abbott (Michael Mealor)?
Summer's not over yet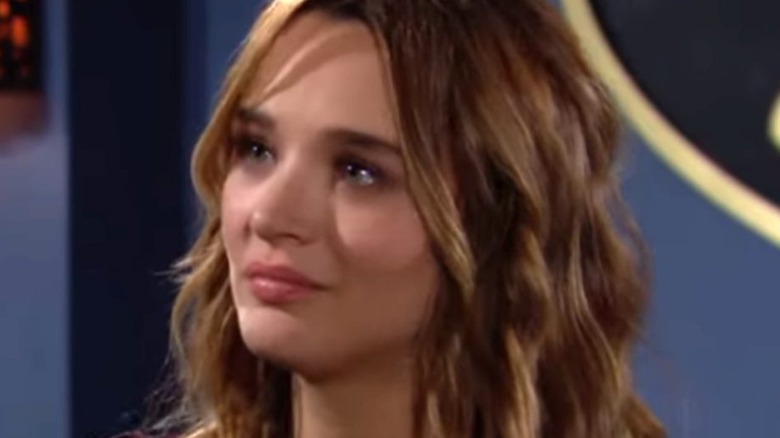 CBS
After learning that Kyle has a son named Harrison (Kellen Enriquez) from a three-year-old affair with trophy wife Tara Locke (Elizabeth Leiner), Summer's been put through the emotional wringer. Tara has gone to great lengths to secure Kyle as her own – especially since her husband Ashland (Richard Burgi) seems to have a terminal illness and has been trying to write her out of his will due to her constant infidelities. 
Tara recently demanded that Summer break up with Kyle, move to Italy, and accept a prestigious job arranged by Sally Spectra (Courtney Hope), who has designs on Kyle of her own and is angry at Summer for ruining Sally's relationship with Kyle's father, Jack (Peter Bergman). If Summer didn't comply, Tara would deny Kyle visitation rights with Harrison. Deciding to opt for a fresh start in Italy, Summer recently sacrificed her love for Kyle, breaking their engagement and moving on to the new job.
But is Summer leaving the soap for good? While Summer's portrayer, Hunter King has taken on roles outside of the show (most recently she was a regular on the CBS sitcom "Life in Pieces"), there's no hint that she's set to move on from the soap, and her IMDb listing indicates that "Y&R" remains her only regular acting commitment. So while Summer may be down, don't count her out – she's quite likely to be back in Wisconsin before she sets down any sort of Italian roots.