The Young And The Restless Scene That Had Fans In Tears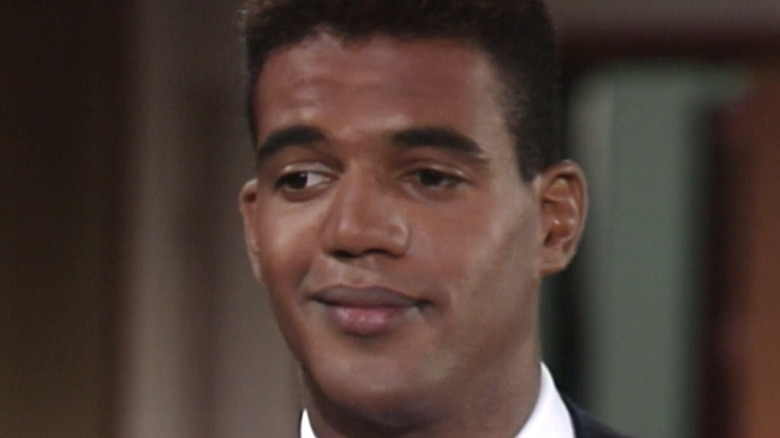 CBS
CBS hit "The Young and the Restless" is a long-running soap with 48 years of history behind it. Unsurprisingly, the program is laden with moments that have moved fans emotionally. Who could forget the long-awaited wedding of Nikki Reed (Melody Thomas Scott) and Victor Newman (Eric Braeden) or the death of teenager Cassie Newman (Camryn Grimes) after a car accident? Another emotional moment on the soap was when Esther Valentine (Kate Linder) gave birth to her daughter Kate (now known as Chloe Michell and portrayed by Elizabeth Hendrickson) on the staircase of the Chancellor's mansion with her employer Katherine Chancellor (Jeanne Cooper) coaching her along. 
The eventual, peaceful death of grand dame Katherine — after Cooper's real-life passing — also had fans shedding a tear. "The Young and the Restless" certainly knows how to bring emotion, and viewers have cried many times at the milestones and passages of the main characters of the show. However, one particular scene on "Y&R" had fans sobbing for an entirely different reason.
Neil Winter's final scenes broke the hearts of Y&R fans
The death of Kristoff St. John — who portrayed Neil Winters on the show — was an absolute tragedy. The actor died at the age of 52 on February 3, 2019, and many viewers were devastated. It also naturally broke the hearts of St. John's acting colleagues.
The show would eventually kill Neil off in a series of emotional scenes, but CBS also chose to air the final episodes St. John taped as a tribute to the actor just a few days after his passing, on February 6, 2019. In those last scenes, Neil is seen counseling his son, Devon Hamilton (Bryton James), about a concert he's set to promote that evening. "I'm proud of you, and I'm really glad I'm here to witness this next triumph in your life," says Neil, who also helps provide an out for Devon when his singer doesn't show up. He suggests that Devon ask his singing sister, Ana Hamilton (Loren Lott) take the stage instead, even though Ana has vowed never to perform again. The concert goes off without a hitch, and Neil again praises his son's efforts.
Fans at home shared their emotional reactions on Twitter. "A wave of sadness came over me when I saw Kristoff St. John come on screen," said @MishelleHaupt. "This was such a sad scene," said @theolegrandma, adding a crying emoji and a heart emoji. "Praying for all of you!" Though Neil is gone, he definitely hasn't been forgotten by the show's fans.