James Gunn Reveals The Peacemaker Episode That Stands Out From The Rest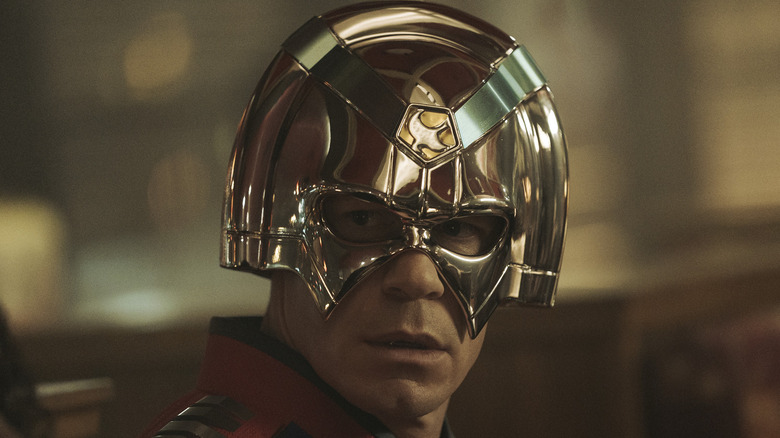 HBO Max
James Gunn is not only a talented filmmaker, but a very prolific social media user, as well. He's quick to respond to questions people ask him on Twitter, and has no giant ego that tells him he's too good to engage in dialogue, or appear on a kid's YouTube channel to promote a new show. While he's best known as the director of Marvel's "Guardians of the Galaxy" movies, he's been getting more involved with DC Entertainment — first with "The Suicide Squad" and now its spinoff, "The Peacemaker," which is premiering on HBO Max January 13.
When a fan on Twitter asked Gunn if he'd written "Peacemaker" as "something to do during the pandemic," James Gunn responded with, "Essentially, yes! I was quarantined & having anxiety & post on TSS was mostly done & didn't fill my time. I wrote the series as a creative outlet to [soothe] my mind, staying in the moment, with little thought as to the outcome."
With his quarantine project coming to light soon, Gunn reveals which of the eight episodes of "Peacemaker" is his favorite.
Episode six holds a special place in James Gunn's heart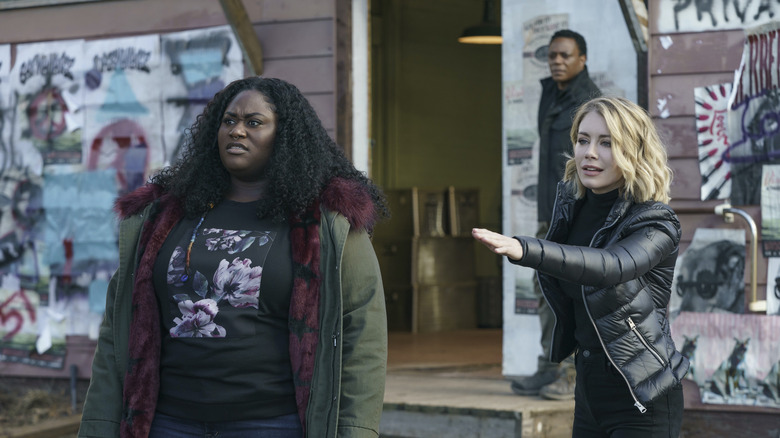 HBO Max
In an interview with Matthew Ramos of the YouTube channel Supes, James Gunn had a long chat about making "Peacemaker," and shared bits and pieces that only the creator would really know. When Ramos asked if Gunn had a favorite episode, one that really tied the show together, Gunn acknowledged that he directed five of the eight episodes, and that he "loved every single one. I have a particular fondness in my heart for Episode 6, which I think takes everything in a different direction, and explores stuff in a way that I never have before."
Gunn also raved about the final episode of the series, expressing that he "got the chance to do some things that I've never been able to do, and it's the biggest episode in the series... but six, I think, holds a special place in my heart." Whatever his favorite episode is, it's obvious how proud Gunn is about "Peacemaker," who said it might be his "favorite thing he's ever done in his life."
This makes us all the more excited to see the new series, and to see if Gunn reveals any plans to bring more of "The Suicide Squad" characters to the screen, and bring their stories more vividly to life.