The Flight Attendant Season 2 Adds A Major Movie Star To The Cast
The first season of "The Flight Attendant" released to considerable critical acclaim, earning praise for its stylized presentation and its unique blend of genres. The story told over the course of the eight episodes in "The Flight Attendant" Season 1 kicks off when its titular flight attendant, Cassie Bowden (Kaley Cuoco), wakes up one morning and finds the man she spent the night with dead. The series then chronicles the ensuing murder investigation while simultaneously delving into Cassie's psyche.
HBO Max announced that it had renewed "The Flight Attendant" for a second season shortly after its first concluded. Whereas Season 1 adapted more-or-less the entirety of the story told in its source material — a book of the same name by author Chris Bohjalian — the plot of Season 2 will cover entirely new ground for the first time.
Although production of the upcoming "The Flight Attendant" Season 2 is still in its early days, a new casting announcement has revealed that a major movie star will be joining the series for its next outing.
The Flight Attendant's second season will feature Sharon Stone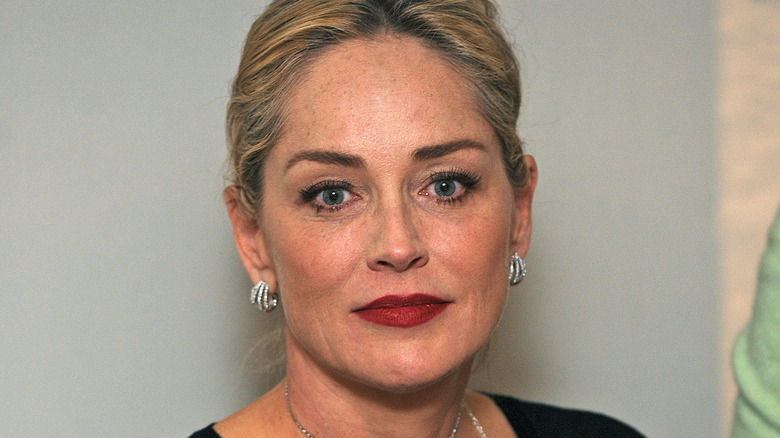 DELBO ANDREA/Shutterstock
According to a report by Variety, acclaimed and prolific actor Sharon Stone will play a significant role in "The Flight Attendant" Season 2 as Cassie's mother. While Season 1 reveals that Cassie's dad died in a car accident, her mother largely remains a mystery. As per Variety's report, her mom is not an active part of Cassie's life and "would prefer to stay estranged," because, "after a lifetime of dealing with Cassie's alcoholism, she no longer has any patience or good will to spare."
The plot of Season 2 will once again involve Cassie witnessing a murder and becoming implicated in its investigation. Just how her mom will become involved in this storyline has yet to be detailed. Other actors joining Season 2 include new series regulars Mo McRae, JJ Soria, and Callie Hernandez, in addition to reoccurring characters played by Cheryl Hines, Margaret Cho, and Mae Martin, among others.
HBO Max has yet to announce a release date for when fans can expect to watch Stone in "The Flight Attendant" Season 2, but more information should be forthcoming as its production continues.