The Walking Dead Season 11B Gets A Teaser, Premiere Date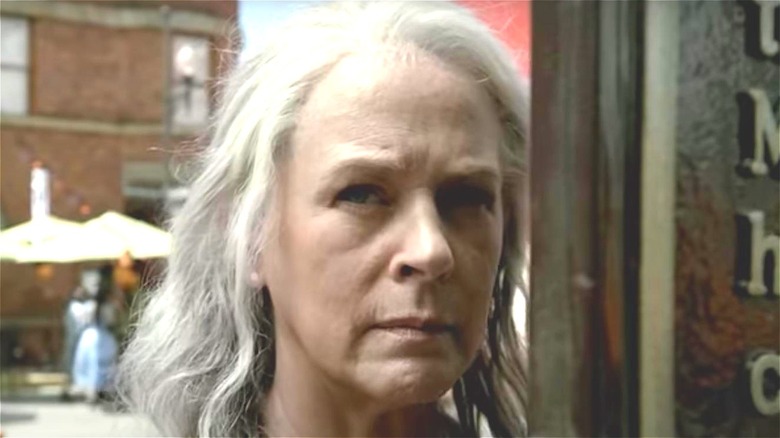 AMC
A new teaser trailer has debuted for the second third (yes, AMC has elected to languorously dole out the final story in three eight-episode batches just to stretch this season out) of "The Walking Dead" Season 11 that also reveals its premiere date. The video offers a short sneak peek at just 36 seconds of footage, but based on these frames, fans have high hopes for this last season and the upcoming conclusion of the franchise's flagship series. 
The final season has been quite the ride so far — but it's really just getting started, with 16 episodes left to go now that the eighth episode, "For Blood," is available to stream on AMC+. "For Blood" will air on the AMC cable channel on October 10, as well, after which we'll all be waiting for our next zombie fix.
The 11th season of "The Walking Dead," which includes 24 episodes, is being split into three parts of eight episodes each (via Deadline) to finish the story with a bang (probably literally). AMC has now revealed that the series returns on Feb. 20, 2022 with its next set of stories. 
The Commonwealth storyline is ripening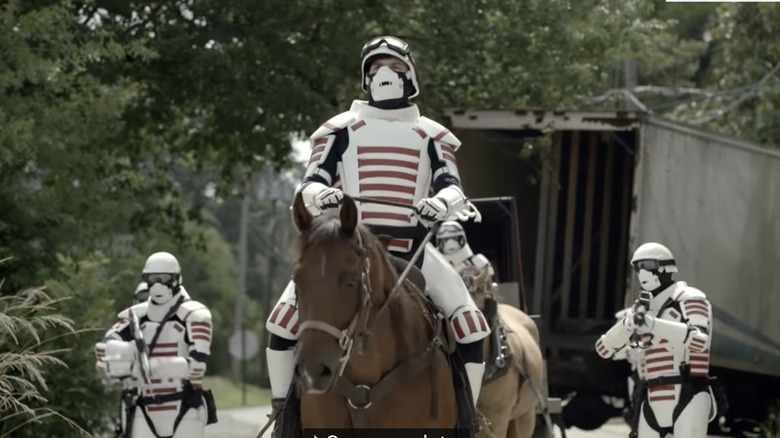 AMC
The first part of Season 11 focuses on the survivors from Alexandria's encounters with the Reapers, but the second part looks like it will go full speed ahead with the Commonwealth storyline from the comic books. The Commonwealth is the largest and most organized settlement in "The Walking Dead" mythos and is a significant part of the series' endgame, so the fact that it was introduced into the series last month is important news (via Syfy Wire). 
In addition to a hug between Judith (Cailey Fleming) and Daryl (Norman Reedus) and some dialogue about the uselessness of choices, the trailer shows some important new visuals: namely, stormtroopers in action, and the introduction of a new character in The Commonwealth's governor, Pamela Milton (Laila Robbins). This imagery hints strongly at a totalitarian regime enforced by her own private army. Though it doesn't show much of the network of communities that make up the settlement or its class structure, television viewers will certainly get to see these first-hand soon. 
If fans have their way, a few other things would help close out the series' long and illustrious run properly — the return of Rick Grimes (Andrew Lincoln) and Michonne (Danai Gurira), for example. Of course, it would not be at all out of character for the series to add some major plot twists and kill off some people in the meantime. February 20 can't come soon enough.