Terrifying clown movies you never knew existed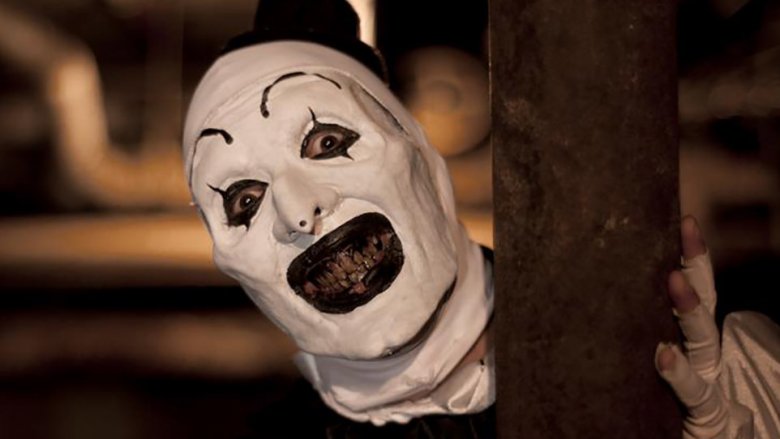 In Stephen King's It, the demonic clown Pennywise has always been a presence in the town of Derry, terrorizing its children for as long as humans have lived in the area. This year, a new version of It is coming to the big screen, featuring Bill Skarsgård as the immortal evil being, a role previously associated with legendary actor Tim Curry, who played the part in the 1990 TV miniseries.
But just as Pennywise has many faces, the terrifying monster clown is too big an idea for just one franchise, and creepy clowns have appeared in a wide variety of movies over the years. Sometimes, it's just a human killer in makeup; sometimes, like in It, it's a demonic force. Some of the clowns are even aliens. And in some movies, you might find yourself rooting for the clown as he pursues people who deserve his wrath.
So without further ado, here are some more movies featuring deadly clowns you might not have met—and who may haunt your nightmares once you do.