The Chilling Horror Hidden Gem You Can Watch On HBO Max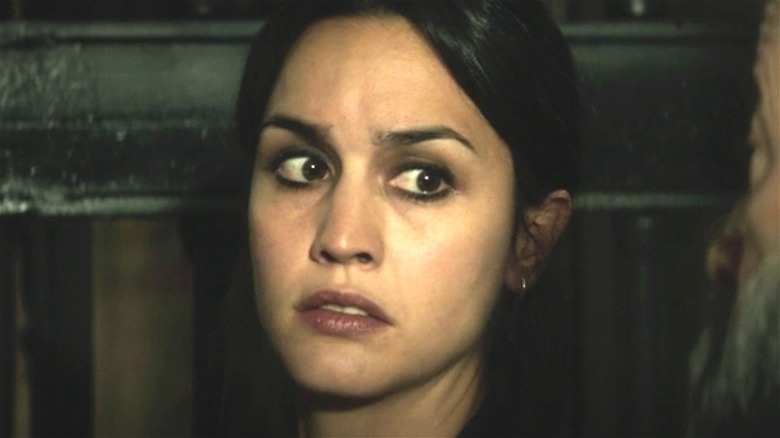 HBO Europe
Horror movies are fine if you want to feel scared for 120 minutes. It takes real dedication to the genre to commit to a horror television series that could frighten you for weeks on end. If you think you've seen everything American horror TV has to offer, then take a trip across the pond and view "30 Coins."
The show originally aired on HBO Europe, but now, anyone can give it a shot now that it's available on HBO Max. There's only one season so far, consisting of eight episodes, with each one roughly an hour in length. That's eight hours of terror ahead of you, and there could be plenty more.
HBO has yet to renew the series for a second season. Perhaps the platform wants to wait to see if it can pick up a larger audience through HBO Max. After all, Season 1 ends on a cliffhanger, so future episodes could head in numerous directions. For now, all you have to do is give the show a shot so that it can continue living. 
30 Coins offers twisty terrors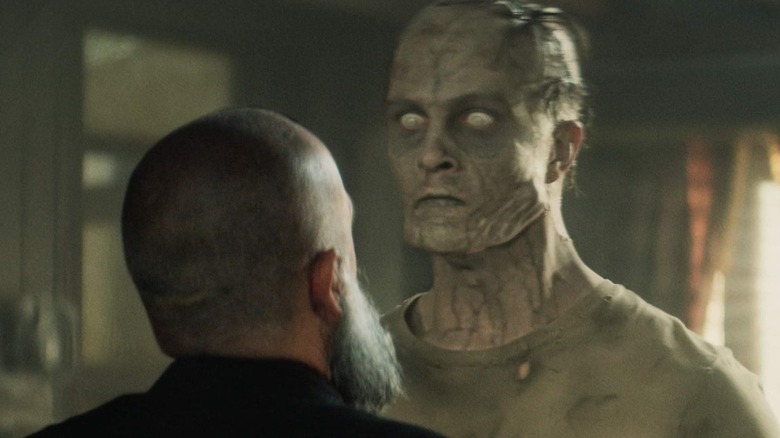 HBO Europe
The show picks up with Father Vergara (Eduard Fernández), an ex-convict trying to make a better life in a small Spanish town. While there, he stumbles upon various paranormal activities, which appear to be connected to a coin he owns, which could be one of the 30 pieces of silver Judas Iscariot received from the Romans for betraying Jesus Christ. Along with some help from his friends, he'll stumble upon a massive conspiracy related to the coin and all of the otherworldly monsters wreaking havoc in the town. The main cast also includes Miguel Ángel Silvestre, Megan Montaner, and Macarena Gómez.
"30 Coins" blends thoughtful commentary on everything from religion to politics while offering up some truly terrifying scares. The creature designs are spectacular and are enough to make you jump out of your seat. Critics thought so, too, with Scout Tafoya of RogerEbert.com writing, "Even at a run-time in excess of eight hours this season races by and leaves you desperate for the devil's next move."
As beasts and side quests emerge throughout the season, the show begins to take on the same vibe as a "Dungeons and Dragons" adventure. That's no accident; show creator Álex de la Iglesia specifically mentioned RPG campaigns when discussing "30 Coins" to the Academia de Cine. If that's not enough to entice you to give "30 Coins" a shot, we don't know what will.