Full House Actors React To The Death Of Bob Saget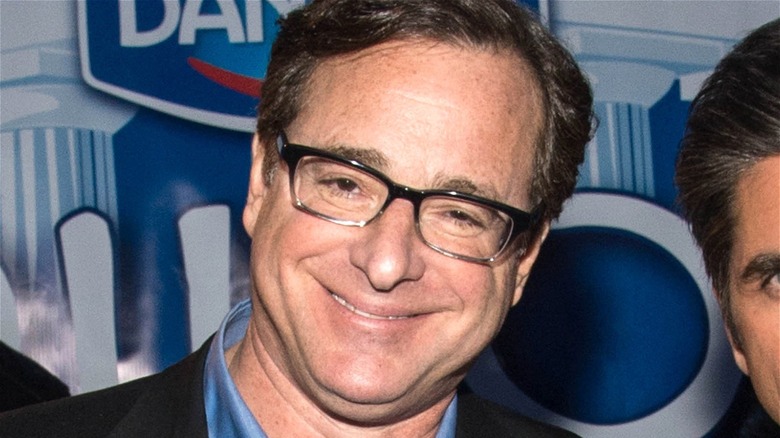 Debby Wong/Shutterstock
The world has lost another comedy legend, as the great Bob Saget has died at 65. The terrible news comes just under two weeks after the death of Betty White. In the last nine days, social media was flooded with tributes to White from fans, friends, and co-stars. Now, the eulogies are dedicated to Saget as he became a trending topic in the United States on Twitter just after the news of his death broke.
Many comedians spoke out immediately regarding Saget's passing, with many of them commenting on what a wonderful person he was. Jason Alexander, Seth Green, and Jon Stewart were just some of Saget's colleagues who paid tribute to the late star on their timelines. Several posts were also from some of Saget's "Full House" co-stars. Many of the sitcom's stars were quite close, so it's no surprise to see such poignant, yet devastating, comments from Saget's co-stars-turned-family. Here's what some of the "Full House" cast had to say in response to his tragic death.
Bob Saget's Full House co-stars are devastated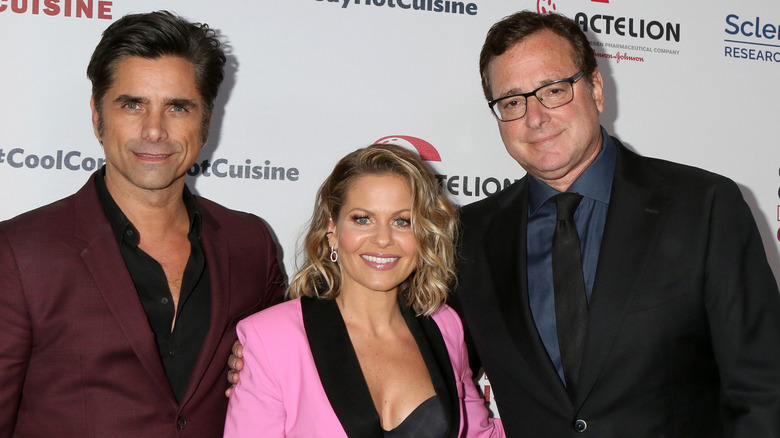 Kathy Hutchins/Shutterstock
One of the first "Full House" stars to respond to Bob Saget's death was John Stamos, who played Uncle Jesse on the sitcom. "I am broken. I am gutted. I am in complete and utter shock. I will never ever have another friend like him. I love you so much Bobby," he tweeted. The tweet was liked over 300,000 times at the time of this publication, as fans also filled up the comments section with their condolences.
Dave Coulier, who played Joey Gladstone on "Full House," tweeted a shorter but equally sad comment about Saget's death. "My heart is broken. I love you, Bob. Your forever brother, Dave," Coulier wrote. Candace Cameron Bure, who played Danny Tanner's daughter D.J., is equally devastated. "I don't know what to say Broken heart. I have no words. Bob was one of the best humans [sic] beings I've ever known in my life. I loved him so much," the actor wrote.
Saget's legacy will live on forever, and fans will always be thankful for America's Dad.