This Is The Best Emily In Paris Season 2 Episode According To IMDb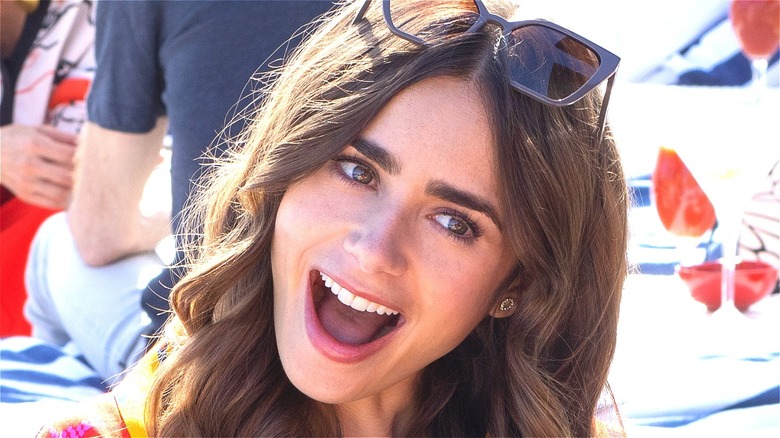 Carole Bethuel/Netflix
"Emily in Paris" is back — and it's still frothy, still ritzy, still effortlessly fun. The second season of the hit Netflix dramedy takes its protagonist, American social media manager Emily Cooper (Lily Collins), to the South of France so she can take in all its picturesque Mediterranean glory with her friends. And that's not all. Season 2 also sees Emily strike up an immediately captivating will-they-or-won't-they romance with newcomer Alfie (Lucien Laviscount), attempt to become a better French speaker, take on new clients at chic luxury PR firm Savoir, and deal with the arrival of her American boss (Kate Walsh), who shakes things up at work. Meanwhile, tensions remain high between Emily, her friend Camille (Camille Razat), and Camille's ex-boyfriend Gabriel (Lucas Bravo) after Emily and Gabriel's passionate night together at the end of Season 1.
As per usual for Netflix, the season was released all at once on its premiere date of December 22, 2021, allowing subscribers to binge the full course of new half-hour episodes in a single evening if so inclined. Although binge-watching has a way of making things blur together, the fact remains that the new season is divided into 10 installments, and one of those installments seems to be, far and away, the one that fans loved the most — if IMDb scores are anything to go by.
The Season 2 finale drama explains the episode's high rating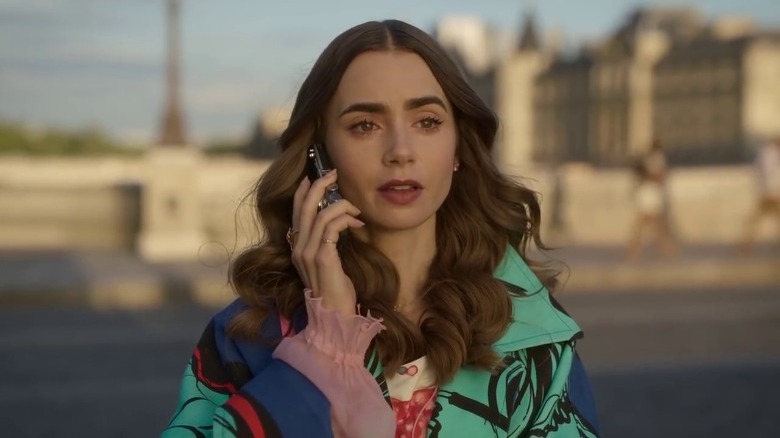 Netflix
While "Emily in Paris" isn't usually spoken of as a particularly plot-heavy series, the Season 2 finale, "French Revolution" (via IMDb), proves that the show is consistently spinning a lot more narrative plates than its light, escapist tone might let on.
On this episode, the question of Emily's future comes to a head. After high-fashion designer Pierre Cadault (Jean-Christophe Bouvet) fires Savoir, Madeline (Walsh) tries to put the blame on Sylvie (Philippine Leroy-Beaulieu), who responds by resigning — and taking the firm's entire staff and some essential clients with her to start her own firm. At the same time, Alfie reveals to Emily he's waiting on her to decide if they have any future together before moving back to London, and Gabriel reveals that he's invited Camille to move in together, just as Emily is about to confess the feelings she still harbors for him. This leaves our heroine torn between a lot of different possible avenues: Alfie or Gabriel? Stay at Savoir with Madeline or join Sylvie at her new firm? Stay in Paris or go back to Chicago?
The sheer, dizzying intensity of the narrative turns taken by "French Revolution," and the whopper of a cliffhanger it ends on, go a long way towards explaining why it's the highest-rated episode of the new season on IMDb, with an average score of 7.6. The next highest-rated Season 2 installments, all with a 7.3 rating, are episodes 7, 8, and 9. Talk about a season that ups the ante in the final stretch.