Why Emily In Paris Season 2 Has Fans So Divided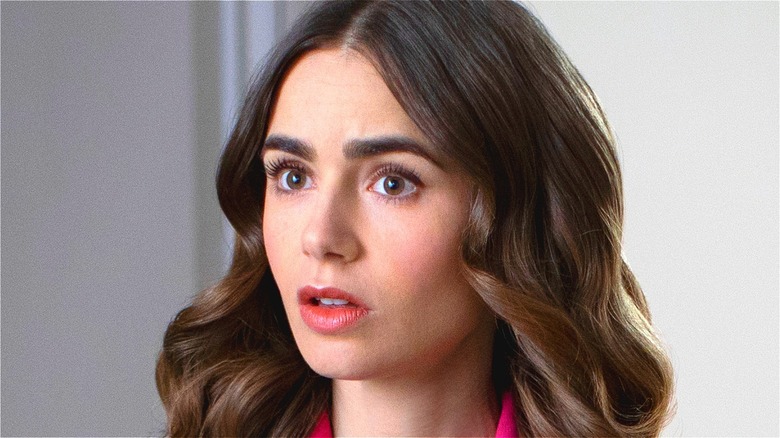 Carole Bethuel/Netflix
Netflix's "Emily in Paris" follows Emily Cooper (Lily Collins), an American who moves to Paris for a job at a French marketing firm called Savoir. The series sees Emily initially struggle to find her footing in her new environment because she doesn't know the language or much of anything about French culture. Before long, however, she finds herself in the middle of a love triangle between her neighbor, Gabriel (Lucas Bravo), and his girlfriend, Camille (Camille Razat), whom Emily befriends despite being attracted to Gabriel.
The first season premiered on Netflix in October 2020 and was renewed for a second season just one month later (via Deadline), despite receiving a lukewarm reception from critics ("Emily in Paris" Season 1 holds only a 63% Tomatometer score on Rotten Tomatoes). The series became known as one that viewers love to — as Slate wrote in October 2020 — "hate watch."
Now, coming off the December premiere of "Emily in Paris" Season 2, the conversation surrounding the series has begun again. The second season, similar to its predecessor, holds just a 60% Tomatometer score on Rotten Tomatoes, but what do fans of the show think of its newest season? 
Emily in Paris fans think the show is bad but continue to watch it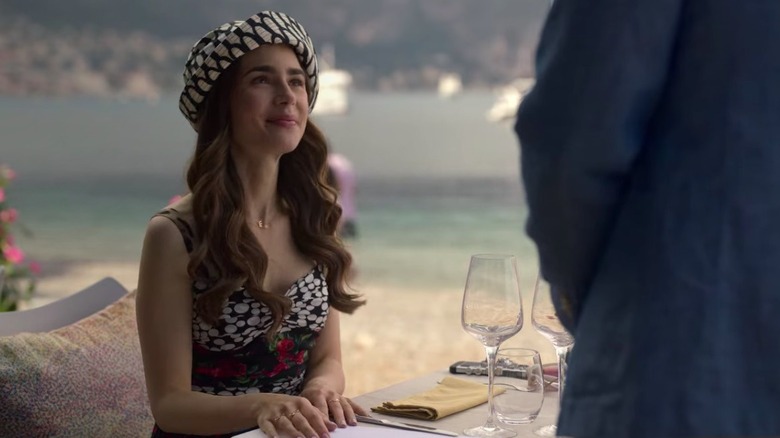 Netflix
Overall, the consensus among "Emily in Paris" viewers seems to be that it can't be categorized as a "good show," but they do think it's compelling to watch. For their part, @evaobeirnee declared why they think the show is categorically bad, tweeting, "In theory Emily in Paris could be a great show. Navigating living away from home, learning a new language and culture, showing the very best of European fashion...instead it's a horrific American-centric caricature." On the opposite end of the spectrum, @raspstyles wrote, "emily in paris isn't that bad. there i said it! not everything has to be deep."
Embodying the hate-watch mentality adopted by many "Emily in Paris" viewers, @dewydumplingx tweeted, "emily in paris is literally so bad but here i am having accidentally watched the entire second season in one evening." Echoing their fellow viewer's sentiment, @Sophie_FosterXx wrote, "I remember Emily in Paris being bad but I don't remember it being this bad however, I will watch every second of it." Another viewer, @SiomhaMcQuinn, made a joke about hate-watching the series, tweeting, "Me: There's so much good TV and not enough time! Also me: *Presses play on Emily in Paris.*"
Finally, some viewers shared their theories about why "Emily in Paris" continues to get so much attention despite being so widely derided. @zoemjack, for instance, asked, "was emily in paris ever good or does it coincidentally drop when we're all desperate for escapism and predictable comfort tropes in this season of uncertainty?" @theeashleyray, meanwhile, wrote, "it's bad and only got a second season on the fumes of our hate."