Temuera Morrison Teases A Major Surprise In The Book Of Boba Fett Chapter 7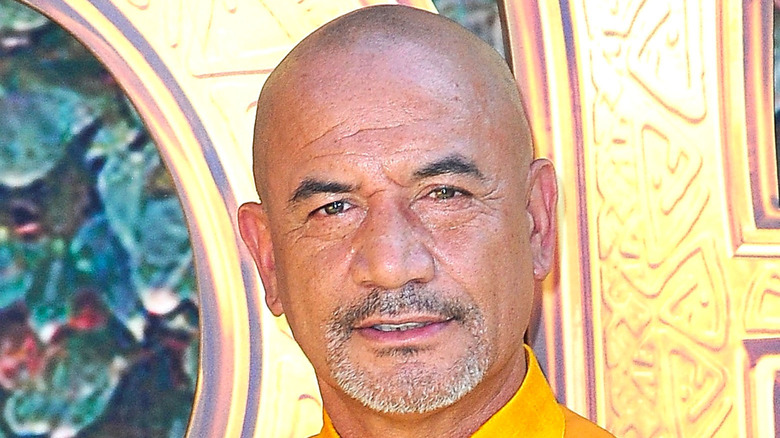 Albert L. Ortega/Getty
As we saw in the second chapter of "The Book of Boba Fett," the former bounty hunter's effort to takeover Tattooine is being met with some tense encounters. From power-hungry Hutts to scary-looking Wookiees, it's safe to say that filling in for the recently deceased Jabba is not going to be an easy job, which begs the question of just how he's going to manage to do it.
With the two latest chapters looking back on Boba's recent experiences in addition to moving the narrative forward, there's a chance that the two timelines, or the characters in it, will eventually join up, and former allies will come to the fold for the bounty hunter's mission of desert town domination. Naturally, the show's cast is keeping quiet about how all of this will unravel, including the show's lead star, Temuera Morrison, who plays the titular helmeted hero. While making sure not to spoil too much, he did reveal in a recent chat with The Hollywood Reporter that expecting the unexpected is a safe bet for future chapters.
What surprises does The Book of Boba Fett have in store for Star Wars fans?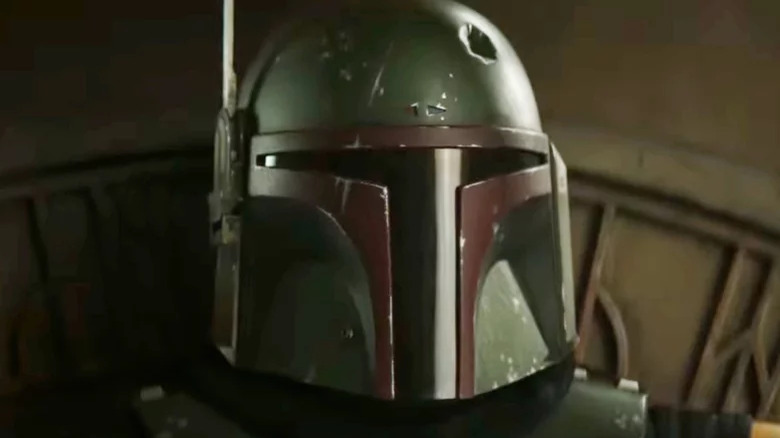 Disney+
Considering that "The Mandalorian" saw the likes of Bo-Katan Kryze (Katee Sackhoff), Ahsoka Tano (Rosario Dawson), and even Luke Skywalker (Mark Hamill) himself make satisfying guest appearances, it's understandable that fans are on high alert at the prospect of another crazy cameo in "The Book of Boba Fett." No one is giving the game away just yet, but Temuera Morrison did promise some shocking moments in store, as well as teasing just when we should expect our Jawas to drop.
"Yes, full of surprises. The Book of Boba 'full of surprises' series," Morrison told The Hollywood Reporter after this week's chapter. "Yeah, we've got some good stuff coming up. Ooh, wait till episode seven, wow!" The part-time bounty hunter said no more on the specifics, but given that we're two down and with only five chapters to go until the show's finale, it's nice to know we have an ahem ... New Hope for how Fett fares by the end.
Considering when in the "Star Wars" timeline the series takes place, there could be any number of characters crossing his path. Might Luke make a comeback with Grogu in tow? Could Ashoka be set to make an appearance? Might the speculated Doctor Aphra book an appointment with Boba? For now, we can only wait and see and prepare for another page of "The Book of Boba Fett" to be turned on Disney+ next week.