The CSI Character Everyone Forgets Sharon Osbourne Played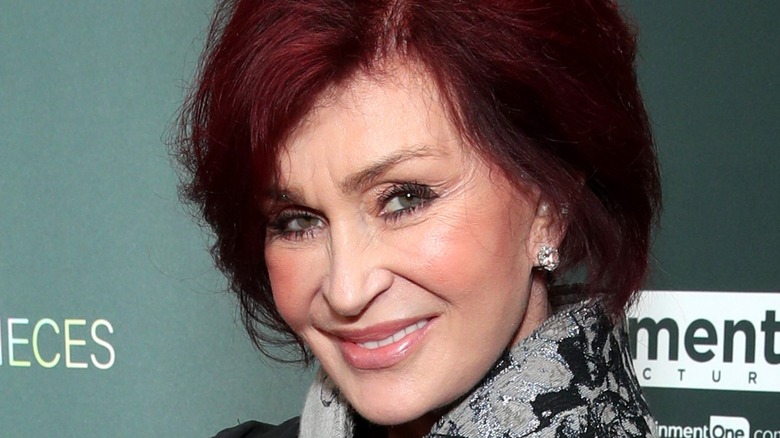 Rich Fury/Getty
"CSI: Crime Scene Investigation" was a long-running show from CBS that ran for 15 years (per IMDb). Chronicling the exploits of the legendary Las Vegas crime scene investigators, the hit show starred William Petersen, Marg Helgenberger, George Eads, and Paul Guilfoyle. The "CSI" crew used their diverse skill sets to aid the Las Vegas Police Department in their pursuit of justice, but their interpersonal relationships sometimes came to the forefront, too. The series also saw a whole slew of special guest stars which have included Taylor Swift, P. Diddy, Michael B. Jordan, John Krasinski, and Amanda Seyfried, among others (via CBR).
Sharon Osbourne also had a guest appearance on "CSI." She's the famous wife and manager of the hard-rocking and bat-biting Ozzy Osbourne, whom she met at the age of 18 while her father managed Ozzy's original band, Black Sabbath (via US Magazine). The couple became one of the most prolific in the music industry, so much so that they had their own reality television show on MTV from 2002 to 2005, which they starred in along with their children (via IMDb). Sharon has also appeared in several reality television shows since then, like "America's Got Talent" and "The X-Factor: Battle of the Stars," and also co-hosted the CBS show, "The Talk."
Here's the "CSI" character that Sharon Osbourne played.
Sharon Osbourne appeared as a pool-hall owner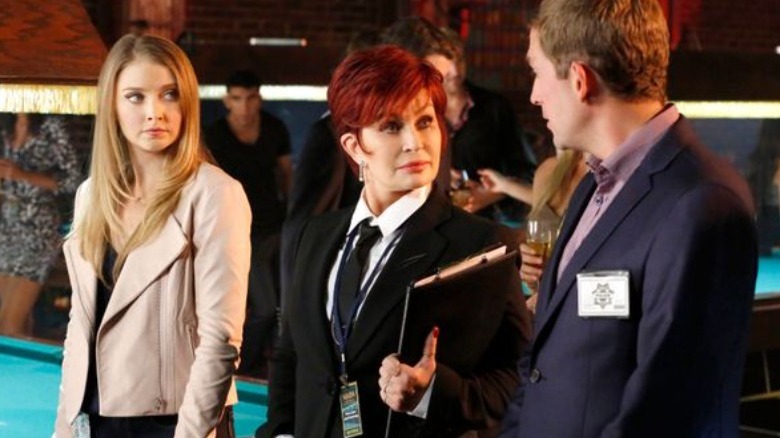 CBS
Appearing in Season 15 in the episode titled "Dead Rails," Sharon Osbourne plays Elise Massey, a pool-hall owner. The "CSI" unit is called to her establishment during a pool tournament in which the players are being murdered. Considering that it's her pool hall, she becomes the first suspect in the series of deaths. As the investigation continues, a quirk arises in the fact that the team is looking into a victim that has somehow been murdered twice, first by being buried alive and then being struck by a car as he escapes. It eventually comes out that the mastermind of these crimes is a rival pool-hall owner — nobody ever expected billiards to be so deadly. 
The episode itself earned a 7.1 out of 10 on IMDb, and the overall plot dealt with gambling, prostitution, and the dark underbelly of pool, and the perpetrator of the crimes was motivated by efforts to clean up the scene that was making them a ton of illicit and ill-begotten money.
Either way, it was a fun romp through smoke-filled venues, courtesy of the unfiltered Sharon Osbourne.