The Real Reason William Petersen Left CSI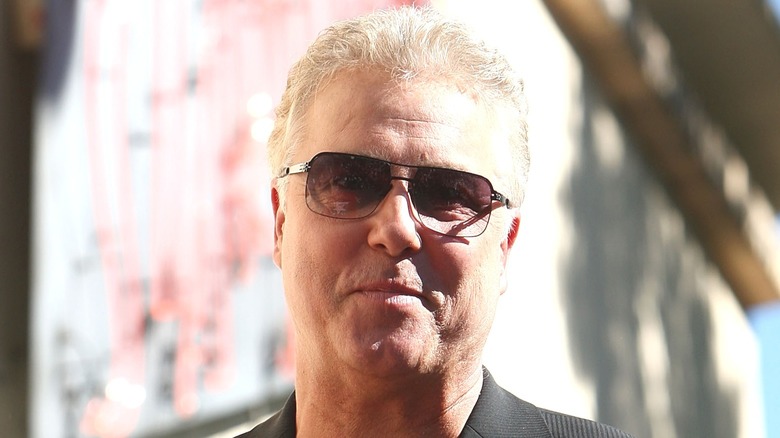 Alberto E. Rodriguez/Getty Images
The intrepid investigators of "CSI" hunted the worst criminals the country had to offer over the series' 15-year run, but none of the investigators left an impression to match that of Dr. Gilbert "Gil" Grissom (William Petersen). Grissom was the enigmatic and stoic leader of the group of graveyard-shift crime scene investigators in Las Vegas, whose observations and deductions frequently contributed to the suspect of the week facing their comeuppance.
Grissom and his team would set the precedent for all future spin-offs, including "CSI: Miami," "CSI: NY" and "CSI: Cyber." Grissom was part of the bedrock of the franchise, yet the character departed the series in Season 9, Episode 10, entitled "One To Go," which saw him leaving the unit and flying off to Costa Rica to reunite with his wife, Sara (Jorja Fox). While there would be occasional return appearances and a final bow in the series finale, Petersen left the main cast for good following Season 9. But why did he leave?
Petersen left to return to the theater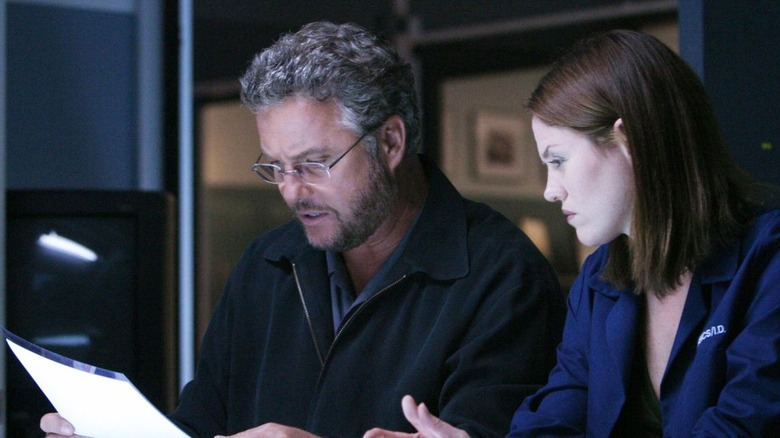 CBS
In an interview with CNN in 2009, Petersen revealed that he'd become comfortable in the role, perhaps a bit too comfortable: "I didn't want to be on the show because it saved me from having to go look for other jobs. Just didn't want it. It was too safe for me at this point. So I needed to try and break that, and the way to do that, for me, is the theater." Petersen would return to the theater to trod the stage in a number of productions in Chicago, where he continues to perform to this day.
Petersen also left "CSI" because he also felt the character of Grissom had reached a natural ending point: "It was a complete life for me that's reached its end, and it's reached it in the right way, I think. So I won't miss Grissom. And I hope that the audience won't miss him either."
It's understandable that Petersen would choose to leave "CSI" on his own terms and for his own creative fulfillment. Sometimes it really is best to go out while you're on top.