The Intense Training That Prepped Mary Mouser For Cobra Kai Season 4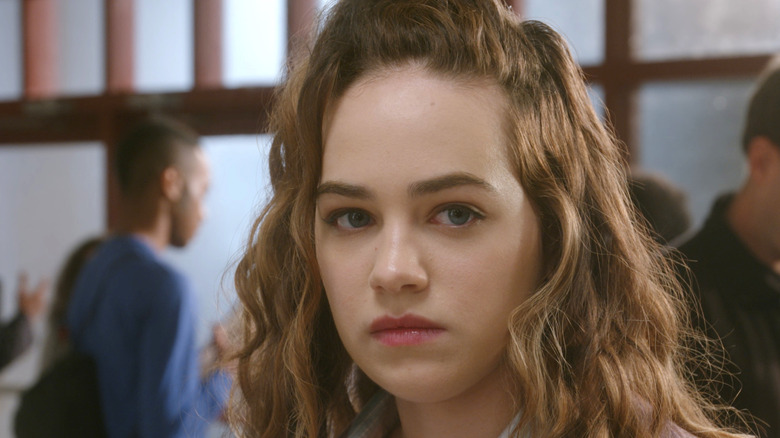 Netflix
Netflix's "Cobra Kai" has a little something for everyone. For adults who are old enough to remember the original "The Karate Kid," it's a bittersweet dose of nostalgia with just enough levity not to take itself too seriously. For younger people, it's introducing them to one of the most basic martial arts styles as well as the overall benefits of martial arts in general, regardless of which style anyone prefers to practice.
We're up to Season 4 now, and things are really getting interesting. The two main adversaries, Daniel LaRusso (Ralph Macchio) and Johnny Lawrence (William Zabka) have joined forces — or, they're attempting to, at least — in order to take on the Cobra Kai patriarch and restore order for the kids who are struggling with all the bullying. In order to prepare for filming all the fight scenes, many of the actors have undergone actual martial arts training for the show. And one actor in particular — Mary Mouser, who plays Sam LaRusso — went the extra mile.
Mouser channeled her inner Ninja Turtle to learn how to wield the sai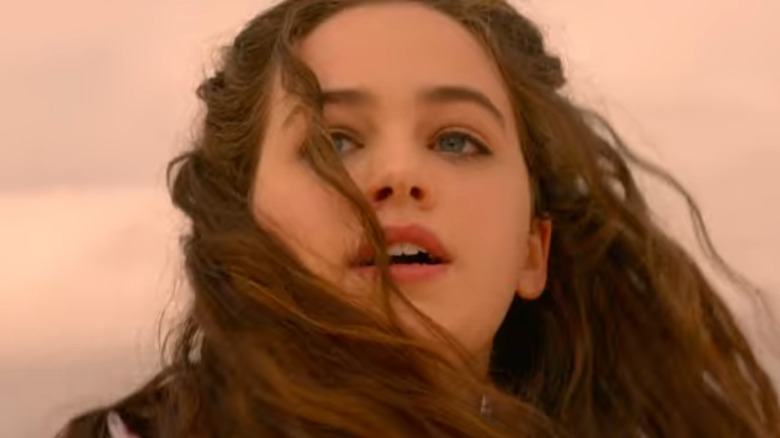 Netflix
If you don't know what a sai is, but you're familiar with the "Teenage Mutant Ninja Turtles" franchise, a sai is the weapon preferred by the red-masked and rowdy Raphael. They almost look like a trident, but the spike in the middle is significantly longer than the outer two. It's rumored to have originated from Okinawan Karate (via YMAA) and works rather well with fighters who can handle multitasking in the middle of a fight. It's designed to be a defensive weapon first and an offensive weapon second, which falls right in line with the Miagi-Do creed.
In an interview with BuzzFeed, Mouser said that she had to undergo intense training to learn how to wield the sai. "I would go for our full training of two hours and then I would usually stay an additional two hours and just work on the sai as hard as I could to get them as strong as possible," Mouser said. "And so that was something I was really, really proud of."
Mouser fell in love with her sai during her training for the show and still enjoys taking it with her, including to her interview. "I just carry them around and like if I'm stressed or whatever, you just see me over there working with my sai," she elaborated, and even showed off some of her moves for her interviewer. Her hard work appears to have paid off because her performance with them in the penultimate episode of Season 4 was something to behold. Here's hoping she keeps training and shows off even better skills for the upcoming Season 5.