Was The Live And Let Die Set Cursed?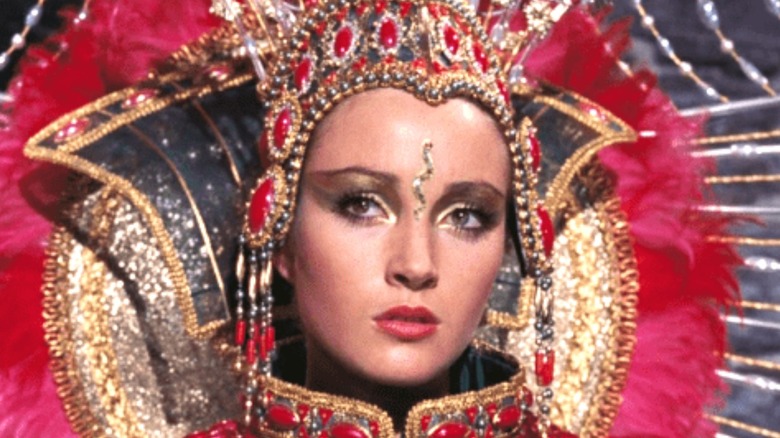 Eon Productions
Almost five decades on, the 1973 film "Live and Let Die" stands out from other entries in the James Bond franchise for a number of reasons. Not only was it Roger Moore's first outing as 007, it also had the first African-American "Bond girl" in Rosie Carver (Gloria Hendry) and featured themes and cliches common to the blaxploitation movies that were popular at the time. Instead of a megalomaniacal supervillain, Bond faced off against a drug trafficker, Mr. Big (Yaphet Kotto). The film received mixed reviews at the time, but it has its defenders, even numbering high on an Entertainment Weekly ranking of the Bond series.
Featuring a smash hit title song by Paul McCartney's band Wings, "Live and Let Die" was extremely profitable, making $161 million on a $7 million budget according to The Numbers. That must have been a relief to famous Bond producers the Broccolis, as the film had a surprisingly troubled production, even for an action series used to big, risky stunts and effects sequences. Here's the truth behind why some thought "Live and Let Die" was truly cursed.
Live and Let Die had several nearly disastrous incidents on set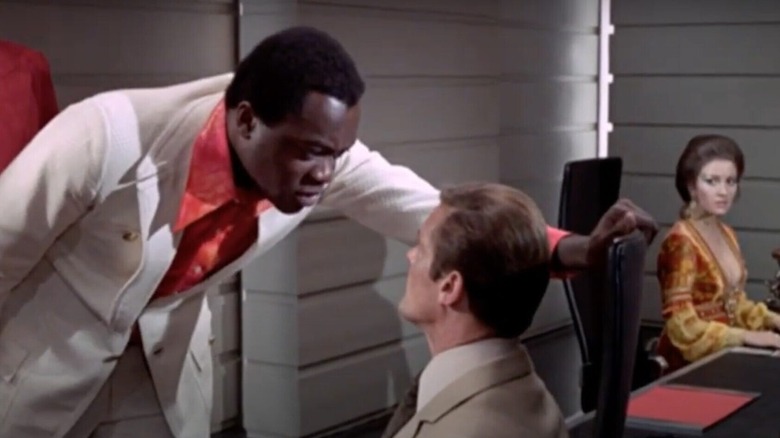 Eon Productions
While the cast enjoyed shooting part of the film in Jamaica, according to the making-of documentary about "Live and Let Die," many in the crew felt the "voodoo curse" of the character Baron Samedi influenced the difficulty of the film's production.
First Roger Moore had kidney stones so only one unit could start shooting. In an audio commentary for the film, Moore claimed that they had to leave location shooting in Harlem because they ran out of protection money to ensure the crew's safety from a local gang (via For Bond Fans Only). Then one stuntman got injured during a motorcycle chase, and 17 of the 26 boats built for one sequence were smashed during rehearsals (via Seattle Times).
Another stunt suggested by crocodile farm owner and stuntman Ross Kananga had Bond jumping on the backs of multiple crocodiles. This required five astonishing, death-defying takes from Kananga performing the actual stunt, including one where an angry croc tore at Kananga's pants. And even after this near miss, there were even more animal stunts to perform on set.
A lot of the cast hated working with the snakes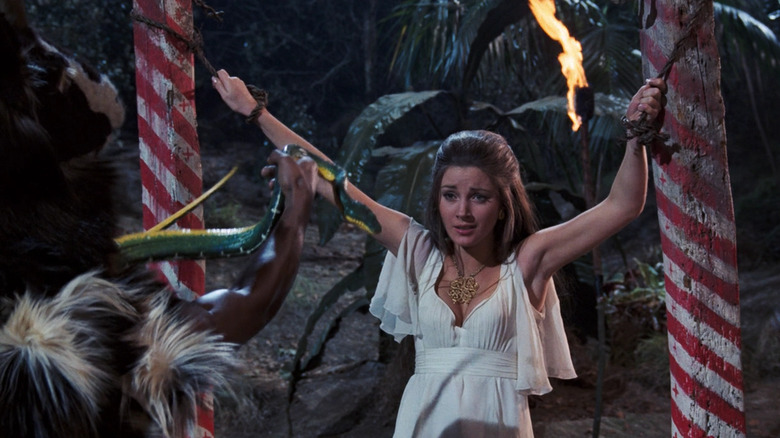 Eon Productions
The set of "Live and Let Die" also had a lot of trouble with the scenes involving snakes. One actor fainted when his character was supposed to be killed by a particularly big specimen. Another performer holding a snake was bitten, and when he dropped it, the reptile nearly went after Jane Seymour, who plays Solitaire in the movie. Seymour commented in the making-of documentary that because everyone was checking on the actor, she was "tied up at the stake, nobody care[d] about me, but this snake [was] coming right for me, I was terrified." Luckily at the last second, a snake handler stepped in and saved her.
Geoffrey Holder, who played Baron Samedi, meanwhile only went into a coffin filled with snakes because royal member Princess Alexandra was visiting that day. "So when they said 'Action', he went backwards. He didn't stay there long, but he went backwards," Roger Moore said of the incredible scene.
Still, the completed film turned out to be a huge success, even if its critical reception has always been mixed. In an exclusive interview with Looper, Jane Seymour said that "Live and Let Die" was "very 1970s and you could never make that movie again," but nevertheless feels "quite proud of being part of that legacy.".