Is The Italian Job Based On A True Story?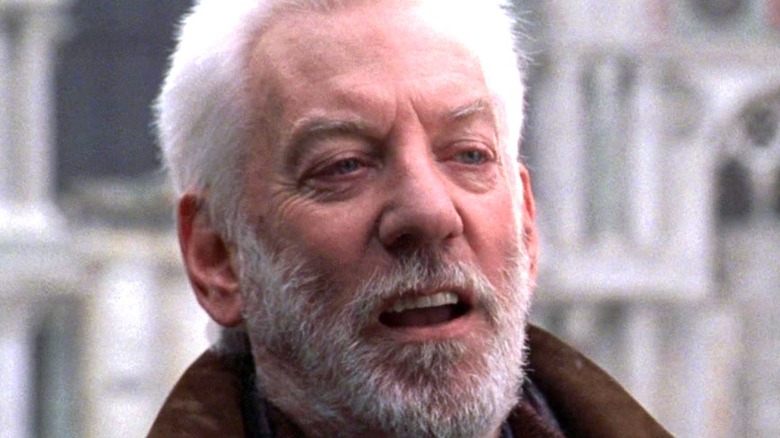 Paramount Pictures
Nothing beats a good heist movie. "Reservoir Dogs," "Heat," and "Ocean's Eleven" are just some of the most well-known films that center around the rush of pulling a heist and getting away with stealing a life-changing fortune. Indeed, it seems safe to say that, at one point or another, most moviegoers have fantasized about being Robert Redford and Paul Newman in "The Sting" or George Clooney and Brad Pitt in "Ocean's Eleven" and pulling off a con for the ages.
"The Italian Job" is another one of those fun movies in this category. The 2003 movie, a remake of the 1969 film of the same name, centers around Charlie (Mark Wahlberg) and his crew getting revenge on a former member who double-crossed them, stole their gold, and killed his mentor, John (Donald Sutherland). The movie performed well at the box office (via Box Office Mojo) and was well-received at the time of its release. It currently holds an impressive 80% audience score on Rotten Tomatoes.
But what if it was more than just a movie? Is it possible that "The Italian Job" was based on a true story?
The Italian Job can be considered inspirational fiction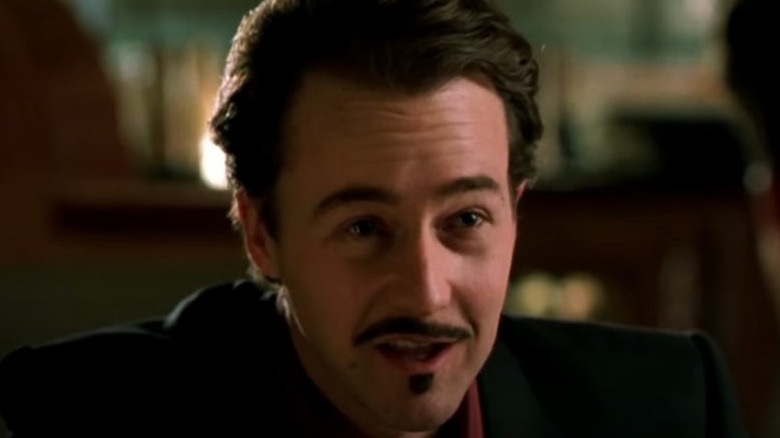 Paramount Pictures
A year after he and his crew were betrayed by Steve (Edward Norton), Mark Wahlberg's Charlie sets out on a mission to steal their money back from Steve and get revenge for his betrayal. Along the way, Charlie recruits Stella (Charlize Theron), his former mentor's daughter and a safe-cracker extraordinaire, and brings many of his former gang members back together. Their mission ultimately culminates in a daring and complex heist designed to acquire the money Steve stole from them. 
Charlie and his crew use a combination of grifting, diversions, insane driving techniques, and brilliant strategy in order to outwit Steve and the police — pulling off a truly unforgettable and thrilling heist. The heist at the center of "The Italian Job" is so engaging, in fact, that it's easy to assume it's entirely fictional, especially considering some of the impressive stunts that are featured throughout it.
There have, however, been instances of heists similar to the one depicted in the film, such as one in Italy that involved traffic manipulation and safe-cracking (via the Daily Mail) and resulted in the theft of over £3 million ($4 million) worth of gold. In 2011, a group of at least 10 people allegedly stole heavy construction equipment and used a digger to break down the walls from the outside before using the bucket to pick up the safe and make their getaway. By the time the police arrived, the machinery had been used to block the streets. 
While "The Italian Job" doesn't seem to be based on a true story, it is apparently very good inspirational fiction.