The Morgan Freeman Heist Flop Defying Odds And Getting A Second Chance On Netflix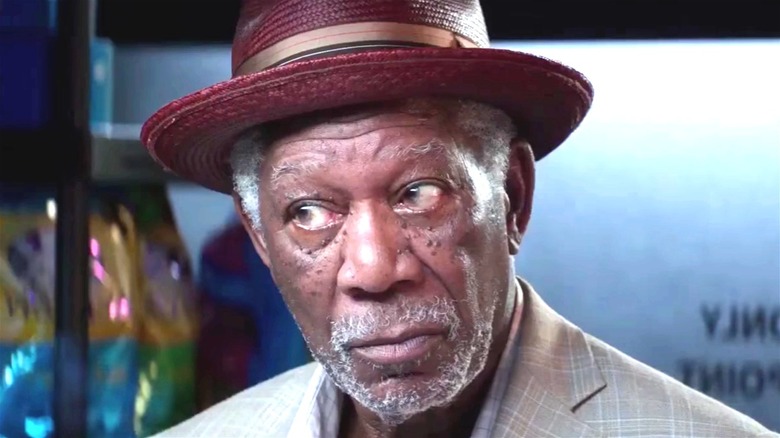 Warner Bros. Pictures
Every year, Hollywood produces at least one movie about old men doing something exciting because they need to feel alive as they near the end of their lives. The most successful and influential movie of this type is 2007's "The Bucket List," the buddy dramedy starring Jack Nicholson and Morgan Freeman that popularized the titular term for a list of experiences a person would like to have before they die. 2021's edition is Clint Eastwood's "Cry Macho," about an old man who goes on a journey to Mexico and back. In 2017, that movie was "Going in Style," a heist comedy that follows three retirees who decide to rob a bank after their pensions are canceled.
"Going in Style" was not a big hit when it came out. It made just shy of $85 million worldwide against a $25 million budget, according to Box Office Mojo, which means it did pretty well but didn't exactly set the world on fire. And critics didn't care for it: it has a 47% "Rotten" rating on Rotten Tomatoes. But audiences liked it well enough, which is why it's getting a second chance on Netflix. It's currently sitting at #3 on the streaming service's daily Top 10 movies chart.
Going in Style is a fun little crime caper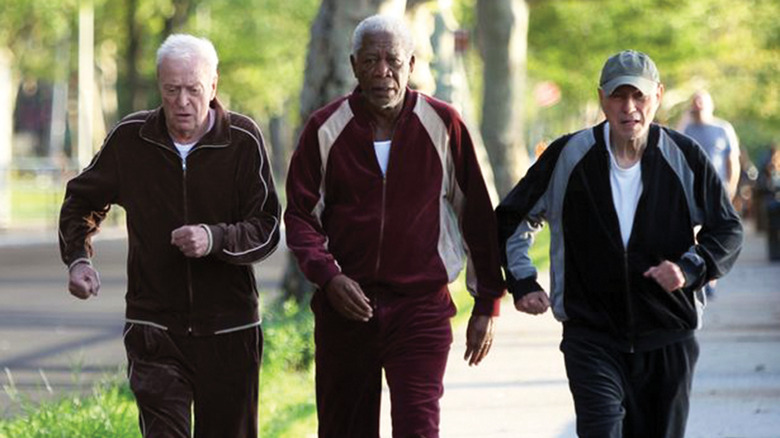 Warner Bros. Pictures
"Going in Style" stars Michael Caine, Morgan Freeman, and Alan Arkin, who have worked together for decades at a manufacturing company that is now moving its operations overseas, which means retirees' pensions are voided. This isn't going to work for our heroes, who have a lot of bills to pay. They did everything right in their careers, and they still got screwed. So, inspired by a bank heist which Michael Caine's character witnessed, they put together a plan to rob the bank that's handling their pension restructuring and take the money they're owed.
The movie is directed by Zach Braff and written by Theodore Melfi. The supporting cast includes Ann-Margret, Joey King, Matt Dillon, and Christopher Lloyd as the robbers' senile friend. It's a remake of 1979 film of the same name, which also starred elderly actors of the era (George Burns, Art Carney, and Lee Strasberg, to be precise).
"Going in Style" not a forgotten classic or anything, but it's an entertaining caper that gets by on the chemistry between the leads. One of the movie's funniest scenes finds the old geezers sitting around and watching "The Bachelorette" together and offering cantankerous commentary on Kaitlyn Bristowe's rose ceremony. It's a slight comedy that delivers a pleasant, mildly stick-it-to-the-man hour-and-a-half.