The Surprising Movie Mark Wahlberg Calls His Worst Film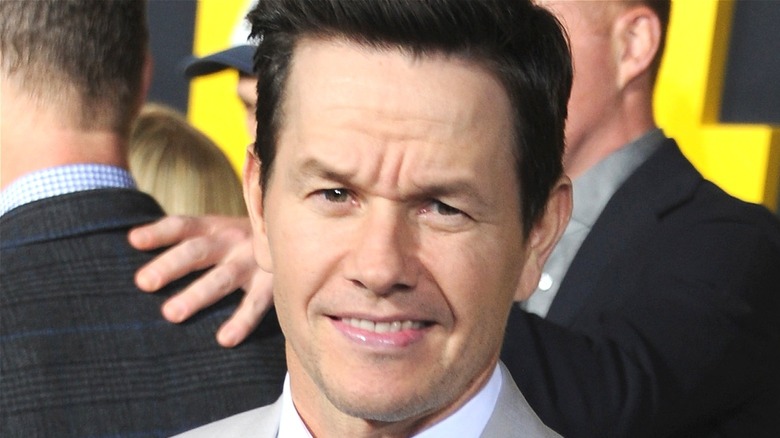 Albert L. Ortega/Getty Images
Over the years, Mark Wahlberg has appeared in made-for-TV movies, series, and feature films, in roles that stretch his talents in every direction. Some of his earlier movies are dark and disturbing. He didn't exactly lean toward squeaky clean, good-guy parts throughout his rise to fame. In 1993's "The Basketball Diaries," he played the drug-addicted friend of the movie's main character (portrayed by Leonardo DiCaprio). Three years later, he was cast as the creepily obsessed stalker boyfriend in "Fear," opposite Reese Witherspoon. Throughout his career, many of his characters indulged in criminal behavior — as in 1998's "The Big Hit," 2012's "Contraband," and 2013's "Pain & Gain."
He's also become a proficient comedic actor. He won fans over when he crushed on the film's lead female character (played by Tina Fey) in 2010's "Date Night." He held his own opposite Will Ferrell in the "Daddy's Home" franchise. And he even did some excellent work opposite a stuffed bear in "Ted" and its sequel. Despite how much his fans love some of his big hits, Wahlberg isn't a fan of one of them. There's only one standout when it comes to a role he regrets, and it happened early on in his career.
Mark Wahlberg has an issue with one of his biggest films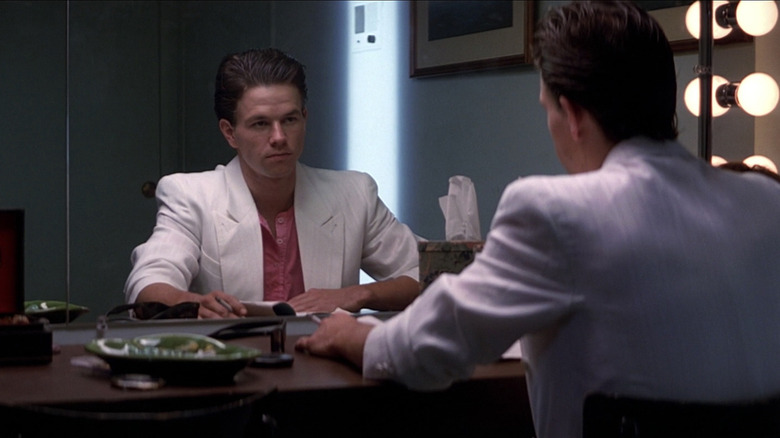 New Line Cinema
Mark Wahlberg's big break came in 1997 when he played Dirk Diggler in the movie "Boogie Nights." But surprisingly, it stands out for him as a negative memory. "I just always hope that God is a movie fan and also forgiving because I've made some poor choices in my past," he said of the film years later, according to the Chicago Tribune.
"Boogie Nights" was a big hit with fans, in no small part due to Wahlberg's commitment (as well as an ensemble cast that included Burt Reynolds, Julianne Moore, Heather Graham, and John C. Reilly). The film is considered a classic, and the truth is, regret may be too strong a word for Wahlberg to describe a movie that made his career.
He later clarified his position in an interview with People magazine. "So, I don't want to compromise my artistic integrity or choices based on my faith or my family, but I also have other things to consider and being a little bit older and a little wiser, the idea of having to explain that movie and the reason behind it to my kids is another issue," he said.
In essence, a role that was right for him in the past might not be today, and that's okay. "Boogie Nights" is in the can, so fans can rewatch while Wahlberg steers his career in the direction he wants.