The Hilarious Maguire And Garfield Post-Credits Scene We Never Got To See After No Way Home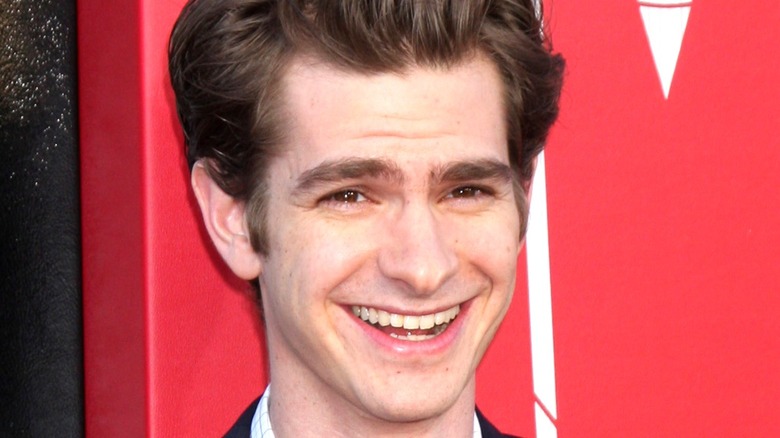 Kathy Hutchins/Shutterstock
Nearly a month after hitting theaters, "Spider-Man: No Way Home" is still the talk of the town, with fans and Hollywood pundits alike continuing to discuss the MCU blockbuster at length. One of the biggest topics as of late has been Tobey Maguire and Andrew Garfield's cinematic futures now that they've officially entered the MCU side of things. According to screenwriters Erik Sommers and Chris McKenna, the "No Way Home" team actually considered teasing follow-up projects for both Peter Parkers when coming up with ideas for the post-credits scenes. 
"I would love to see more of their journey. We even talked about," recalled McKenna, while speaking to Variety. "'Oh, we could do a [post-credits] tag with this one! We could do a tag with that one!'" he remembered thinking.  
As moviegoers know, these Garfield and Maguire teasers never came to fruition. The writers instead went with scenes featuring Tom Hardy's Venom and a preview for "Doctor Strange in the Multiverse of Madness." But if the scenes would have gotten the greenlight, Sommers and McKenna both had a hilarious idea for them.
No Way Home writers joked about teasing a Tobey Maguire and Andrew Garfield mystery special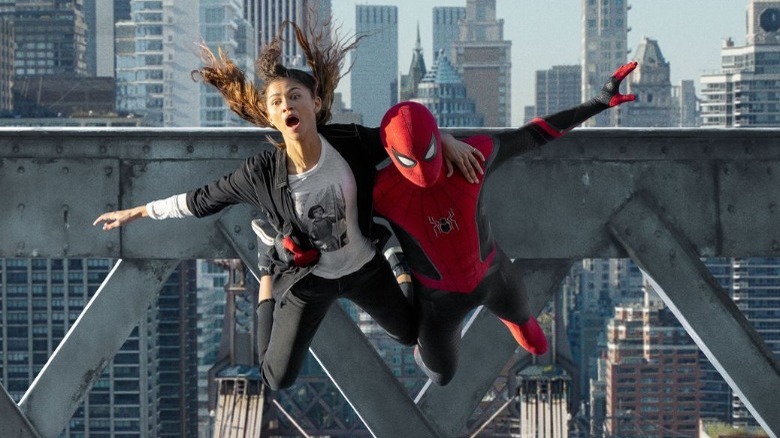 Marvel Studios/Sony Pictures
According to Erik Sommers and Chris McKenna, there's just one project that the pair wished they could have teased in "Spider-Man: No Way Home" featuring Tobey Maguire and Andrew Garfield. 
"Can we do a TV show with the two of them traveling around in a van solving mysteries?'" Sommers jokingly remembered asking, still speaking to Variety. "Like, 'No, you weren't supposed to say that,'" McKenna replied in jest. "We are doing Tobey and Andrew in a van going from town to town!"
As weeks continue to go by, fans are learning more and more about Maguire and Garfield's roles in the MCU and the overall making of "No Way Home." It was recently revealed by Sommers and McKenna that the two actors actually developed much of their own storylines. Reports have speculated that Maguire and Garfield could show up in future movies involving other villains from Spidey comics lore, including Venom. Nothing has officially been confirmed, though.