The Real Reason Lily Collins Took Her Emily In Paris Role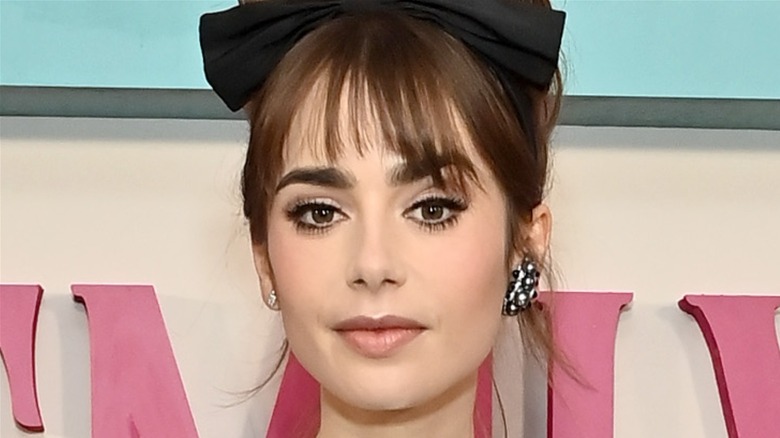 Stefanie Keenan/Getty
"Emily in Paris," which just released its second season, follows American Emily Cooper (Lily Collins) as she moves to Paris for a job at a French marketing firm called Savoir. There, Emily, new to the language and to French culture, struggles to find her footing at first. By Season 2, however, she has begun hitting her stride at work, making friends, and is even caught up in the midst of a love triangle.
The series has gotten mixed reviews for both of its seasons — its average Tomatometer score currently sits at a barely fresh 63% on Rotten Tomatoes — despite its extreme popularity that has it currently sitting comfortably in Netflix Top 10 for the US (via The Numbers). But, whether you love it or you hate it (or you love to hate-watch it), most viewers would likely agree that it's hard to imagine any besides Lily Collins in the leading titular role.
So why did Collins decide to take on the role of Emily? In an interview with Cosmopolitan last year, Collins revealed what convinced her to take on the project.
Collins liked that Emily doesn't take no for an answer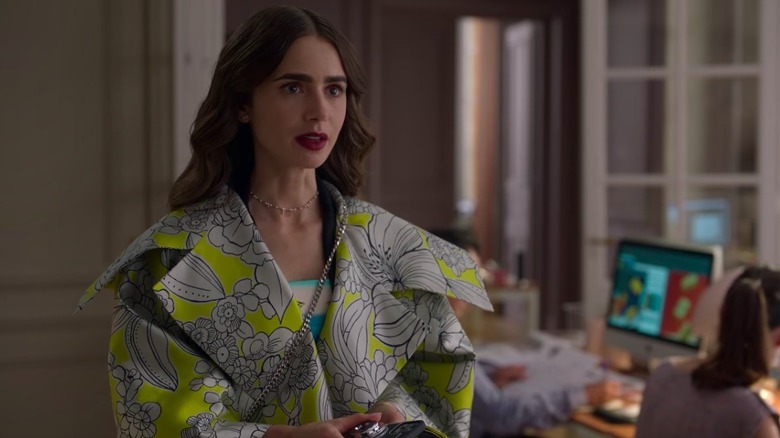 Netflix
Speaking with Cosmopolitan, "Emily in Paris" star Lily Collins discussed what it was about Emily that made her want to take on the role. Namely, it came down to Emily's determination. Collins said, "She sees 'no' as a comma, not a period."
Collins was able to relate, having received plenty of rejections at auditions early on in her career. Emily's persistent nature reminded Collins of her decision to keep pursuing acting despite the early 'no's' she received. She explained, "If I had just accepted those 'no's,' I wouldn't be doing what I'm doing today."
Another detail that attracted Collins to "Emily in Paris" was the fact that it is created by Darren Starr, who also created the breakout HBO series "Sex and the City." Collins said, "when I was in high school, we devoured all of 'Sex and the City. 'Darren has a sharp eye for creating fantasy worlds in which audiences love to disappear into while also tackling relatable and humorous issues."
Viewers can now watch two seasons of Emily taking "'no' as a comma" on Netflix.