Sex And The City Reboot Sets A Record For HBO Max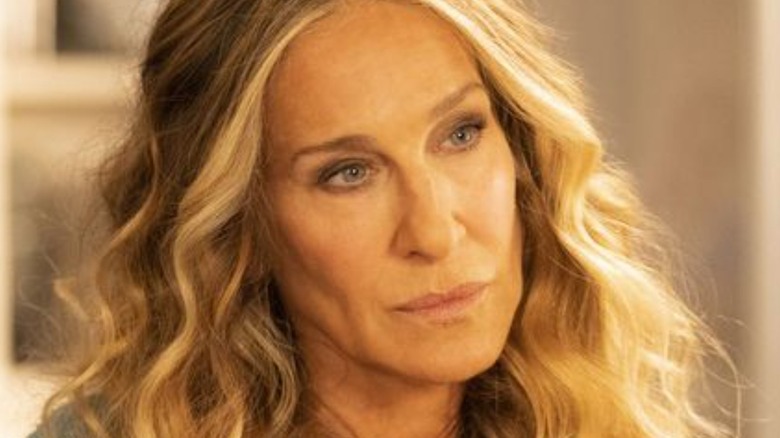 HBO Max
Created by Darren Star, HBO's "Sex and the City" arrived on the small screen in mid-1998. Starring Sarah Jessica Parker, Cynthia Nixon, Kim Cattrall, and Kristin Davis, the series follows the lives of a close-knit group of women who stick by one another no matter which issues arise in their lives. Through this lens, the program explored both social and romantic relationships while shedding light on topics like sexuality and femininity — sometimes in dated ways. To say that this premise took off and brought together an enduring viewer base would be an understatement.
"Sex and the City" ran for six seasons that collectively hosted 94 episodes, but that wasn't all that the TV property had to offer. Following the end of its run in 2004, plans for a theatrical film began to fall into place. Sure enough, 2008 hosted the premiere of the "Sex and the City" movie, and 2010 brought its sequel, "Sex and the City 2." After that though, the beloved franchise grew stagnant, and it seemed as though the story of Carrie Bradshaw and her friends had finally ended. Of course, this wasn't the case considering that 2021 saw the introduction of "And Just Like That...": a 10-episode continuation of "Sex and the City."
"And Just Like That..." hit the HBO Max streaming service on December 9, and when it did, it set an impressive new record for the streamer.
And Just Like That... did serious numbers on HBO Max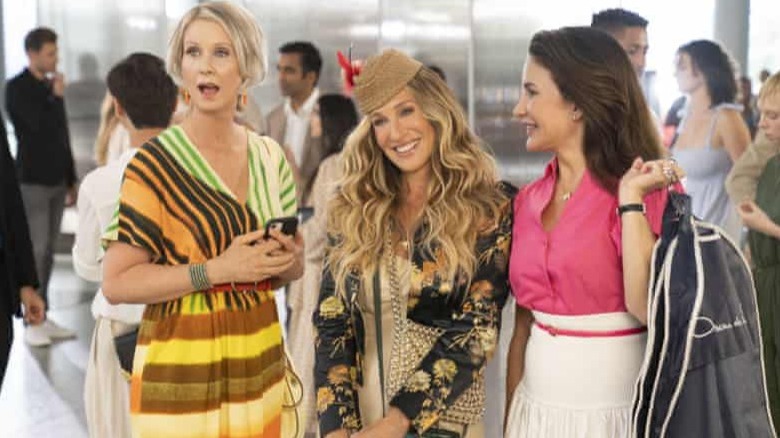 HBO Max
In the wake of the COVID-19 pandemic's peak — where we all found ourselves stuck at home with nothing to do but watch TV –, streaming is becoming the place to be for new movies and shows. HBO Max is a shining example of this increasingly popular release model, with such projects as "Dune," "The Suicide Squad," "Adventures Time: Distant Lands," and more all finding a home on the platform. Though they all did well by their own metrics, the premiere of "And Just Like That..." turned out to be one of HBO Max's biggest to date.
As reported by Deadline, the 24-hour performance of "And Just Like That..." made it the most-viewed series premiere of a new HBO or HBO Max series so far in the streamer's run. When compared to the entirety of HBO Max's film and series debuts, it managed to land in the top 10, falling behind only a handful of titles. Additionally, "And Just Like That..." holds the record for most "first views" (the first thing new subscribers choose to watch after signing up) among HBO Max offerings, driving up "Sex and the City" viewership by 59% simultaneously.
The first two installments of "And Just Like That..." are currently available to watch with an HBO Max subscription, with eight more on the way.