Betty White's Last Instagram Post Will Break Your Heart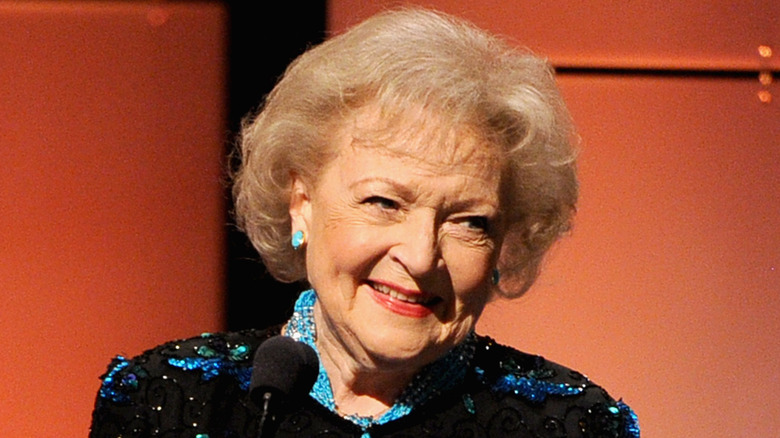 Kevin Winter/Getty Images
Just a few weeks shy of her 100th birthday, the iconic, beloved, and groundbreaking Betty White passed away, on December 31, 2021 (via People). A few days before, on December 28, the actor took to Instagram to share her latest cover of People magazine with fans, the headline of which read "Betty White turns 100!" with a quotation reading "Funny never gets old." The magazine includes an exclusive interview with the actress, which was one of White's last before her passing, while also featuring several of White's friends — including actors Ryan Reynolds, Carol Burnett, and Sandra Bullock — along with their various toasts "to the Golden Girl." On top of that, the cover references the legendary actor's "secrets for happiness." 
Having lived for such a long time, White witnessed plenty of change in the world, including the rise of social media, and she adapted to everything with extreme grace. In fact, her Instagram account has 1.9 million followers who eagerly awaited any and all news White posted about. White's prolific portfolio of award-winning work, her efforts as an animal rights activist, and the lasting impact she had in the world of comedy will no doubt be celebrated in the hours and days to come, but her final Instagram post illustrates the effect she had on audiences and fans around the world.
Betty White shared an upcoming celebration with fans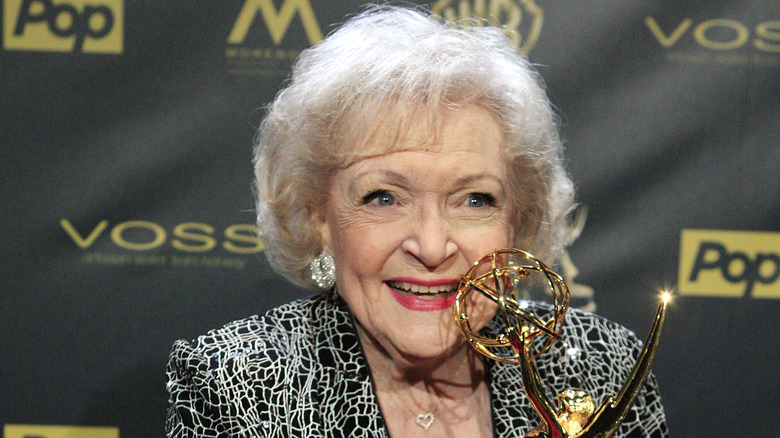 Joe Seer/Shutterstock
"My 100th birthday...," White captioned her last Instagram post, "I cannot believe it is coming up, and People Magazine is celebrating with me!" In a matter of hours, the Dec. 28th post garnered a litany of likes and comments, and as one fan wrote in the wake of the news of her death, "she is forever a golden girl in our hearts." The ultimately heartbreaking post — which contains an image of the story inside the issue as well — currently sits at well over 600k likes and counting, with a heartwarming comment from follower liam3richards earning its own appreciation. The comment reads, simply, "National treasure." 
White's career spans nearly eight decades, and in that time, the five-time Emmy Award-winning Illinois native has also taken on the role of writer ("The Pet Set") and producer ("Betty White's Off Their Rockers"), to say nothing of the endless list of unforgettable characters into whom she breathed life over the course of her celebrated career (via IMDb). While her character on "Golden Girls" is arguably her most well-known, she also made her mark with performances in other projects like "Hot in Cleveland," "The Proposal," and "The Mary Tyler Moore Show." In the People magazine feature, friend and costar Sandra Bullock (who starred in the aforementioned "The Proposal" with White) said she hoped White would celebrate her birthday the same way she "celebrated every day of her life with humor, kindness and a vodka on ice, toasting to the fact that she's a badass who has left us all in the dust."
A new documentary celebrating her life will premiere on her birthday, January 17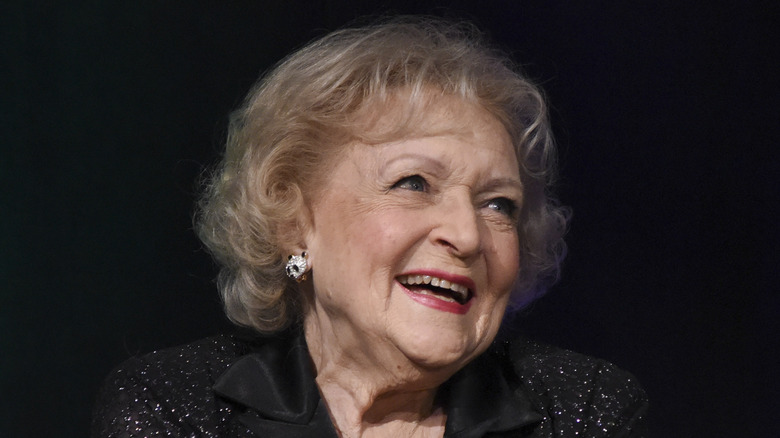 Vivien Killilea/Getty Images
While there is obviously quite a bit of sadness mixed in, many people around the world who love Betty White, whether they personally knew her or not, are still celebrating her life ahead of what would've been her 100th birthday on January 17, 2022. Thankfully, the plans put in place for a major celebration before her passing are still moving forward. This includes a documentary movie special that will be in theaters for one night only, called "Betty White: 100 Years Young." A short trailer previews the movie, which includes White herself telling fans that "there is only one place to get the real Betty White," and that's here. What's a better way to spend January 17 celebrating White than with the woman herself?
The producers of the movie, Steve Boettcher and Mike Trinklein, said in a statement after the prolific actress' death that "Betty always said she was the 'luckiest broad on two feet' to have had a career as long as she did. And honestly, we were the lucky ones to have had her for so long." Clarifying their plans for the film, they stated that the movie will still premiere as planned, to "provide a way for all who loved her to celebrate her life—and experience what made her such a national treasure" (via Fathom Events). The movie will highlight White's fantastic, long career, include her final interview, and showcase the many friends who loved her so much, including Ryan Reynolds, Carol Burnett, Robert Redford, Clint Eastwood, Valerie Bertinelli, and many more, including another late icon, Alex Trebek (via People).