How Yellowstone's Kevin Costner Really Feels About Working With Taylor Sheridan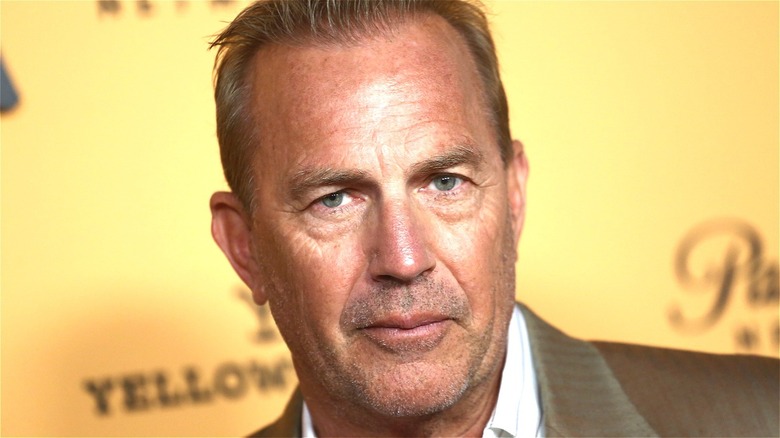 Tommaso Boddi/Getty
"Yellowstone," the story of one family's fight to protect their ranch from encroaching forces, is one of television's most popular shows. The series stars Academy Award and Emmy winner Kevin Costner as the Dutton family patriarch, John, and was created by writer and director Taylor Sheridan, who is also known for appearing as an actor in shows like "Sons of Anarchy." Like Sheridan, Costner has also dabbled (to put it lightly) in directing alongside his acting career. He directed and starred in "Dances with Wolves," "The Postman," and "Open Range." Sheridan has gone on record to say that Costner is "an incredible storyteller as a director, as a writer, as an actor," which is part of the reason why he cast him in the role of John Dutton (via Variety).
With two big-name talents working on the series, many "Yellowstone" fans may be wondering what Costner and Sheridan's relationship is actually like on set, especially from the perspective of Costner. How does he really feel about working with Sheridan? Here's what the "Yellowstone" star has said.
Costner says Sheridan is a wordsmith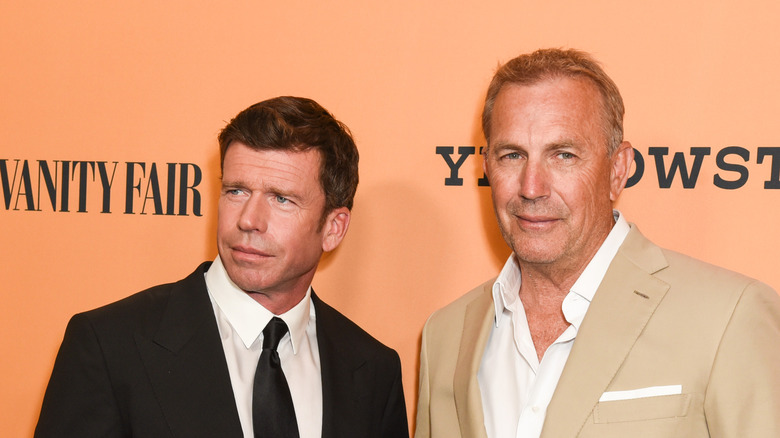 Presley Ann/Getty Images
In a conversation with Gold Derby, Kevin Costner was asked about what he believes to be Taylor Sheridan's strengths as a writer. "I think he's a wordsmith, and they have a lot of heart and there's a lot of humor that can come out of it," Costner responded. He went on to add, "He creates worthy opponents so that there's not one person smarter than the rest and everybody else is dumb and become conveniences to knock down. I think he's created a nice chess game going back and forth between the people and he loves that world. I embrace the outdoors in the exact same way."
In a video with Paramount, Costner also recalled when Sheridan pitched "Yellowstone" to him by asking if he wanted to "make a long movie." This was agreeable to Costner, who said, "the idea of having the story live a little longer with the character is always appealing to me." That love of getting into the details of the characters, combined with the mutual interest in the Western setting, seems to make for a great partnership between the pair. Considering "Yellowstone" is in its fourth season with no sign of slowing down, it looks like something is working between Sheridan and Costner.