What Happened To Nicolette On The Resident?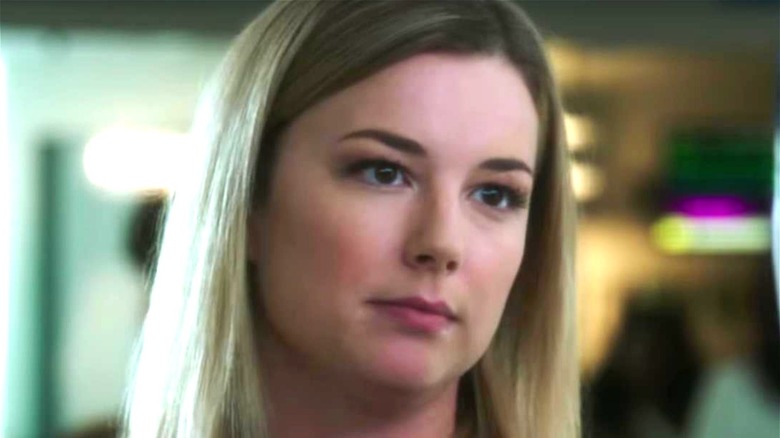 Fox/YouTube
Now well into it's fifth season on the air, Fox's hit series "The Resident" continues to thrill viewers (per Rotten Tomatoes) who desire a little low-key melodrama with their small screen tales of medical heroism. If you've yet to join the ranks of "The Resident" fandom, the series depicts the trials and tribulations of a devoted crew of medical professionals who call the fictional Chastain Park Memorial Hospital their work home. Bringing some serious emotion to the stories inherent to such a setup is a brilliant cast of actors, including Matt Czuchry, Manish Dayal, Bruce Greenwood, Jane Leeves, Malcom-Jamal Warner, and more. 
Up until recently, "The Resident" cast also included Marvel Cinematic Universe regular Emily VanCamp, who portrayed Nurse Nicolette "Nic" Nevin over the series' first four seasons-plus. Nic was also wife to Czuchry's Dr. Conrad Hawkins, and mother to their infant daughter Gigi, which meant her presence on the show was more than substantial. So, too, is her absence. 
And if you're just tuning in to season 5 of "The Resident" after missing the first few episodes, you might be shocked to learn VanCamp is no longer appearing on the series. The same understandably goes for her fan-favorite character Nicolette. Here's what became of Chastain Park Memorial's most devoted nurse and mother. 
Nicolette's tragic departure came as a shock to fans of The Resident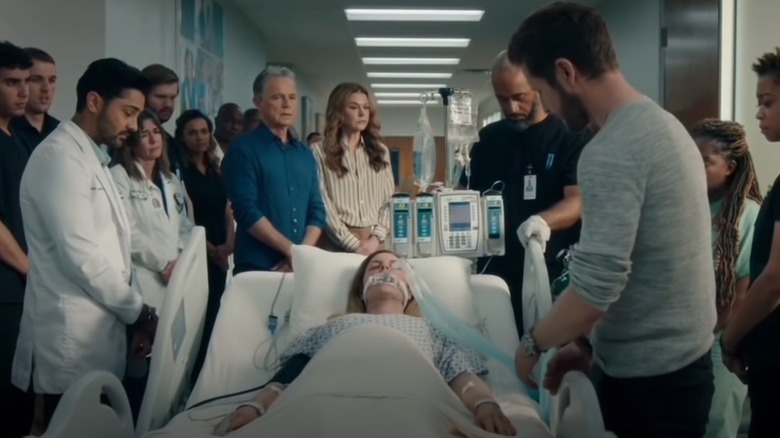 Fox/YouTube
As for why Emily VanCamp left "The Resident," it seems the birth of her own child dramatically altered both her personal and professional priorities (via Deadline). Regarding the shocking exit of Nicolette that VanCamp's exit necessitated, it came early in Season 5, with its full impact hitting like an emotional sledgehammer in episode 3. Needless to say, "The Resident" fandom is still reeling from how it all went down.
Fans had, of course, already noted Nic's absence in the first two episodes of the season, with the story being that she'd been away on a brief spa trip. The final moments of episode 2, however, found Dr. Hawkins and Gigi being visited by police officers who explain she was involved in accident. We find out in episode 3 that Nic was in a terrible car crash on the way home, and she soon lay brain dead in the very hospital in which she worked. Unwilling to give up hope for a recovery initially, Conrad is soon convinced that Nic is gone for good, and he tearfully decides to let her go.
After such a tragic turn, there seemed little room to milk anymore drama. But the good Dr. Conrad Hawkins still had to decide whether to donate Nic's organs, which he did according to her wishes. In transporting her body to surgery, they are surrounded by Nic' friends and co-workers, with the shamelessly weepy moment serving as a well-earned "goodbye" for one of the show's strongest characters.