Why Jorja Fox Originally Hoped She'd Bomb Her CSI Audition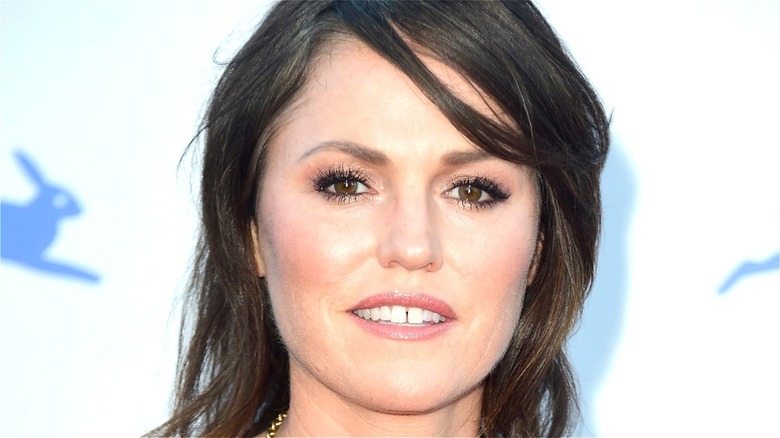 Frazer Harrison/Getty
For over 20 years now, Jorja Fox has been part of the "CSI" franchise as brilliant crime scene investigator Sara Sidle. But there was once a time when the former "West Wing" actor wanted nothing to do with the long-running CBS procedural. 
"When I drove to the screen test for CSI, I was in my car kind of hoping that I didn't get [the audition]," Fox explained in a new interview with Collider. "I had heard about the show CSI — I had a couple of friends say, 'Hey, have you read this pilot?' ... And then my manager eventually called and said, 'Maybe you should check out this CSI show. They're adding a character.' And I was like, 'No, no. I'm really not interested.'"
Fox, who was still a budding television star, had been appearing on a number of hit shows throughout the 1990s — including "Law & Order" and "ER" — when the offer came across her table for "CSI: Crime Scene Investigation." Fox was portraying Secret Service Agent Gina Toscano on "The West Wing" at the time, which was her biggest role yet, but only a small part. As things began to wind down for her on the Aaron Sorkin series, Fox's manager started looking around for bigger gigs. But something kept holding her back. 
Fox didn't want to leave The West Wing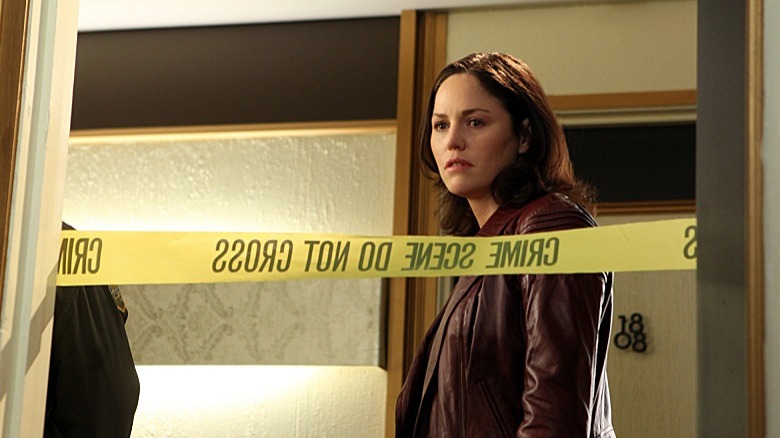 CBS
According to Jorja Fox, the "CSI: Vegas" star was extremely hesitant about joining the beloved franchise on account of her appreciation for "The West Wing" and creator Aaron Sorkin.
"I wanted to stay on West Wing," Fox explained to Collider, recalling how she told her manager "I'm really not interested" when asked about joining the "CSI" cast. "I really love West Wing, and I'm going back," Fox remembered saying. "Then I got the job, and it turned out to be this incredible thing for me."
While her role on "The West Wing" as Agent Gina Toscano was small, Jorja Fox says it was one that deeply resonated with her — and was a cinch to shoot. "One of the reasons I loved that job for me was because Aaron Sorkin wrote just incredible monologues for actors. Five, six, seven-page monologues that were just amazing," Fox said. "And I just would get to say stuff like, 'Stand back. Get in the car.' I was like, 'Whew. I'm so lucky,' because I'm not good at long monologues."
Fox told Collider that while she later missed "The West Wing," she firmly believes she made the right decision to join "CSI." "I missed it from the moment that I left," Fox said. "And I watched it for many years after. But I've got to say that I feel like, wow, CSI is definitely the best thing that ever happened to me professionally."