The Divisive Sci-Fi Classic Sting Regrets Filming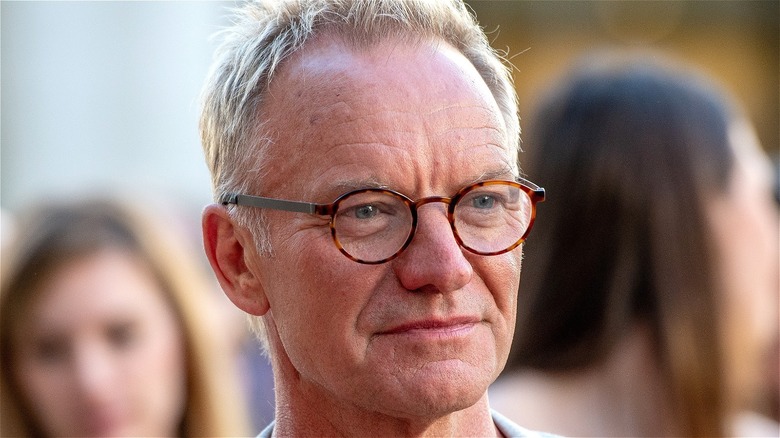 Roy Rochlin/Getty
As one of the world's most successful musical artists, Sting has enjoyed an illustrious career as a musician, singer, and songwriter both for The Police and as a solo artist. The Rock and Roll Hall of Fame inductee has sold over 100 million records, won 17 Grammys, a Golden Globe, an Emmy, and was even appointed Commander of the British Empire (CBE) by Queen Elizabeth II (via Britannica).
With that level of brand recognition and a proven track record as a performer, it's not surprising Sting (born Gordon Sumner) parlayed his talents onto the big screen. Beginning with 1979's Mods v Rockers classic "Quadrophenia," Sting's filmography includes Sex Pistols mockumentary "The Great Rock 'n' Roll Swindle," Dennis Potter's "Brimstone and Treacle," Terry Gilliams' "The Adventures of Baron Munchausen," and "Lock, Stock, and Two Smoking Barrels" (via IMDb). But of all his film and TV projects, it was his role in one spectacular sci-fi box office flop that Sting particularly regretted taking.
Sting felt Dune was too high-profile for that stage of his career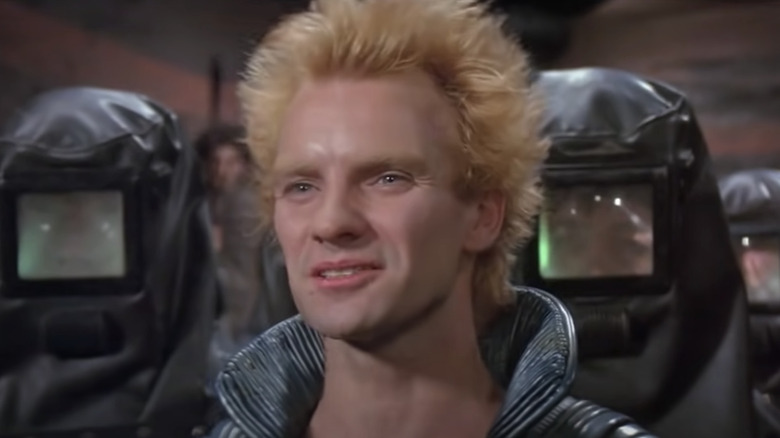 Universal Pictures
1984's "Dune" is director David Lynch's third feature. Based on Frank Herbert's much-loved novel, this spectacular space opera features a solid cast that includes Patrick Stewart, Kyle MacLachlan, Sean Young, Brad Dourif, José Ferrer, and Max Von Sydow. While it's gained something of a cult following over the years, Lynch's "Dune" was a box office and critical failure; it may be consigned to the history books as a poor comparison to Dennis Villeneuve's successful 2021 version.
Sting went into "Dune" already regretting his decision to take the role of villain Feyd Rautha. In a September 1983 Rolling Stone interview, Sting revealed that, at this point in his acting career, the film was too big and too high-profile for him. He explained, "I didn't want to arrive in Hollywood with an air of 'Here I am, Hollywood! You've all been waiting for me to appear!' I've sort of come in from the underside and played in films that were left field ..." Sting continued, "I didn't really want to do the movie because I didn't think it was wise for me to be in an enormous movie."
So, why did Sting even take the role? The answer is simple — he couldn't turn down the opportunity to work with Lynch. "So, I sort of went along dragging my heels. Then I met David, and I loved him. He's a madman in sheep's clothing, and I just felt I had to do the movie because I know he's going to do something extraordinary.
Despite its divisive reputation among audiences and critics, many would agree that Lynch did do something extraordinary with his vision of "Dune." So perhaps with further hindsight, Sting shouldn't regret his part in the project after all.