The Movie Like Snatch That Heist Fans Need To Watch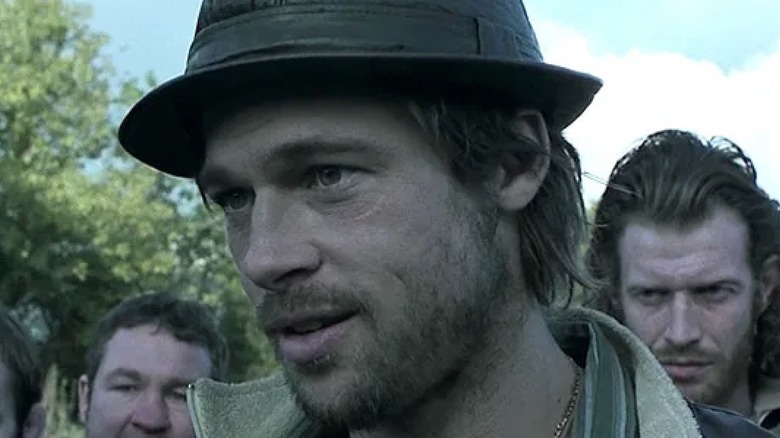 Columbia Pictures Entertainment
Believe it or not, Guy Ritchie's electrifying crime dramedy "Snatch" is turning 20 this year. At least for U.S. viewers anyway as the film actually made its U.K. debut late in 2000, arriving stateside in early 2001. It did so with substantial fanfare, largely stemming from Ritchie's prior offering, 1998's equally thrilling "Lock, Stock, and Two Smoking Barrels," which was also his feature debut. And as far as debuts go, Ritchie's is more or less regarded as legendary for fans of British crime flicks.
As for "Snatch," Ritchie didn't exactly reinvent the wheel with his second feature, crafting another kinetic crime saga about low-rent hoods getting in way over their heads. In this case, Jason Statham and Stephen Graham play the "in-over-their-heads" hoods, fumbling their way through a crime farce fronting a bare-knuckle boxing syndicate, a priceless stolen diamond, and a cast of shady underworld types with super cool nicknames too numerous to list here. Ritchie posits that motley ensemble (also boasting the talents of Brad Pitt, Benicio Del Toro, Lennie James, and Dennis Farina) into a high-octane caper bursting at the seams with style, wit, and wicked one-liners.
If you're on the hunt for similar fare, there's much to choose from as British production houses continue to churn out gangster flicks with astonishing regularity. But the truth is if there's one film like "Snatch" you really do need to see, it's probably "Lock, Stock, and Two Smoking Barrels." If you'll allow the offering of a truly first-rate alternative (and arguably a better movie), Matthew Vaughn's crackling 2004 crime flick "Layer Cake" is about as must-see as it gets. 
Layer Cake is a clear spiritual successor to Snatch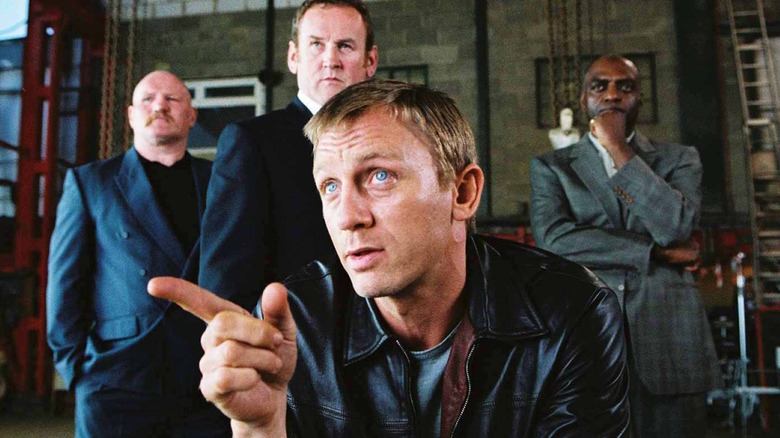 Sony Pictures Entertainment
And "Layer Cake" is very much cut from similar cloth as "Snatch." So much that one might easily mistake it as one of Guy Ritchie's own movies. There's good reason for that as Matthew Vaughn (who'd go on to direct "X-Men: First Class," "Kick-Ass," and the "Kingsman" films) was one of Ritchie's closest early collaborators, producing his first three films. Per Vaughn's 2005 interview with MovieWeb, the pair were initially eyeing "Layer Cake" as another Ritchie vehicle, until he opted out of directing it.
Rather than pass the project on, Vaughn tackled it himself, with "Layer Cake" marking his own directorial debut. His first time out, Vaughn delivered a crime thriller as stylish and energetic as anything in Ritchie's oeuvre. "Layer Cake" finds a pre-007 Daniel Craig playing a prominent London drug dealer whose plans for early retirement are upended when the mob boss he works for (Kenneth Cranham) asks two big favors before the pair part ways. The first is to locate the missing daughter of his old pal Eddie Temple (Michael Gambon), who may or may not have been kidnapped. The second, to personally handle the purchase of a million hits of Ecstacy from a shady gangster calling himself the Duke (Jamie Foreman).
From there, Vaughn spins a clever, twist-a-minute yarn of tough guy criminal types doing tough guy criminal type things, with all the quippy dialogue, violent outbursts, and high-octane thrills you'd expect from such an affair. Only, Vaughn executes the madness with a slightly more subtle touch, allowing his actors (Colm Meaney, Sally Hawkins, Tom Hardy, and Sienna Miller among them) to lead the show and letting the action breathe in a decidedly old school sort of way. In doing so, he very nearly bests Guy Ritchie at his own game.