Here's What The Critics Are Saying About Dune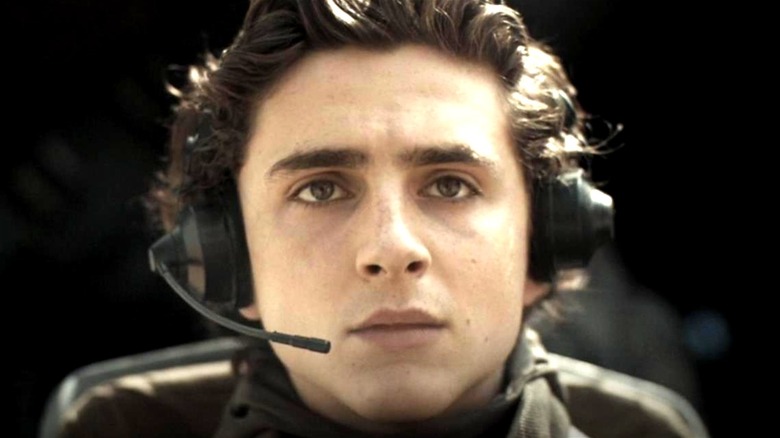 Warner Bros.
Denis Villeneuve's "Dune" has finally landed in theaters following years of anticipation. What do critics think of the sprawling space opera?
Frank Herbert's original 1965 novel had been dubbed "unfilmable" by movie and literary experts on account of its massive scope and subtle intricacies. There's issues surrounding politics, economics, war, interstellar space travel, and countless other topics — all centered around the story of Paul Atreides (Timothée Chalamet), heir to the House Atreides, as he struggles with his family's recent stewardship of Akkrais, the desert planet informally known as Dune. 
Herbert's intergalactic tale was previously brought to the big screen by director David Lynch in 1984, but that outing didn't go so well critically. The movie was widely panned before eventually being embraced by diehard "Dune" fans. It holds a 46 percent critics rating on Rotten Tomatoes, but a 65 percent audience score. How does Villeneve's "Dune" compare to Lynch's previous effort?
Critics like Dune, but it's not perfect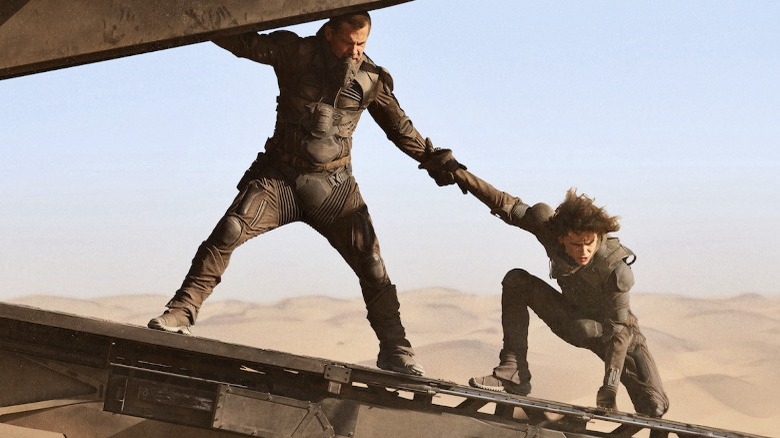 Chiabella James/Warner Bros. Pictures
If there's one observation that can be made about "Dune," it's that Denis Villeneuve was certainly swinging for the fences. Critics call the movie both "dazzling and frustrating," with many feeling blown away yet equally bored and oftentimes confused (via Rotten Tomatoes). 
"Denis Villeneuve's take on Frank Herbert's dauntingly complex novel can sputter and flirt with incoherence, but the director and his actors, led by an all-in Timothée Chalamet, find the pow and the poetry in this cornucopia of visual astonishments," wrote Pete Travers in his review for ABC News. "This film is a curiously paradoxical achievement: a visual and aural marvel that is also a crashing bore," said Dana Stevens in her review for Slate. "It's huge and loud and impressive but it can also be humorless and bleak," explained The Wrap's Steve Pond. "Though on the whole, it tries valiantly to address the problems of taking on Herbert's complex epic," Pond added, "which requires a director to spend lots of time setting things up and explaining the world before they can even get the damn thing off the ground."
At 155 minutes, it's easy to see why "Dune" may be considered a little much for some going in for the first time. However, the film is being widely praised by passionate fans of Herbert's classic sci-fi saga. It holds a 94 percent audience score on Rotten Tomatoes, compared to an 84 percent critics rating. "It is a no-foolin' loud and proud space epic," wrote Salome Gonstad for Comic Years. "Dune" can be seen in theaters or on HBO Max with a paid subscription.