Piotr Adamczyk Reveals His Special Bond With Alaqua Cox On The Set Of Hawkeye - Exclusive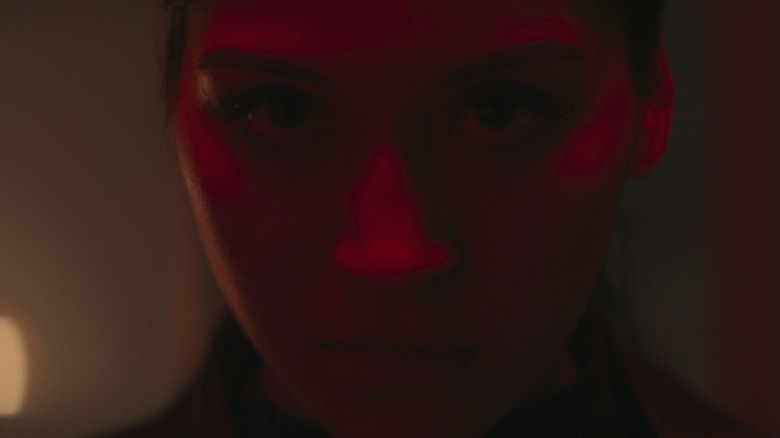 Disney+/Marvel Studios
There's no denying that Alaqua Cox's Maya is one of the best new characters in the Disney+ "Hawkeye" series. When Hawkeye first entered into the MCU back in "The Avengers," fans' biggest disappointment hinged on the fact that Clint wasn't deaf. Now, not only is the show giving us a Clint Barton with hearing loss, but we also have Alaqua Cox — the deaf actress who plays Maya.
Not only is her stint on "Hawkeye" incredible on-screen representation, but fans can see themselves in the actress as well. Cox plays her own lived experience, which is also a critical component of proper representation. Maya's use of sign language and rejection of an implant is also a great contrast to Clint to depict multiple lived deaf experiences and preferences. As much as fans love Maya and Cox, though, the show's actors are right there with them — including Piotr Adamczyk.
During an exclusive interview with Looper, Piotr Adamczyk talked about his bond with Alaqua Cox on the "Hawkeye" set, and which Maya scene made the actor cry when he watched the show.
A sign language snafu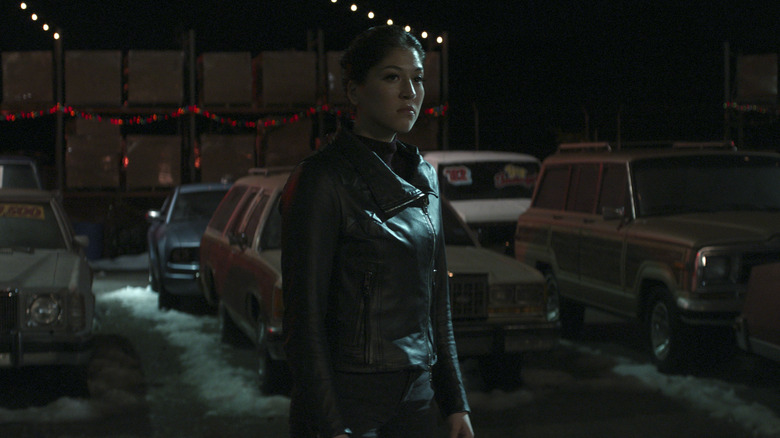 Disney+/Marvel Studios
On the deaf representation on "Hawkeye" and working with Alaqua Cox, Adamczyk said, "And working with Alaqua Cox, watching her development as well as an actress, how powerful her performance is." Noting how important her work is for deaf fans, Adamczyk added, "And she is a hero in real life — [a] superhero in real life. And I was so, so happy to be a member of the group with her."
Most people don't realize how overwhelming it can be to enter a space where it's challenging to communicate with those around you. Adamczyk tried to make Cox's transition to set a bit easier by learning to sign, but he hit a road bump. "I remember I also prepared a few sentences in sign language, but now I prove that I'm very close to my character because it was my ignorance that I didn't know that sign language is different in different languages," Adamczyk explained. "I was really surprised. I thought, forgive my stupidity, but I thought that it's quite unique. So I said something, I signed something to her, and she didn't understand, but then we [had] a laugh about that."
Rather than letting the miscommunication stand in their way, Adamczyk had fun with it. "We were comparing different signs: How is it in English? How is it in Polish?" Adamczyk continued. "And I'm happy that I got to have important scenes with her. Observing her was a great pleasure. She has [a] very powerful presence, and it's a very powerful performance because of the strong look she has and the information which is flowing from her eyes. I'm proud of her as well."
Maya's tragic backstory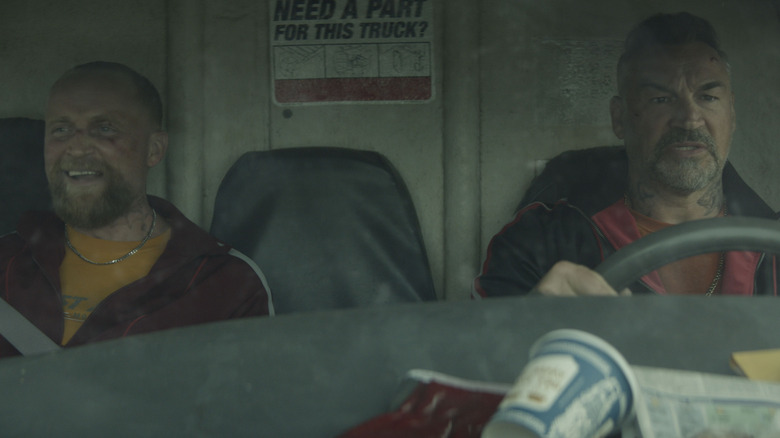 Disney+/Marvel Studios
Don't lie: "Hawkeye" made you cry at least once, right? Well, you're not alone. Even the actors let a tear escape now and then, which was certainly the case for Adamczyk during Darnell Besaw's tearjerking flashback scene as young Maya. "I love this job. And this strange world of filmmakers who are telling the stories. And I'm happy to be a part of this perfect production, which is giving so much joy and tears as well," Adamczyk said. "Because a few of the scenes, I was watching the cousin of Alaqua playing young Maya, and I couldn't stop crying. I was like, "Oh my God. How touching these moments are."
Noting the importance of representation, he said, "It's really very important for a lot of communities. So as you said, for deaf representation, right? Or even me, I'm proud to be a [part of] Polish representation, even if it's this stupid guy representing Poland. But it's the comic characters, and I understand that everybody knows what's the joke about. It's not the Polish joke at all."
The season finale of "Hawkeye" will be available for streaming this Wednesday on Disney+.