Baking Impossible Season 2 - What We Know So Far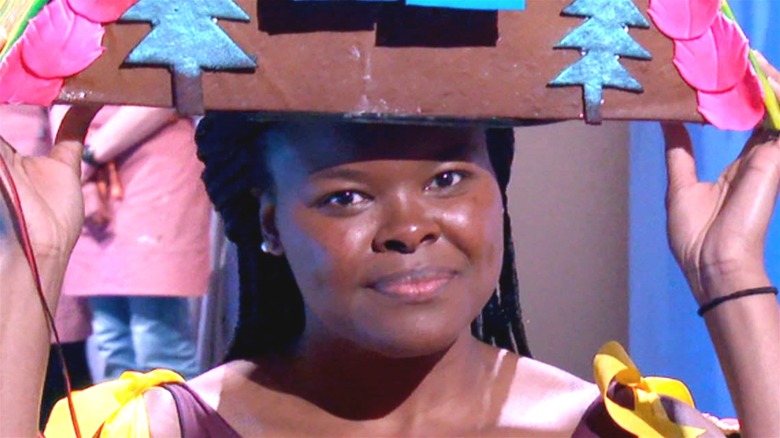 Netflix
Netflix's "Baking Impossible" has solidified itself as a show that is different from many of the other well-known baking and cooking competitions like "Cupcake Wars," "Cake Wars," and of course, "The Great British Baking Show." "Baking Impossible" first aired back in October of this year and features a panel of judges that include Andrew Smyth, Joanne Chang, and Hakeem Oluseyi, who critique and decide the fate of teams consisting of one baker and one engineer. 
Each team's general task is to bake a creation that's not only delicious to consume, but that passes certain "stress tests" implemented by the panel of judges. The "stress tests" themselves are often pretty wild and are a part of the design of the food itself. For example, the first episode, titled "Whatever Floats Your Boat," has the teams design baked goods with the abilities of a boat, actually testing their buoyancy in water. Other episodes feature edible robots and entirely edible mini golf courses.
"Baking Impossible" has been incredibly well-received by critics and fans, as it currently sits at a 100% fresh critic score and 80% audience score on Rotten Tomatoes. Critics noted that the show was "both thrilling and heartwarming to watch formerly unacquainted duos from very different backgrounds, with very different skillsets, work collaboratively to accomplish an extremely nerdy goal" (TIME magazine). With that kind of praise, Season 2 could definitely be on the way for "Baking Impossible." Here's what we know so far.
What is the release date for Season 2 of Baking Impossible?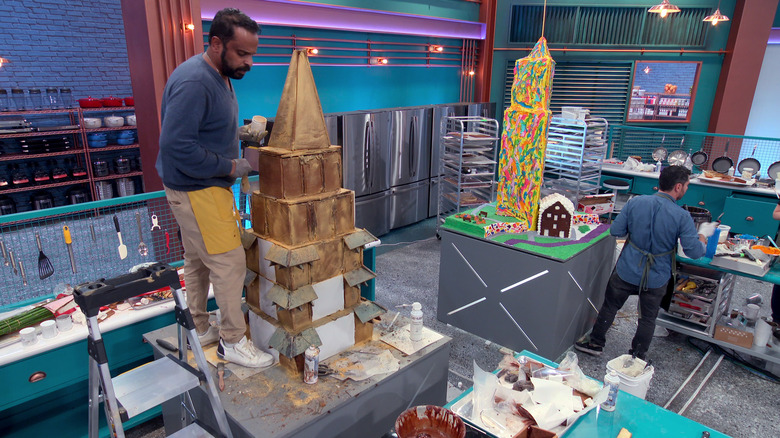 Netflix
As of yet, nothing has been officially confirmed from Netflix as far as a Season 2 renewal for "Baking Impossible." However, it's likely that there hasn't been anything announced from Netflix just yet because it's still so soon after the eighth and final episode of Season 1. 
The episode, titled "Bridge to Victory," aired on October 13th. We just passed the two-month mark from that date, and based on Netflix's previous history with renewing shows, it may take one more month or so for anything to be confirmed. It's highly likely that we could receive an official announcement very soon after the holidays.
Based on the good reception of "Baking Impossible," fans shouldn't worry too much that it won't be renewed. If it does happen, the second season will likely be released sometime in the summer or fall of 2022, given the time needed to produce reality shows of this nature.
Who is in the cast for Season 2 of Baking Impossible?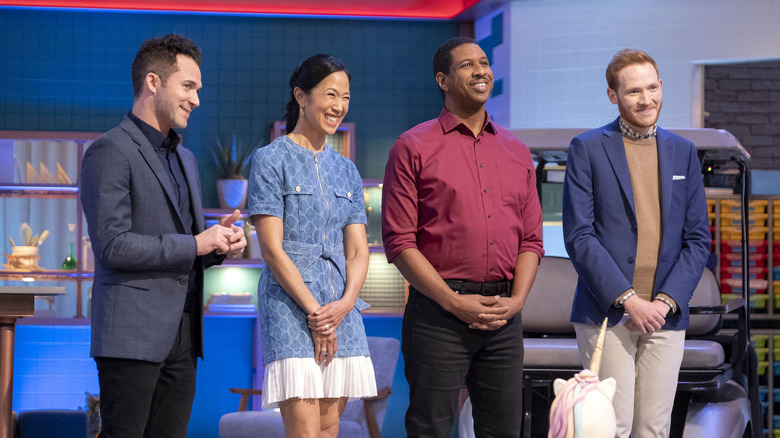 Netflix
Nothing has been confirmed as of yet for the cast of "Baking Impossible" if Season 2 is greenlit. The teams will likely consist of brand new bakers and engineers with no connection to each other and follow a similar process to Season 1. 
However, in the case of the Season 1 judges — Andrew Smyth, Joanne Chang, and Hakeem Oluseyi — reality shows sometimes replace or sub in different judges for the sake of variety or because of the judges' schedules as professionals in their respective industries. This can be seen even on the grandest of stages with shows like NBC's "The Voice," but it's unclear if this will be the case with "Baking Impossible" or if Smyth, Chang, and Olyseyi will be returning.
Depending on negotiations and the show's success, it's likely that the host, Justin Willman, a comedian, producer, television personality and American magician who also hosts "Magic for Humans," will remain with the show moving into Season 2. This also isn't Willman's first time on a baking show, as he has appeared on both "Cupcake Wars" and "Halloween Wars" as well (via IMDb).
What are the challenges for Season 2 of Baking Impossible?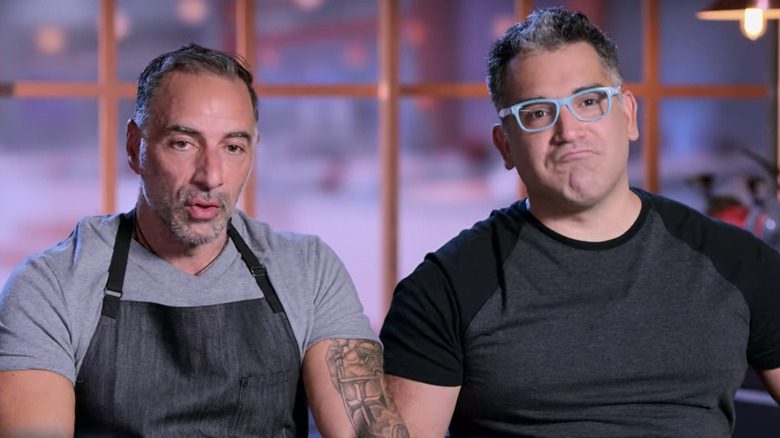 Netflix
It's likely that the challenges for Season 2 of "Baking Impossible," if renewed, will be even wilder, tougher, and more creative than the previous season. Given that Season 1 features bridges, robots, mini golf courses, Rube Goldberg contraptions, and even edible cars — it's hard to imagine how they will take it up a notch from here. 
Season 2 could feature edible and functioning aircraft, or possibly even edible backpacks or beds. The common theme seems to be taking the most inedible items and making them functional and delicious.
For now, we'll all just have to wait on the edge of our seats through the holidays and rewatch Season 1 to prepare our creative minds for a possible second season. Check back here for any future announcements confirming or denying any details moving forward. "Baking Impossible" is currently streaming all episodes on Netflix with a subscription.