Is The Great British Baking Show Really Leaving Netflix?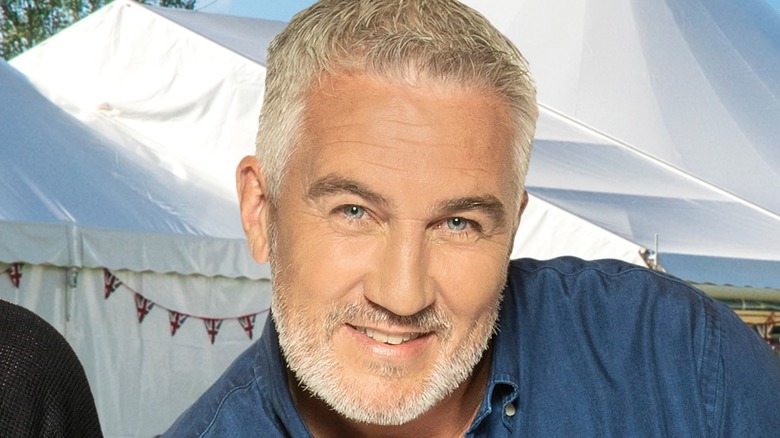 Mark Bourdillon/Netflix
"The Great British Baking Show" — better known by its original name in the U.K., "The Great British Bake Off" — is one of the premier TV offerings for those with an appetite for competitive cookery with a delicious Brit flair. Featuring amateur contestants drawn from all walks of life in the U.K., the series follows its would-be baking bosses across ten hour-long episodes as they attempt to meet a range of challenges designed to determine who whipped up the ultimate bake.
Every week the selected slate of participants faces a more difficult test of their kitchen competence as posed by the series' experienced, professional baking experts and judges. Racing to beat the clock, the contestants must remain cool under pressure as they battle for the weekly title of Star Baker, or risk being sent home. While the series has been a popular, long-running staple on television in the U.K., it's only been streaming on Netflix stateside for a few years. Viewers know that's no guarantee of future episodes being on the menu. So, will there be more helpings of "The Great British Baking Show" in the coming months or is it really leaving Netflix, as rumor has it?
One season of The Great British Baking Show is leaving Netflix soon
Comic Relief/Getty Images
As revealed on the What's On Netflix site, it looks like the initial, 10-episode run of "The Great Baking Show: The Beginnings" will be leaving the streamer at the end of this year. First made available to American audiences on Netflix in November of 2018, this season — which first debuted on the BBC in 2011 — featured the first appearances by judges Paul Hollywood and Mary Berry, and presenters Mel Giedroyc and Sue Perkins. 
While this was actually the second season of "The Great British Bake Off," (the first season featured an entirely different format and is essentially lost to time), this season marked the start of a talent line-up that is considered by many fans to be the heyday of the "Bake Off," as Berry, Gidroyc, and Perkins all left the series when it switched networks from the BBC to Channel 4 in 2016. The seasons from this era were eventually released on Netflix as "The Great Baking Show: The Beginnings."
Fans will have to forgo episodes of this particular season of the show as of January 1, 2022, but there are still nine collections of the show on Netflix and several holiday specials, including this year's installment which just debuted on Netflix today.