Benedict Cumberbatch's Best TV And Movie Roles Ranked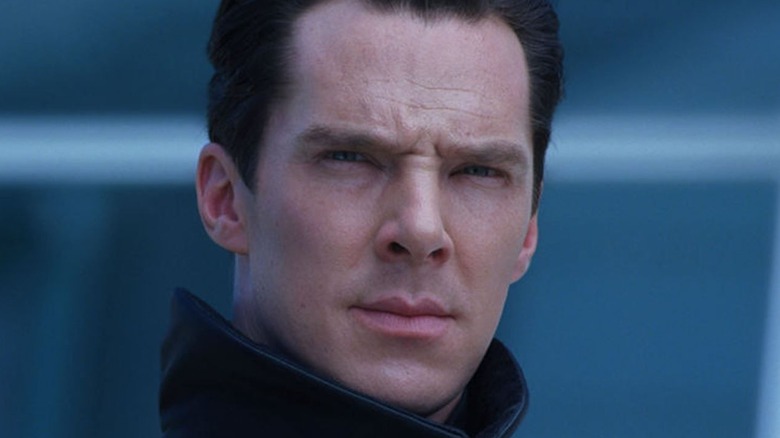 Paramount Pictures
One of Hollywood's finest English imports, Benedict Cumberbatch came to fame as literary hero Sherlock Holmes in BBC's reimagining of the Arthur Conan Doyle classic, where he played a modern-day version of the famed genius detective. After appearing in small roles in movies like "Atonement" and "The Other Boleyn Girl," Cumberbatch made the leap to Hollywood, leading both big budget blockbusters like "Star Trek: Into Darkness" as a reboot of classic "Trek" villain Khan, and smaller dramas like "The Fifth Estate" where he would play fugitive WikiLeaks founder Julian Assange. His star power only grew from there, and in 2014 he landed the coveted role of Doctor Strange, the Sorcerer Supreme, in the Marvel Cinematic Universe. That secured him a leading role in at least five films, including two of the biggest movies in box office history.
Having appeared in romances, dramas, thrillers, and sci-fi adventures, Cumberbatch's body of work is incredibly diverse and impressively prolific. But it's not hard to believe that his best days and biggest roles are still in front of him. For now we've tallied up his best movie and TV roles to date to give a brief snapshot of his incredible career. Scroll on to see what we've come up with.
13. Stephen Hawking (Hawking)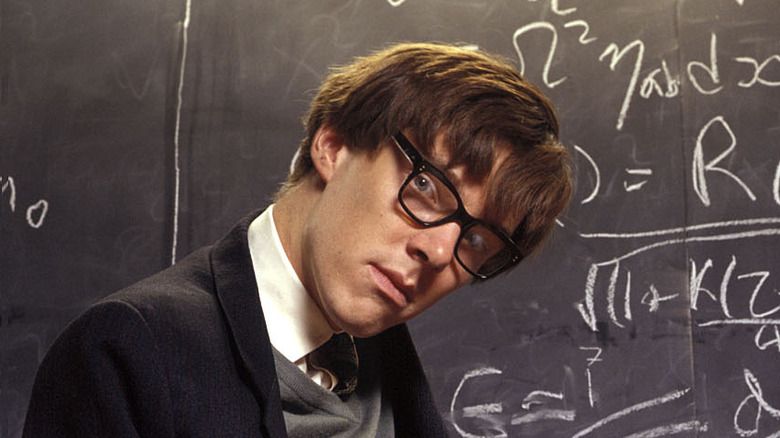 BBC
In his first lead role, Benedict Cumberbatch took on the part of renowned physicist Stephen Hawking in the 2004 TV biopic "Hawking." The film chronicled the early years of the young scientist as he dealt with breakthroughs in his scientific research while combating a mysterious illness that would eventually cripple him. From his courtship of Jane Wilde to his mission to prove the theory of the Big Bang, the film delves into how a diagnosis of motor neuron disease affected his life and work in the 1960s. As much as "Hawking" is a touching and powerful story of the real-life physicist, it's also a showcase of Cumberbatch's superb acting talent that would garner him much acclaim.
In an interview with the BBC, the actor spoke about why the role appealed to him, saying it wasn't just Hawking's great renown, but also the lesser-documented period in his life that the film would portray. "This was a very rich and fascinating period because of the three strands of his life which are coming together," he explained. "This incredible brain finding a subject and having a moment of great realization and inspiration; finding love and the most extraordinary relationship ... and coming to terms with an illness."
12. Stephen Ezard (The Last Enemy)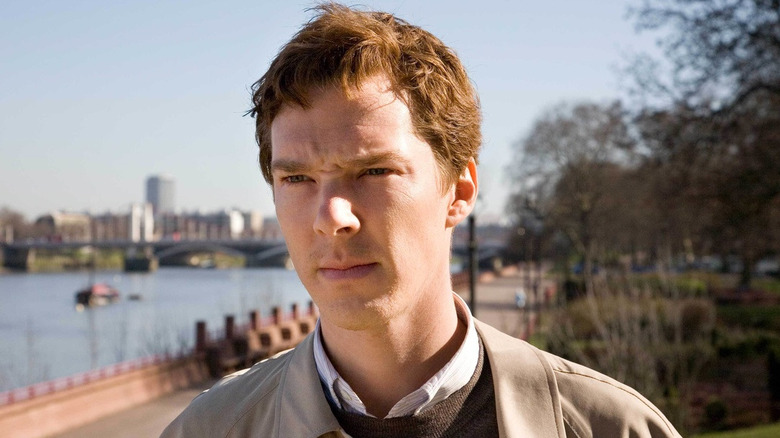 BBC
A few years after playing Stephen Hawking for the BBC, Benedict Cumberbatch would return to play another mathematical genius, this time a fictional one, in the television miniseries "The Last Enemy." A gripping political thriller, the series takes place in a not-too-distant future where the United Kingdom is beset by perils inside and outside its borders. As a response to the increased dangers of terrorism and crime that threaten the nation, the government has enacted dictatorial means of electronic surveillance and control. Cumberbatch plays Stephen Ezard, an anti-social savant living abroad who returns home for a family funeral only to find the government issuing a new and dubious security program that he believes is more than meets the eye. Forced to overcome his misanthropic nature, Ezard is determined to uncover the truth behind a vast web of conspiracies, including the mysterious circumstances surrounding his brother's death.
Exploring contemporary themes of government overreach and the potential dangers of technology in the creation of a surveillance state, "The Last Enemy" is full of the requisite twists and turns needed for a satisfying action thriller, capped off by Cumberbatch's fine performance as the socially awkward, reclusive prodigy who digs a little too deep and gets himself in over his head.
11. Greville Wynne (The Courier)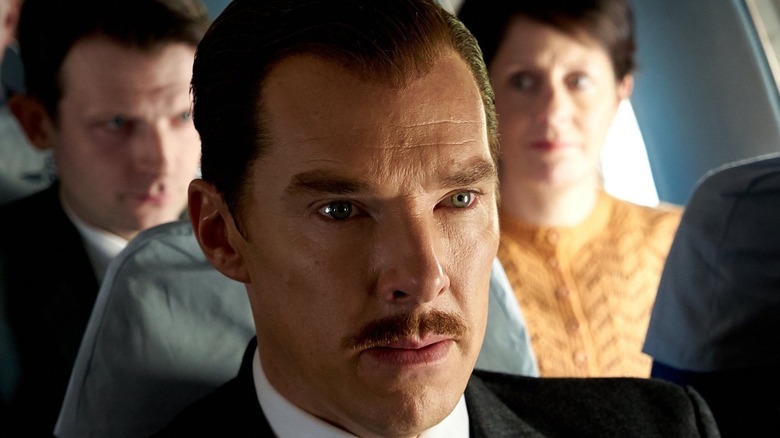 Roadside Attractions
In the first of four movies for Cumberbatch in 2021, "The Courier" was, like "Hawking," based on real life events. Here the actor stars as Greville Wynne, an electronics trader whose business took him all over the world, and who was recruited by British spy agency MI6 to help ferry information to their deep cover agent in Soviet-era Russia in the early 1960s. After years working with the intelligence group both he and his Russian contact Oleg Penkovsky were found out by their counterparts in the KGB. While Penkovsky would be executed for betraying his homeland, Wynne was kept alive and used as political leverage while serving several years in a Russian prison. In 1968, in a deal with the Soviet government, a prisoner exchange was arranged and Wynne was finally released from captivity. 
"The Courier" tells Wynne's entire remarkable story, from his recruitment and missions with MI6 all the way through his arrest, imprisonment, and release. Not Cumberbatch's first British political thriller (or even his second), the film was yet another fine entry in the genre, with our own review here at Looper saying his performance as the British businessman-turned-spy "ranks among the actor's best work."
10. Julian Assange (The Fifth Estate)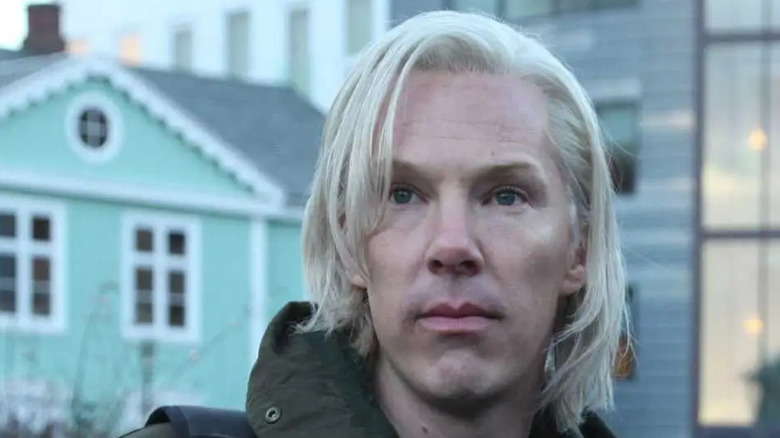 Disney
Cumberbatch has seemingly been attracted to two kinds of movies in his career: political thrillers and real-life biographies. In 2013's "The Fifth Estate," he'd have a chance to combine the two. He also got a makeover — including long platinum blonde hair — to play infamous WikiLeaks founder Julian Assange, on the run from American authorities for exposing high level government secrets passed to him by Chelsea Manning (then Bradley Manning). The U.S. government claimed his activities jeopardized national security, while Assange said the documents pointed to America's role in a number of illegal activities, including war crimes. The film dramatized Assange's work with WikiLeaks and his subsequent escape from American law enforcement as he fled to Ecuador.
The movie may not have been a box office hit, or a success with critics, but Cumberbatch was praised for his depiction of the high profile fugitive. The Guardian's three-star review of the film may have knocked the movie's dramatization of events, but gushed over the actor's performance, saying "Cumberbatch is brilliant, getting the peculiar vocal and physical mannerisms of Assange just so, playing him as saint and sinner, perfectly capturing his shabby charisma."
9. Smaug (The Hobbit Trilogy)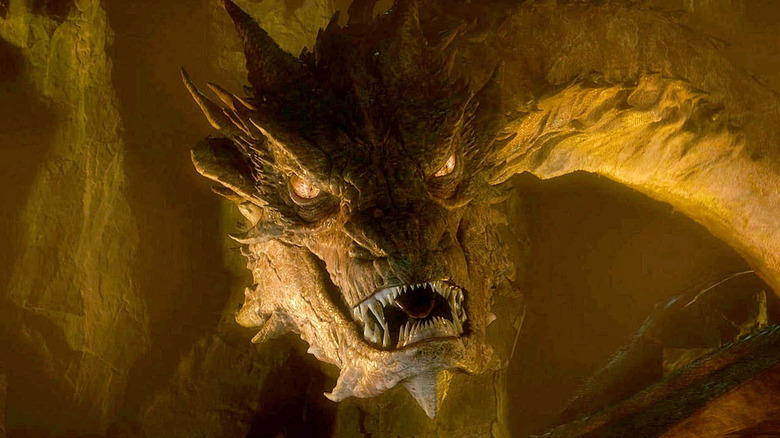 New Line Cinema
We'd normally not include a supporting voice-over role on a list of best performances, but Benedict Cumberbatch did more than just provide the dialogue for the dragon Smaug in "The Hobbit" trilogy. As behind-the-scenes featurettes would show, Cumberbatch performed the entire role of the gold-hoarding dragon Smaug, including the physical motion capture and the facial and mouth movements, in addition to his incredible vocal performance. In his motion capture work the actor dedicated himself fully to the role, inhabiting the part of the creeping, crawling, monstrous behemoth with as much intensity and physicality as any human character. Footage of Cumberbatch on the virtual set, decorated in white dots, reveals an actor totally committed to the creation of the CGI character — a one-man pantomime that would impress even Andy Serkis.
Smaug would appear briefly in the closing moments of "The Hobbit: An Unexpected Journey" before Cumberbatch took on the role, but his performance on set in motion capture was so impressive that it forced the producers to rethink their design of the character before his full appearance in the sequels. His efforts to bring Smaug to life were worth it though, as he proved to be an important piece of the film.
8. Khan (Star Trek Into Darkness)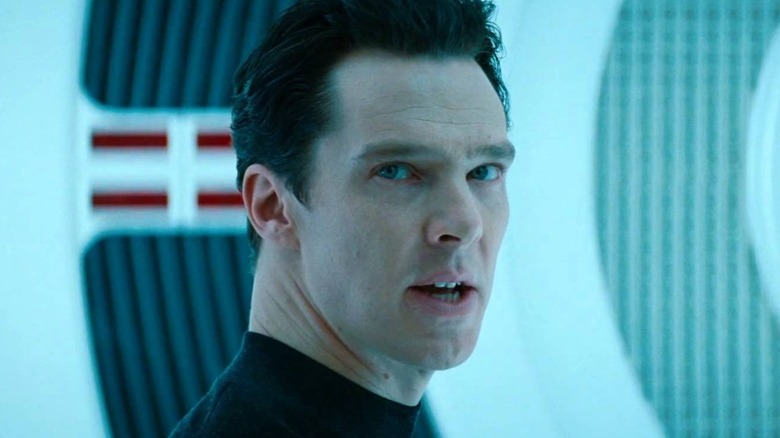 Paramount Pictures
In one of his first Hollywood blockbusters, Benedict Cumberbatch would be cast as the lead villain in the sequel to the high profile "Star Trek" reboot from director J.J. Abrams. Initially announced as playing the role of John Harrison, a former Starfleet officer gone bad, Cumberbatch was forced to peddle a ruse throughout filming and during the lead-up to its release to keep the film's story a secret. But there's no fooling Trekkies, with speculation correctly predicting his true identity as classic "Trek" villain Khan Noonien Singh, made famous by Ricardo Montalban in "Star Trek II: The Wrath of Khan."
The actor gave a signature performance as the vengeful baddie, imbuing the once suave Khan with a new, angrier vibe that worked well for the reboot, even if diehard fans couldn't accept the changes in the character. But on his own merits he gives one of the franchise's most towering performances, in a role that had to match the presence of stars like Chris Pine and Zachary Quinto. Cumberbatch stole the spotlight with his scenery-chewing charisma and dark, threatening presence. Though the movie did better with critics than it did with Trekkies, few would argue that Cumberbatch's acting prowess didn't impress.
7. William Ford (12 Years a Slave)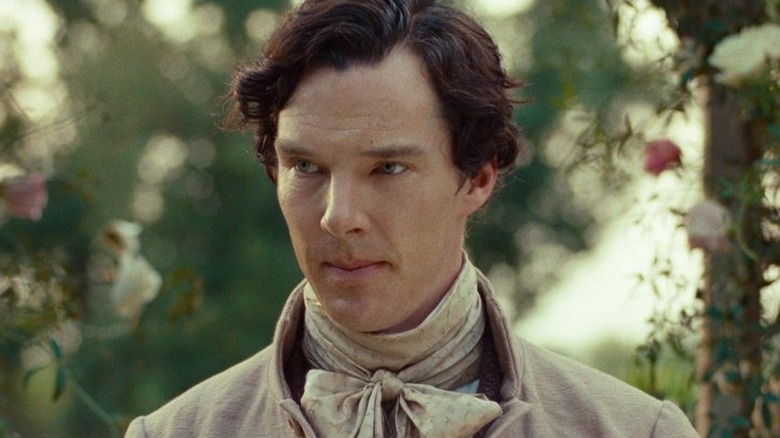 Fox Searchlight Pictures
In possibly the best-reviewed film of his impressive career, Benedict Cumberbatch played William Ford, a Georgia plantation owner in the historical drama "12 Years a Slave," based on the real memoir of a former slave that were published in 1853. Alongside Cumberbatch the film starred Chiwetel Ejiofor, Michael Fassbender, Lupita Nyong'o, and Paul Dano, in an uncompromising look at the history of the slave trade through the eyes of one of its victims. Ejiofor played the memoir's author, Solomon Northup, a respected and educated man living in upstate New York who is kidnapped and forced into slavery, an all-too-common practice in those days. Cumberbatch plays Ford as a supposedly enlightened slave owner with a heart, who helps protects Northup from the violent tendencies of the plantation's carpenter, John Tibeats (Paul Dano).
The film would be lauded not just for its powerful story, but its fine performances as well. It would take home multiple Oscars, including Best Picture and Best Actor for Ejiofor, with Cumberbatch too earning praise for his role as the complicated Ford, who — while a kinder and gentler oppressor — still supports the slave trade by selling Northup off to a sadistic new owner.
6. Peter Guillam (Tinker Tailor Soldier Spy)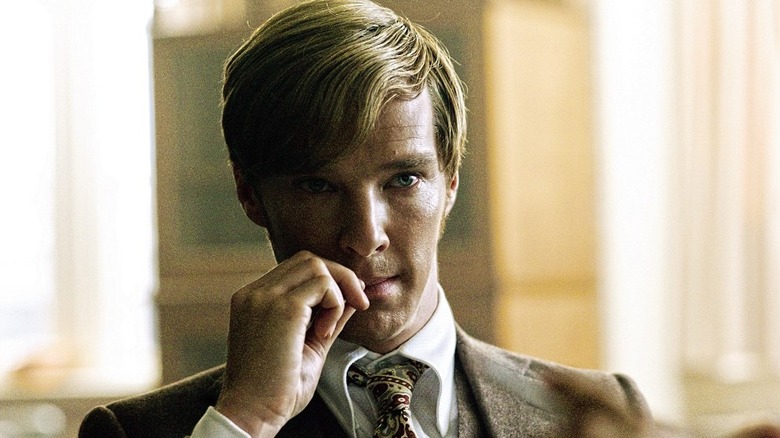 StudioCanal
The 2011 Cold War spy thriller "Tinker Tailor Soldier Spy" was based on the John le Carré novel of the same name. It starred Gary Oldman as George Smiley, a more realistic version of a British intelligence officer who searches for a mole in the agency after he gets wind of a purported Soviet double agent. The film's all-star supporting cast featured John Hurt, Tom Hardy, Colin Firth, Ciaran Hinds, Mark Strong, and Benedict Cumberbatch in the role of Smiley's right hand man, Peter Guillam, a fellow British spy who helps ferret out the mole.
"Tinker Tailor" is often rated among the best spy movies of all time, and its impeccable cast is a big reason why. Cumberbatch is excellent as Smiley's young ally, and is a key part of some of the film's best moments, including one tense edge-of-your-seat sequence involving an information drop that will leave you holding your breath wondering if he's about to be made by his enemies. Given Cumberbatch's rising fame and memorable role in the film, some wondered if it could lead to more movies based on the novel's many spin-offs and sequels, but as of yet nothing has come to pass. 
5. Billy Bulger (Black Mass)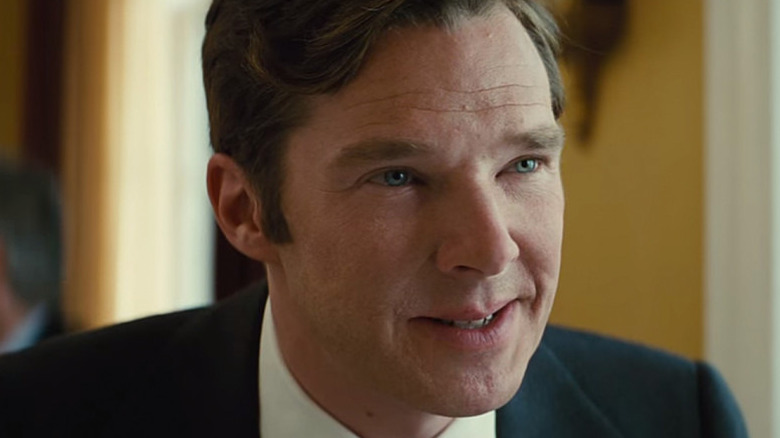 Warner Bros.
Even after Benedict Cumberbatch became a successful leading man, he was never afraid to cede the spotlight if it meant taking part in a great movie. In 2015 he'd do just that, playing a key supporting role to Johnny Depp in Scott Cooper's "Black Mass," based on the non-fiction book, "Black Mass: The True Story of an Unholy Alliance Between the FBI and the Irish Mob." Also starring Joel Edgerton, Jesse Plemons, and Kevin Bacon, "Black Mass" was yet another dramatization of true events, this time a crime drama. Cumberbatch played politician William Bulger, brother to mob mastermind Whitey Bulger (Depp), who became a reluctant informant for the FBI to help the agency take down a rival Mafia family. 
While in real life it has never been proven that Billy aided or colluded with his brother in his criminal enterprise, Cumberbatch portrays him in the film as a sly politician happy to use his influence to help his sibling. Cumberbatch once again got rave reviews, with The New York Times praising the actor in its appraisal of the film, saying, "Benedict Cumberbatch plays William Bulger with a slyness that makes you wish 'Black Mass' had delved deeper into the mysteries of blood and power."
4. Phil Burbank (The Power Of The Dog)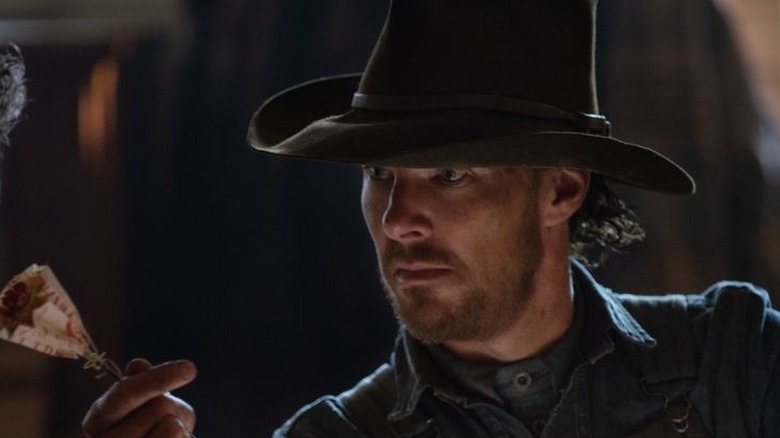 Netflix
The moody new Western "The Power Of The Dog" bowed on Netflix just before the release of Cumberbatch's latest superhero film, "Spider-Man: No Way Home," and targeted a very different audience. The prestige drama re-teamed him with Jesse Plemons, with the pair playing brothers who own a ranch in 1920s Montana. Cumberbatch is the sociopathic older brother Phil, a ruthless and cruel mentor to his sibling, who he taunts for marrying a young widowed mother they meet during a long cattle drive. But far from a one-note villain, Phil is revealed to be a far more complex character than we at first give him credit for, due in no small part to Cumberbatch's portrayal of a man with unexpected secrets.
Critics were once again wowed by his performance in the uncharacteristic role of an American cowboy, giving the actor a new challenge that he dominates with aplomb. USA Today called out his "career-best performance as a boorish and bullying cowboy" in its 3.5 star review, and there's already been talk of Oscar nominations for the film after receiving a four-minute standing ovation in Venice.
3. Alan Turing (The Imitation Game)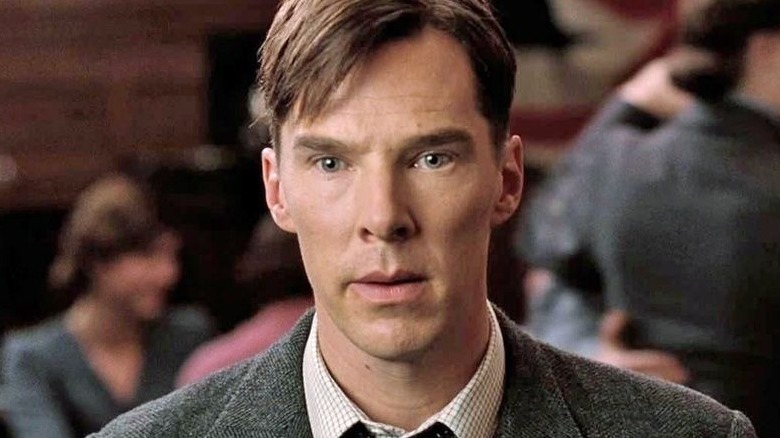 Weinstein Company
In 2014's "The Imitation Game," Benedict Cumberbatch once again stepped into the role of an influential historical figure. This time he played British mathematician Alan Turing, the man behind the so-called "Turing Test" developed to determine whether a computer could think like a human. The movie chronicles a more dramatic part of his life, when he worked alongside British government scientists to help decode German communications during World War II. It's Turing that solves the perplexing problem, while facing discrimination and persecution for both his eccentric and arrogant personality and for being a closeted gay man in puritanical 1940s England. But in devising his solution to the Enigma code, Turing would also create the machine that would lead to the invention of the modern computer.
Reviews for the film were stellar, calling out Cumberbatch for his pitch-perfect, Oscar-nominated performance as Turing, the troubled, pioneering scientist who changed the face of engineering and helped win a war. In her review at RogerEbert.com, critic Susan Wloszczyna called Cumberbatch's work "impeccably perfect in every way."
2. Doctor Strange (Marvel)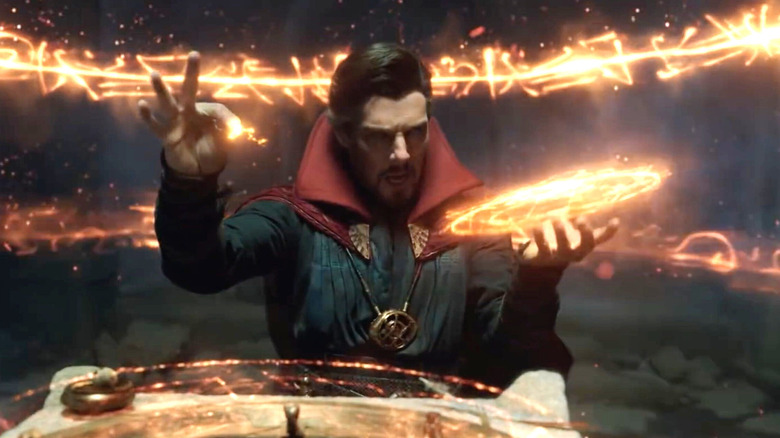 Marvel Studios
From Cold War spies to cowboys, Benedict Cumberbatch has done it all, and in 2016 he added superhero to his long list of impressive roles. But his casting didn't come easy: Marvel had to find a man who could believably stand toe-to-toe with the likes of Iron Man, Captain America, and Thor. Looking for an actor whose presence could match that of franchise star Robert Downey Jr., the studio was said to have considered Tom Hardy, Jared Leto, Ethan Hawke, and Joaquin Phoenix before fan favorite pick Cumberbatch snagged the role in December of 2014, fresh off his Emmy win for "Sherlock."
Debuting in 2016's "Doctor Strange," Cumberbatch played the arrogant surgeon who loses the use of his hands but then becomes a master of the mystic arts when he stumbles upon an ancient order of sorcerers. He'd reprise the role in the star-studded team-ups "Avengers: Infinity War" and "Avengers: Endgame," and recently gave an assist to Peter Parker in "Spider-Man: No Way Home." He'll appear next in his own standalone sequel, "Doctor Strange In The Multiverse of Madness," where he'll link up with "WandaVision" hero Wanda Maximoff. So far there seems to be no end in sight for Cumberbatch's role in the MCU. 
1. Sherlock Holmes (Sherlock)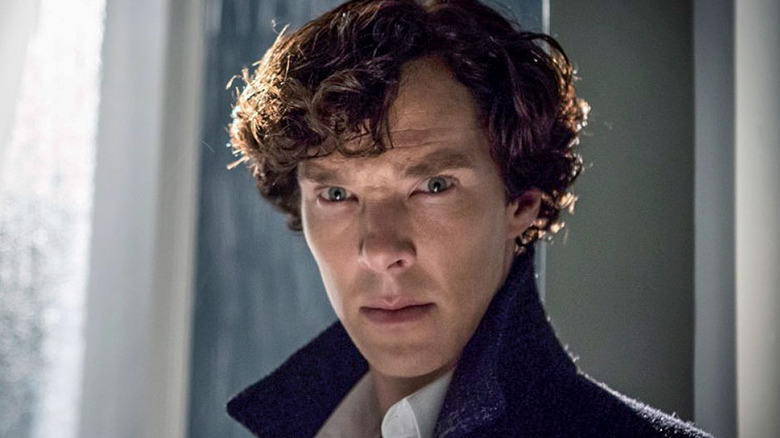 BBC
There should have been no doubt when you began reading this list which role would land in the top spot. The 2010 reinvention of Sherlock Holmes may have ruffled the feathers of some literary purists when it was first announced, as it was a radical departure from the turn-of-the-century Arthur Conan Doyle stories, but Cumberbatch quickly proved the skeptics wrong. Encompassing four three-part series and a holiday special across seven years, "Sherlock" turned Benedict Cumberbatch from a little-known English actor to a bona fide superstar and sex symbol. 
Cumberbatch played the character as few others could, with an aloof swagger, towering gravitas, and painful social awkwardness. His portrayal of the troubled detective became an instant classic, a perfect mix of intellect, arrogance, and detached coolness that made him a TV icon. Cumberbatch played the modern-day Holmes not as a confident, bold man of action, but as a genius on the spectrum, whose intellect bordered on superhuman. Beyond his stoic charm however, it was his bro-mantic chemistry with co-star Martin Freeman as this version's Watson that made the show so electric, with the two disparate personalities playing off each other perfectly. For his work as the new Holmes, Cumberbatch would be heaped with praise, and even mooted as the best actor to inhabit the role.