The Witcher Season 2 Mid-Credits Teaser Is More Important Than You Think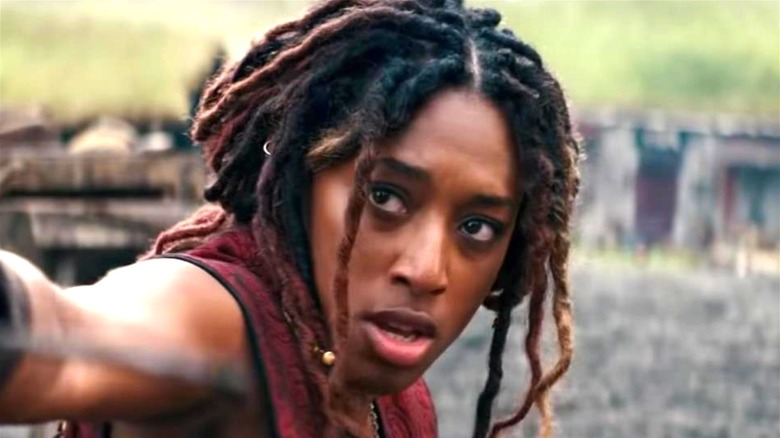 Netflix/YouTube
Contains spoilers for "The Witcher" Season 2
Season 2 of the "The Witcher" drops on Netflix on December 17, 2021. The fantasy series follows mutated monster-hunter Geralt of Rivia (Henry Cavill) as he battles werewolves and wicked humans, and figures out his destiny with Princess Ciri (Freya Allan), with whom he finally reunites at the end of Season 1. After two years of waiting, fans of the violent medieval drama can't wait to see what's in store for all their favorite characters.
While the release of an entire series may be enough for some "Witcher" fans, many are just as excited about the mid-credits teaser trailer after Season 2 finale. The trailer shows three elves: Éile (Sophia Brown), Fjall (Laurence O'Fuarain) and Scian (Michelle Yeoh), as they meet each other with hesitation and mistrust, and then begin to form their own coalition. But instead of a tease of what is to come for Season 3 of "The Witcher," these are characters that we've never seen before, from a world that brought the need for witchers to life.
Set 1200 years before the events in "The Witcher" series, "The Witcher: Blood Origin" is an upcoming six-part prequel series. The teaser trailer gives us some exciting, action-packed snippets, but doesn't reveal many details. Fortunately, the creatives behind "Blood Origin" have already been pretty forthcoming about the spinoff's plot. 
The Witcher Universe is about to get much bigger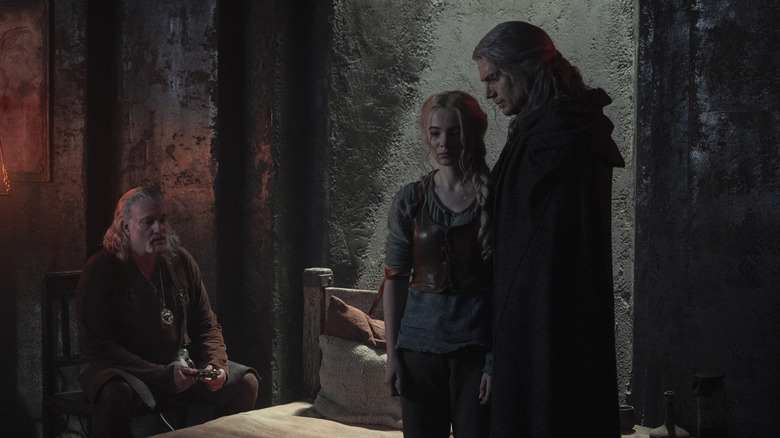 Susan Allnutt/Netflix
"The Witcher: Blood Origin" will explore what happened to the elven civilizations after the Conjunction of the Spheres occurred, bringing monsters and humans onto the Continent. The show will also flip the narrative about the battles of humans against elves, that eventually saw humans come out as the victors, who "brought civilization to the elves," according to "The Witcher" showrunner and "Blood Origin" executive producer Lauren Hissrich, who spoke with EW. It's actually quite the opposite, says Hissrich, who also shared that the elven backstories told in the new series have already informed the Season 3 "arcs" of certain characters. 
The series will stay faithful to "The Witcher" world, with the writer of the novels, Andrzej Sapkowski, acting as a consultant on the spinoff. The creator of "Blood Origin," Declan De Barra, who is also a writer on the "The Witcher" series, told EW that he is "fascinated" by the concept of an elven empire that falls at the apex of its existence, which he says is "what we're going to explore here."
With the prequel is not expected to be released until 2022 at the earliest, Netflix has its hands full with "The Witcher" world, and fans can expect to see it get much bigger. In September 2021, Netflix greenlit Season 3, and there's another anime film and other spinoff projects in the works.