The Witcher Season 2 Release Date Has Fans Going Bonkers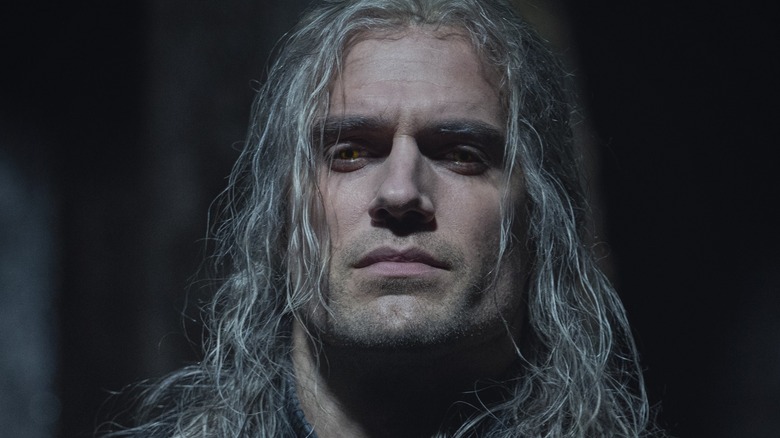 Jay Maidment/Netflix
It has been a year and a half since Season 1 of "The Witcher" dropped on Netflix. And now the streamer has finally announced the premiere date for the hotly anticipated second installment of the fantasy series. "The Witcher" Season 2 will arrive on December 17, 2021, and the news has fans of the show taking to the virtual streets in celebration.
Season 1 of "The Witcher," based on the acclaimed fantasy book series of the same name that also spawned a popular video game franchise, first dropped on December 20, 2019. Starring Henry Cavill as supernatural monster hunter Geralt of Rivia, the series combines high-fantasy adventure with a complex narrative full of political intrigue and magical prophecies.
A second season was commissioned before the first even premiered and the announcement of several spin-off series soon followed. Unfortunately, the entire "The Witcher" enterprise ground to a halt in 2020 when the COVID-19 pandemic seriously stymied filming for Season 2. Although fans still have several more months of waiting ahead of them, after all the delays, the mere fact that Season 2 finally has a premiere date is reason enough to get hyped. And they are doing just that.
"Finally it felt like 3 years for the 2nd season, cause for celebration!" wrote Twitter user @gabbygooster. Meanwhile, @sacredbegining kept their excitement simple and tweeted, "omg omg omg......finaaalllllyyyyyyyy itssssss comingggggggggggggf."
Here's what else fans had to say.
Despite the long wait, "The Witcher" fans are thrilled about the Season 2 release date announcement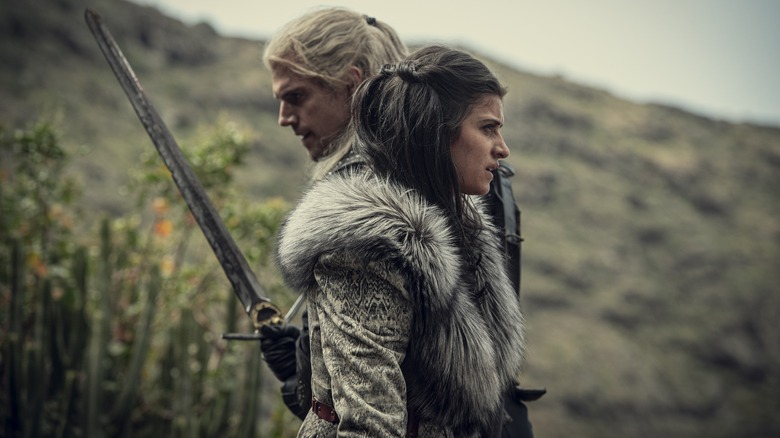 Katalin Vermes/Netflix
By and large, "The Witcher" fans are over the blood moon to hear that the arrival of Season 2 has finally found a place on the calendar. Twitter user @nuhkaylah wrote, "it's like the netflix gods heard me complaining about this 10 minutes ago...feeling:blessed and highly favored." User @caitlinevans285 was also feeling the excitement when they tweeted, "OH HELL YEAH THIS YEAR JUST KEEPS ON GETTING BETTER LET'S GO GERALT!!!!!!!!!" Meanwhile, @Butters360 merely said, "HYPE!"
Now, despite the vibes of excitement, there were a few fans who were giving a side-eye to the December release date. While @EdwardIsSoCool put a positive spin on the situation by declaring, "The best Christmas in July gift ever," @MadlalaHlengiw1 tweeted "December" with a crying face emoji.
User @lmj_black2pink moved straight to the bargaining phase of grief. They tweeted, "Why can't we have it now? Or next month? ... December is so far away pls." And on a more sarcastic note, @Marieladiv wrote, "December!!!.OMG, right just over the cor...ner."
Of course, those responses are likely due to just how amped up fans are to finally get their eyes on Season 2 of "The Witcher." The general consensus seems to be, as tweeted by @PalpaStream, "*Geralt grunt of approval*."
"The Witcher" Season 2 will premiere on Netflix on December 17.