Here Is Where You Can Watch Every Episode Of CSI: Miami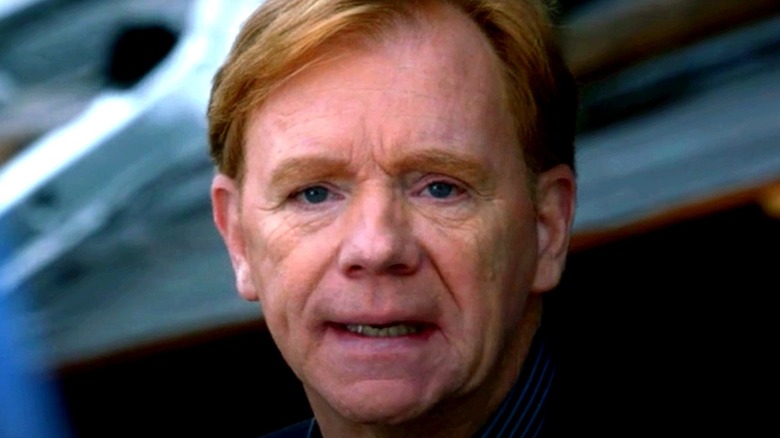 CBS/Hulu
We may receive a commission on purchases made from links.
The "CSI" franchise got another welcome entry from fans this year, thanks to the limited series "CSI: Vegas." With only 10 episodes, the series reunites fan-favorite "CSI" protagonists Gil Grissom (William Petersen) and Sara Sidle (Jorja Fox). The two investigators partner up with a new criminal investigation team to solve some crimes in Sin City. While we've still got a few more episodes to go from "CSI: Vegas," the latest entry might have stirred up the memories of another procedural crime drama set in the Miami-Dade County area.
In 2002, CBS premiered the first official spin-off from "CSI," "CSI: Miami." The series stars Lieutenant Horatio Caine (David Caruso) and his crack team of forensic experts. With ten seasons and 232 episodes (via IMDb), "CSI: Miami" has much to offer viewers. The series quickly elevated itself into meme territory with its notable opening of Caine delivering a one-liner, followed by the wailing opener provided through The Who's "Won't Get Fooled Again" (via Know Your Meme). The series wasn't afraid to dig into grim territory, as some episodes presented some of the worst crimes ever committed on a TV series.
For those wanting to revisit the series or new viewers curious after watching "CSI: Vegas," there are a few good options for watching every episode of "CSI: Miami."
Hulu has all 10 seasons of the CBS crime drama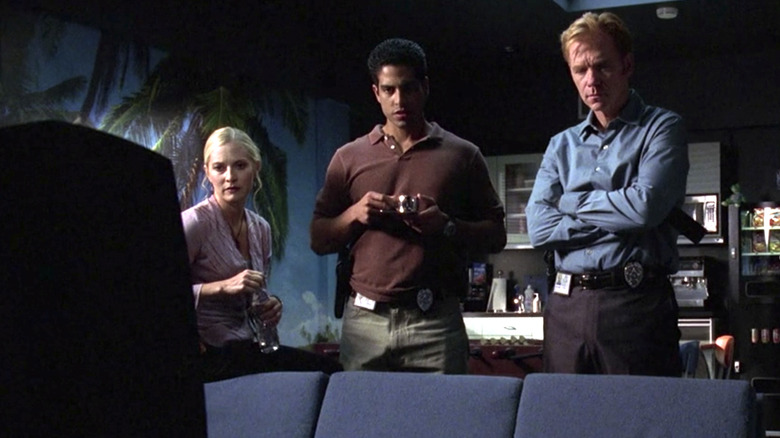 CBS
For those looking to indulge in a "CSI: Miami" binge-watch, Hulu is definitely the best option. The streaming service has served as a primary provider for much of the "CSI" franchise, as it initially secured the SVOD rights for the original "CSI" series in 2015 (via Deadline). Since then, the streaming platform has served as a reliable streaming option for fans of the "CSI" franchise. Currently, Hulu has all ten seasons of "CSI: Miami," all 16 seasons of "CSI," and is the go-to for current episodes of "CSI: Vegas" as part of its Hulu + Live TV package.
In addition to Hulu, Paramount + is another great option to stream "CSI: Miami." The service, which is home to a plethora of CBS television shows, also has all 10 seasons of "CSI: Miami," as well as "CSI: Vegas," "CSI: NY," and the original "CSI."
For first-time viewers who want to test out their interest in "CSI: Miami" by watching a few episodes, there are some good options to seek out. The top option for those looking to go down this route is Amazon Prime. The service charges $1.99 for a standard-definition episode ($2.99 per high-definition episode) from any season of "CSI: Miami." There is also the option to purchase any of Season 1 through 9 for $19.99. It should be noted that Season 10 comes with a slight discount at $17.99. Besides Amazon Prime, Apple TV offers each episode at $0.99, while Vudu charges $1.99.