James McAvoy Gets Ready To Go Bald For X-Men: Dark Phoenix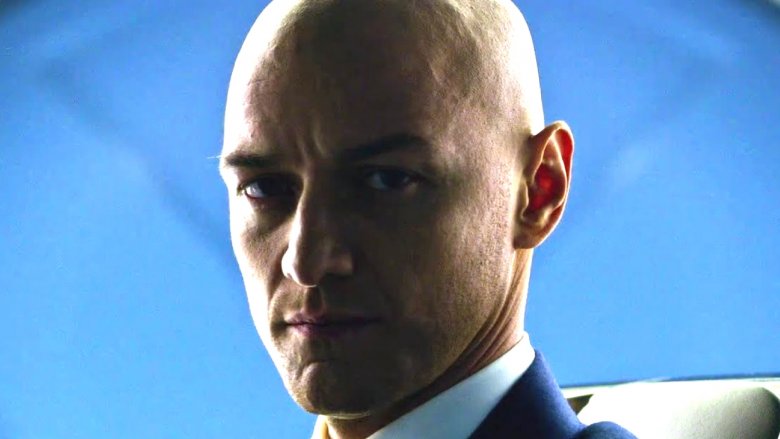 James McAvoy is ready to bring back Charles Xavier for X-Men: Dark Phoenix. The star recently posted a short video on his Instagram page showing him prepping to go bald for the part, with McAvoy adding the caption, "He approaches."
Sophie Turner is set to lead Dark Phoenix as Jean Grey, with the film focusing on the comic book storyline in which her powers are greatly multiplied after she is imbued with a cosmic energy called the Phoenix Force. The Phoenix Force overtakes her personality and leads to her unleashing her power on the world, leading the rest of the X-Men to come together and stop her.
McAvoy is one of many returning cast members for the film, which will be directed by long-time X-Men scribe Simon Kinberg, in his directorial debut. Michael Fassbender is also set to return as Magneto, while, in a surprise move, Jennifer Lawrence will return as Mystique. The film, which is reportedly set in 1991, will also rope in Nicholas Hoult's Beast, Alexandra Shipp's Storm, Tye Sheridan's Cyclops, and Kodi Smit-McPhee's Nightcrawler. Jessica Chastain is in talks to play the film's villain, the alien empress Lilandra. 
X-Men: Dark Phoenix is set to begin production soon in Montreal, so it makes sense that McAvoy would already be pulling out the clippers. Still, it's exciting to see how close we are to the movie getting underway, especially considering the stellar cast Kinberg has assembled. X-Men: Dark Phoenix is due to fly into theaters on Nov. 2, 2018; while we wait, see some of the other upcoming superhero movies that will blow you away.