Jessica Chastain In Talks For X-Men: Dark Phoenix Villain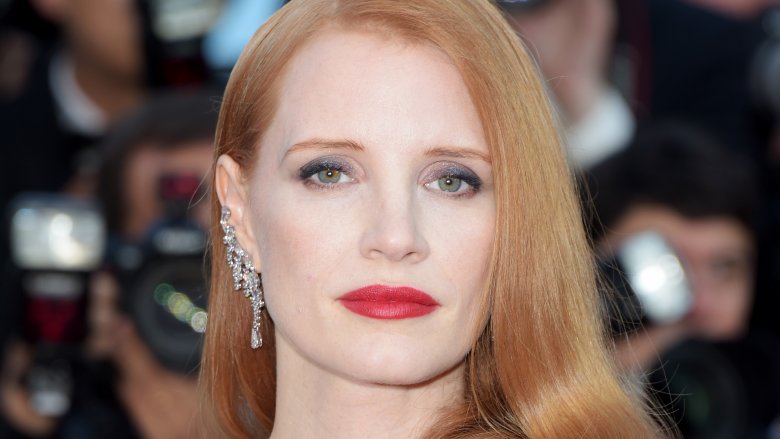 Getty Images
X-Men: Dark Phoenix may have landed an Oscar nominee. The Hollywood Reporter revealed Wednesday that Jessica Chastain is in talks to play the villain in the upcoming movie, which recently landed a director in screenwriter Simon Kinberg.
Sophie Turner will lead the film as Jean Grey, with the film focusing on the comic book storyline in which her powers are greatly multiplied after she is imbued with a cosmic energy called the Phoenix Force. The Phoenix Force overtakes her personality and leads to her unleashing her power on the world, leading the rest of the X-Men to come together and stop her.
Chastain is reportedly in talks to play Lilandra, the empress of an alien empire called the Shi'ar and one of the primary people looking for Dark Phoenix's imprisonment and execution. This role description fits with a tease from X-Men producer Hutch Parker, who previously said that Phoenix could take the franchise in a "cosmic" direction. Chastain is a two-time Oscar nominee for The Help and Zero Dark Thirty; her other credits include Miss Sloane, A Most Violent Year, Mama, and The Martian, which was produced by Kinberg.
James McAvoy's Professor X, Michael Fassbender's Magneto, Jennifer Lawrence's Mystique, Nicholas Hoult's Beast, Alexandra Shipp's Storm, Tye Sheridan's Cyclops, and Kodi Smit-McPhee's Nightcrawler are also reportedly set to join the cast. Kinberg, who assisted on the scripts for X-Men: The Last Stand, X-Men: First Class, X-Men: Days of Future Past, and X-Men: Apocalypse, wrote the script and will make his directorial debut for the film, which will begin production soon in Montreal.
X-Men: Dark Phoenix has a Nov. 2, 2018 release date. For now, see some actors who almost suited up for the superhero films over the years.