Cars 3 Likely To Race Past Wonder Woman At The Box Office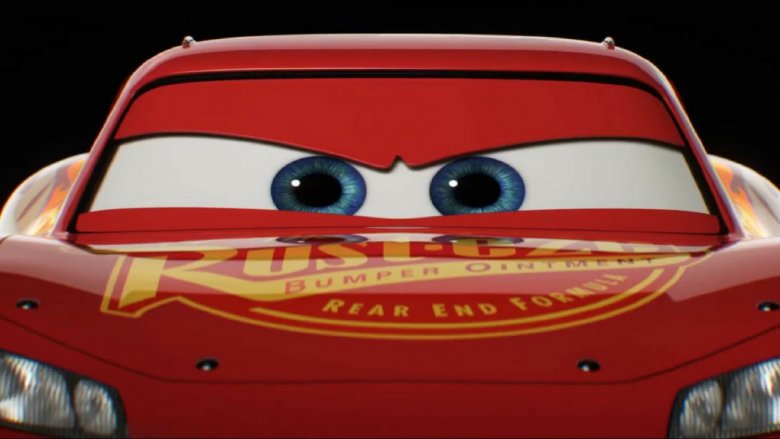 Wonder Woman has already defeated Ares and ended World War I, but it doesn't look like she's any match for Pixar. Deadline reports that box office estimates put the film behind new release Cars 3 in its third weekend at the box office.
Cars 3 is estimated to make somewhere in the high $50 million or low $60 million range, which puts it just slightly below the opening of Cars, which hit $60.1 million, and Cars 2, which hit $66.1 million. The film is currently doing better with critics than the sequel did, falling at a 70 percent on Rotten Tomatoes compared to the sequel's 39 percent. However, it is unlikely to top the first movie, which is certified fresh with a 74 percent. Still, the positive reviews and the lack of other family fare currently in theaters could mean that it over-performs, which would be a big win for an already anemic summer box office.
Worry not for Wonder Woman, though. Despite the fact that the film is likely to fall from first place, it's still going strong, projected to earn somewhere around $35 million in its third week. The film blew away initial $65 million expectations in its opening weekend, earning $103 million, and maintained a strong lead in its second week, earning $58.5 million, good for the best DCEU second weekend ever. If the film meets those $35 million expectations, it will easily win the DCEU record for the third week as well, beating Man of Steel's $20.7 million, Suicide Squad's $20.8 million, and Batman v. Superman: Dawn of Justice's $23.3 million. 
Elsewhere, Tom Cruise's The Mummy is expected to continue its journey towards an early domestic burial, projecting for at least a 60 percent drop-off from its disappointing opening weekend. Joining Cars 3 as this weekend's new releases are the Tupac biopic All Eyez on Me, which is projected for somewhere between $15 and $22 million; Scarlett Johansson's raunchy comedy Rough Night, which is projected for between $10 and $12 million; and the Mandy Moore shark thriller 47 Meters Down, which is projected to earn somewhere under $10 million, likely in the low single digits.
While we wait to see if Cars 3 will be able to race past Wonder Woman for a box office win, see some hidden details Pixar has hidden in its movies that you totally missed.