Tupac Biopic All Eyez On Me Tops Cars 3 At Thursday Box Office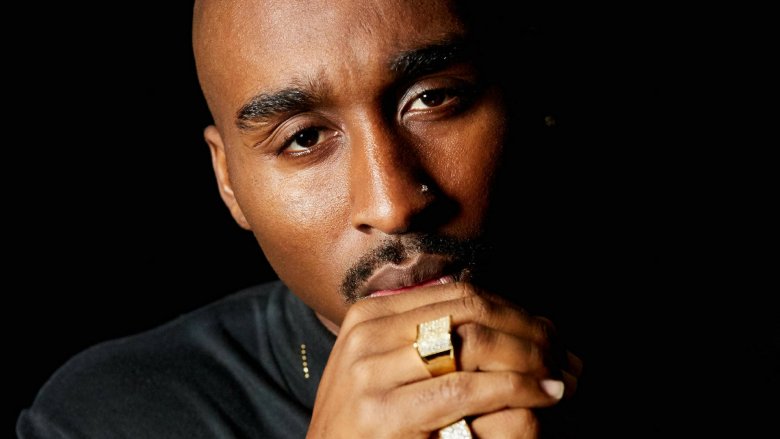 Cars 3 may need to rev its engines if it wants to meet expectations over its opening weekend. Variety reports that the family flick lost out to Tupac biopic All Eyez on Me in Thursday previews, pulling in $2.8 million compared to the drama's $3.1 million. 
All Eyez on Me, which stars Demetrius Shipp Jr. as Tupac, is projected for a $17 million to $22 million opening weekend, despite pretty dismal reviews. (The film currently sits at a 27 percent on Rotten Tomatoes.) The film's Thursday haul is an impressive start and could hint that it's headed for an even bigger opening than initially predicted.
Cars 3, which brings Owen Wilson back to the Pixar franchise after a six year break, should still easily win the weekend, with the film projecting for somewhere between $55 million and $65 million. This puts it right in the same range as the openings of Cars, which hit $60.1 million, and Cars 2, which hit $66.1 million. The film is currently doing better with critics than the sequel did, falling at a 62 percent on Rotten Tomatoes compared to the sequel's 39 percent. However, it is unlikely to top the first movie, which is certified fresh with a 74 percent.
Second place for the overall weekend will likely go to Wonder Woman, which is tracking for somewhere between $30 million and $35 million in its third week. The film blew away initial $65 million expectations in its opening weekend, earning $103 million, and maintained a strong lead in its second week, earning $58.5 million, good for the best DCEU second weekend ever. If the film meets third week expectations, it will easily win the DCEU record for the third week as well, beating Man of Steel's $20.7 million, Suicide Squad's $20.8 million, and Batman v. Superman: Dawn of Justice's $23.3 million. 
Other new releases for the weekend include the Mandy Moore shark thriller 47 Meters Down, which pulled in $735,000 in previews and is estimated for an opening somewhere around $5 million, and Scarlett Johansson's raunchy comedy Rough Night, which is likely to bring in between $12 and $14 million amidst middling reviews. While we wait to see who wins the weekend, see some of the Easter eggs Pixar snuck into Cars 3.